Hot Scissor Cutting in the Orlando Area
The Hottest Way To Cut Your Hair is with Japanese Hot Scissor Cuts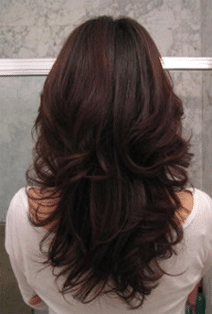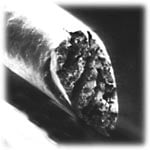 "We are committed to bringing our customers the latest breakthroughs in haircut technology" says Winter Park salon owner and lead stylist, Emil Aghayev.
As new technologies hit the cosmetology scene, Bonne Vie Salon in Orlando, FL continues to stay up to date with their salon services. Hot scissor cutting in Orlando, FL, also known as thermo-cutting, has taken a leading role in protecting hair and preventing split ends.
This breakthrough technology is the best thing to happen to your hair since the invention of the shears. With Thermo-cutting in Orlando, FL, the natural qualities of your hair are preserved and kept in their purest form. Using heated scissors, each cut into your ends are sealed. This protects your hair from split ends, and seals in the natural moisture found in your hair.
As one of the best salons in Orlando, FL, we take pride in offering only the best to our clients. Using thermo-cutting, we are essentially mimicking you hairs natural, uncut tip, as if it just emerged from the scalp. Many don't realize that once your hair is cut, it is becoming very vulnerable to environmental stresses, particularly in Florida.
"By fusing hair with heat, we are recreating the hair's original tip, " adds Emil.
Thermal Haircutting in Orlando, FL is used to rejuvenate unhealthy hair, and give it back its natural essence. At Bonne Vie Salon, we use heated shears that range from 230 to 340 degrees. Our professional salon in Winter Park, FL specializes in customizing the heat to each client's hair thickness and type. If your hair is dyed, putting the shears on a lower heat will protect your hairs intensified sensitivity. With highly insulated blades, the heat is used in a proactive way and provides a dramatic difference from cutting with unheated scissors.
Thermo hair cutting in Orlando, FL can be done on any hair type, curly or straight, and every hair type benefits greatly. Our customers are so satisfied with their thermo haircuts that they never want go back to unheated, cold sheers! The proof is truly in the hot hair cutting experience at Bonne Vie Salon in Orlando, FL. You will feel your hairs texture and health come alive, and that is a wonderful feeling.
After offering hot hair cutting in the Bonne Vie New York Salon, it was quickly given praise by all of the top fashionistas in the biggest city for cosmetology. Now everyone can experience thermo cuts in Orlando, FL, and have the olgae beautiful hair as all of the top celebrities.
Call 407-875-2525 For a Hot Scissor Cut Appointment today at Bonne Vie Salon