Private Hairdressing For Muslim Women in Orlando, Florida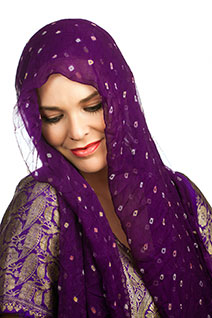 Woman of the Orlando FL area can finally breathe a sigh of relief. Finally Hair dressing for Muslim woman is available at Bonne Vie salon in Winter Park FL.
Warmly respecting and honoring cultural practices for Muslim Women in Orlando looking for professional hair salon services
Feel comfortable and beautiful as you have one of our female stylists provide a wonderful salon experience. We provide a private, ladies only salon that will allow Muslim women the ability to relax and enjoy their salon experience. You can now take off your Hijab and have your hair done with your friends and family by your side.
Varieties of salon services in Orlando, FL are available at Bonne Vie salon, so that every women can experience a relaxing salon experience, while staying true to her beliefs.
As leaders in providing consistent and advanced hair salon services, we want Muslim women in Orlando, FL to enjoy our private ladies only salon. In a quiet and comfortable room, we provide all of our salon services with a female staff. Now salon services at Bonne Vie salon are easy and fun!
You can receive all of your favorite salon services in our private women's salon, including:
Precision Haircuts
Brazilian Keratin Treatment
Creative Color
Bridal packages
Hair Extensions
Hot Scissor Cut
Hair Lightening Services
Private hairdressing for Muslim women in Orlando, FL will allow each woman to feel beautiful and confident, and that is our primary goal. Allow our trained hair stylists to assist you with your beauty needs.
Call Bonne Vie Salon at 407-875-2525 for your Luxurious, Women Only, Private Hairdressing Experience at our Winter Park hair salon!
When you call for private hairdressing appointment, please make sure to mention that you need the private salon area.