Ouidad Haircut
Ouidad Haircut

Ouidad haircut – The perfect way to keep your curls under control in Orlando's, humidity is with Ouidad, our exclusive product line will help you to remove the frizz out of your style! Ouidad, named after the creator, was designed with a passion for curly hair and a scientific knowledge of what proteins and nutrients, kinky and wavy hair requires to maintain a stunning appearance. Another astonishing fact about Ouidad is its weather resistant formulation, even in the most drastic conditions your curls will remain manageable and most importantly beautiful.  At Bonne Vie not only do we carry and sell the elite product line, we have stylists trained in the Ouidad's carving and slicing haircutting systems.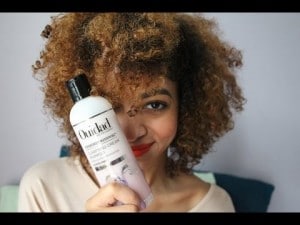 Our Ouidad Certified stylists at Bonne Vie, can transform your curls from dry and frizzy to vivacious, smooth locks that you are in control of instead of your hair directing you. Bonne Vie is an elite Ouidad-certified salon in Orlando, Florida and we pride ourselves in our ability to stay on top of the new curly trends and education. For example, the carving and slicing technique allows us to reform the shape of your hair by redistributing the weight from the heavy bulky triangular appearance at the ends to a more uniform look which will also help to enrich the symmetry of all of your tresses. Whether you have a light wave or kinky curls, Ouidad has the right products for you! We personalize each experience to our client's unique curl pattern to guarantee they can reproduce salon quality curls from home with ease!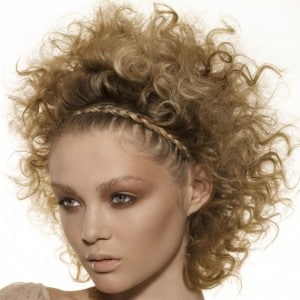 Our exceptional heat index and humidity in Orlando, Florida makes it extremely difficult for consumers to find a product line that can reduce frizz and puffiness, countless product lines have tried but only Ouidad has succeeded. At first application, you will notice there is no residue or heavy, sticky feeling as with most curl enhancing products therefore, you will not experience a product build-up as with most other lines. From the moment you are in the care of your Ouidad-certified stylist and experience a thorough consultation you will notice this is no ordinary trip to the salon. The people of Orlando have spoken and a product line that could handle the intense weather was necessary and Bonne Vie is proud to bring Ouidad to Orlando, Florida. Begin your journey with Ouidad and experience the simplicity and beauty that you have always desired at Bonne Vie Salon in Orlando, Florida!