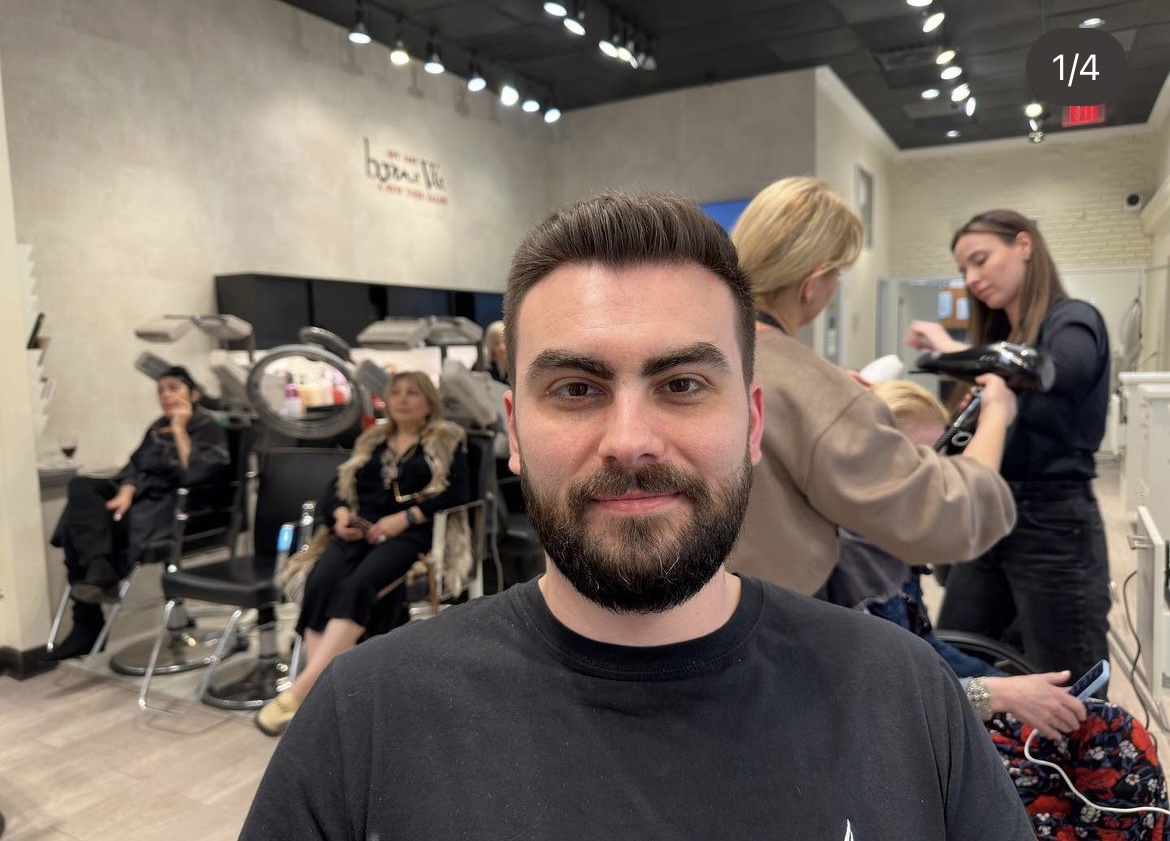 Barber in Winter Park
5 Reasons to go to Barber in Winter Park
5 Reasons to go to Barber in Winter Park
If you're looking for a great place to get a haircut, shave, or trim in Winter Park, Florida, then look no further than Barber in Winter Park! This full-service barbershop is the perfect spot for anyone wanting an excellent cut and style. With experienced barbers and stylists on hand, Barber in Winter Park offers many services to keep your hair looking its best. 
Barber in Winter Park has something for everyone, from fades and tapers to classic cuts and beard trims. Plus, their friendly staff are always willing to offer their expertise to create a look that's just right for you! Here are five reasons why Barber in Winter Park should be your go-to destination for all of your men's grooming needs this winter.
Barber Services
Barbers specialize in providing hair styling services such as cutting, trimming, and styling. Barbers are highly trained to provide high-quality results that meet the needs of their clients. They often use a variety of tools, such as clippers, scissors, razors, and combs, to create the desired look for the client. 
Barbers typically focus on men's hair care services but may also offer women's haircuts or other styling services. In addition to basic haircuts, a barber may also provide facial treatments such as shaving and eyebrow grooming. 
Depending on their individual skillset and certifications, some barbers may also offer scalp treatments like deep conditioning or hot towel treatments. By visiting a qualified barber for regular haircuts, men can ensure their hairstyle looks neat and stylish at all times.
Importance of Grooming
Grooming is an essential part of hygiene and personal care and plays a significant role in our physical and mental health. Studies have found that grooming behaviors such as showering, brushing teeth, brushing hair, trimming nails, and using deodorant can positively impact our self-confidence and overall sense of well-being. People who practice good grooming habits are seen as more reliable, organized, socially aware, and attractive. 
Additionally, regular grooming aids in the prevention of skin diseases or any other infections caused by bacteria or viruses. A clean physical appearance can also give us more credibility among colleagues at work or school, making us look more professional. In essence, the importance of grooming cannot be underestimated – it not only helps us maintain a healthy appearance but also contributes to increased confidence and improved mental well-being.
Benefits Of Going To A Barber In Winter Park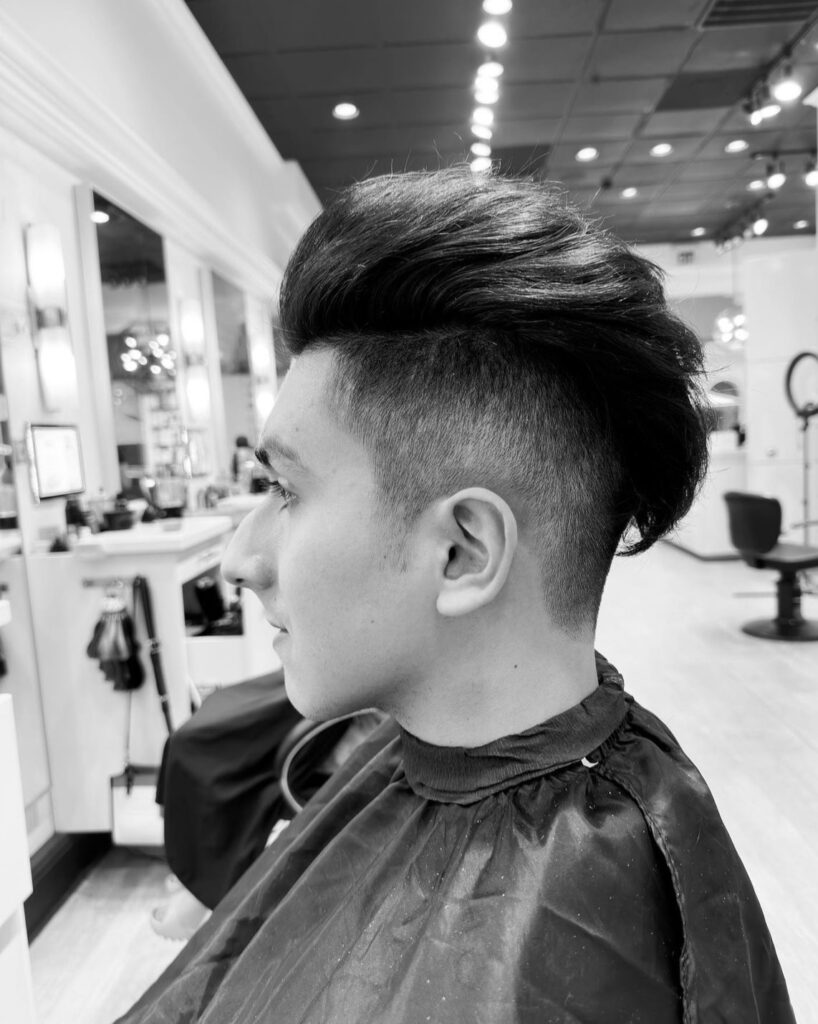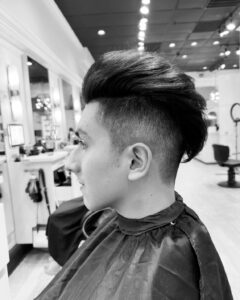 One of the main benefits of going to a barber in Winter Park is the convenience. With so many barber shops conveniently located around town, you can easily find one that's close and convenient for you. Furthermore, many of these establishments offer online booking services and even mobile apps, allowing you to book an appointment and get your haircut without leaving the comfort of your home.
Another benefit of going to a barber in Winter Park is the quality of service and personalized experience. Many barbers in Winter Park specialize in different styles and techniques, so customers can be sure they'll get a tailored look that suits their individual needs. Additionally, many barbers also provide additional services such as professional beard trimming or hair styling – meaning customers can go in for more than just a simple haircut.
Finally, visiting a barber shop in Winter Park is also an opportunity to get some advice from an experienced hairstylist. With years of experience cutting hair and styling beards, barbers are well-equipped to give customers advice on everything from which style works best with their face shape to what products are available for maintaining healthy-looking hair.
1. Expertise
Winter Park is home to some of the most experienced and highly qualified barbers in the region. Barbers in this area have received specialized training and education, ensuring they are well-equipped with the knowledge and skills necessary to provide exceptional services. They strive to ensure their clients have access to the latest grooming techniques and trends, enabling them to customize a look that suits their individual style. 
In addition, barbers in Winter Park offer specialized services such as head shaving, beard trimming, coloring, styling, and more. With their expertise and attention to detail, getting a haircut or shave from one of these professionals can be an enjoyable experience. For anyone looking for a professional barber who offers quality service at a great value, Winter Park is an excellent choice.
2. Personalized Services
A trip to the barber in Winter Park, Florida, is sure to offer a truly personalized experience. From the moment you walk through the door, you'll be met with one-on-one attention and tailored services that are tailored to meet your individual needs. The barbers are highly experienced and knowledgeable professionals who have been serving the area for many years. 
They will go out of their way to ensure that your visit is comfortable and enjoyable. Not only will they provide you with a perfect cut, but they will also provide you with recommendations on how to best maintain your hair and style it properly, depending on your needs and preferences. Whether you're looking for a classic or something more modern, these barbers know precisely what will work best for you. 
Furthermore, the barbershop itself offers an atmosphere that is both inviting and professional, which makes an already pleasant experience even better! So if you're looking for a great place to get a haircut or some other service, look no further than the Barber in Winter Park – you won't be disappointed.
3. Relaxation
Visiting a barbershop in Winter Park is a great way to relax and improve your mental health. The environment of the barbershop is calming and inviting, making it an ideal spot for relaxation. You can get massages, haircuts, beard trims, and more at the barbershop, all of which can help you unwind from your daily stressors. 
Furthermore, the services provided by the barbershop staff are not only relaxing but also therapeutic. For example, during a massage or facial treatment, you will be able to relax by taking deep breaths while receiving long strokes that target your pressure points. Additionally, spending time in the cozy atmosphere of a barbershop can offer mental health benefits as well. It gives you an opportunity to take some time away from technology and other stimuli that have become so common in our lives today. 
Moreover, social interaction with others in the shop can provide a sense of connection and belonging that may be lacking in our increasingly isolated society. Overall, visiting a barbershop in Winter Park is an excellent way to relax both physically and mentally while enjoying professional service from experienced staff.
4. Quality Products
Visiting a barber in Winter Park is an excellent choice for a variety of reasons, particularly when it comes to quality products. You can find high-end and professional-grade hair and skin products that you won't be able to get at your local grocery store or drug store, as well as tools that up the ante on accuracy and precision. 
Beyond that, you'll have the chance to benefit from expert recommendations provided by experienced professionals who know exactly what type of product works best for your specific needs. They can help you choose the right shampoo or conditioner for your hair type or offer advice on how to care for your skin at home. 
Ultimately, by visiting a barber in Winter Park, not only will you walk away with the best products available, but you will also gain knowledge and insight into how to best care for yourself going forward.
5. Community
Visiting a barber in Winter Park can be a great way to connect with the local community. Not only is it an enjoyable activity to experience, but it has a lot of cultural significance as well. Barbershops have been around for centuries and are often seen as places where people can come together to share stories, build relationships, and learn more about each other. 
By supporting local barbershops, you will also be helping to preserve these meaningful traditions while also supporting small businesses in your area. Additionally, many barbers offer services such as haircuts and styling that are tailored for specific styles or looks. In this way, you can get the perfect look for any occasion and feel confident knowing that your look was created by someone from your own community. With so many benefits from visiting a local barber in Winter Park, it's easy to see why community members come back time and again for their grooming needs.
Conclusion
Visiting Barber in Winter Park is an excellent way to get a freshened-up look and feel great in the cold winter months. The barber has top-notch services, experienced professionals, and a friendly atmosphere that will make you feel comfortable and leave you feeling good about yourself. 
With their highly skilled barbers, they can give you a unique look that will make you stand out from the crowd. Additionally, they have an extensive selection of styling products so you can find exactly what you need to achieve your desired look. So if looking your best this winter season is important to you, visiting Barber in Winter Park is definitely a great option!