The Pink Power Team Is Rooting For You During Your Cancer Recovery
Pink Power is an expression of the ladies who spend their lives uplifting and empowering those suffering from cancer related hair loss. Though many individuals believe they were put on this earth to do something meaningful, the Pink Power Team at Bonne Vie Cancer Salon in Orlando, FL have given their lives to helping those in need of cosmetic assistant during or after chemotherapy, or any medical related hair loss. The Pink Power stylists have years of experience working within a cancer recovery salon, and are happy to bring Orlando, FL the care each client deserves.
Pink Power is more than just an idea; it is a mindset and a life style. It was easy for the Pink Power team to come together to open the best cancer recovery salon in Orlando, FL, because they truly believe in what they do. Helping those suffering from medical related hair loss stems from seeing first hand the ones they love suffer from hair loss, and experiencing the difficulty of finding a reliable cancer salon in Orlando, FL. With their hearts open and their experiences as master stylists, the Bonne Vie Cancer Recovery Salon offers only the best, for the best.
Jessica Isaacs is Master Cancer Recovery Patient Stylist for Hair Loss to Keep Her Sister's Spirit Alive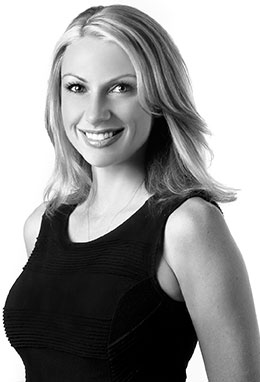 Jessica started cosmetology school in the 11th grade, and by the time she was a senior, she had graduated and began exploring all parts of her cosmetology license. Having worked in shops, salons, spas, hotel spas, and even the great Walt Disney World spas, she has been trained in all aspects of cosmetology. Looking to settle her roots somewhere and create long lasting relationships with her clients, Jessica moved to Winter Park, FL in 2005 working at the Winter Park Aveda Salon. In 2009 she made one of the best decisions of her life, and began working at Bonne Vie Salon in Orlando, FL. With over 17 years of experience, she understands how to approach any situation.
Being apart of the Bonne Vie Cancer Recovery Salon inspires Jessica to keep her sister's spirit alive. Her sister, Leslie, past away when she was only 7 years old to Cancer. She remembers very clearly the devastation that the chemo and radiation did to her sister's body, and her self-esteem.
To help others suffering from medical induced hair loss not only offers Jessica to live her passion of being a master stylist, but it also allows her to help others, and that in the end is what matters most.
Kristina Sargsyan, Master Cancer Recovery Patient Stylist, has also been a cancer ward volunteer for many years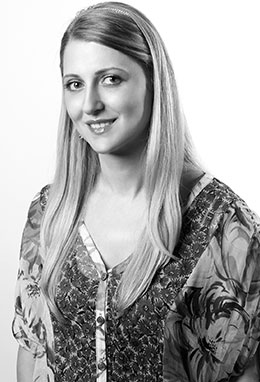 As an experienced stylist, Kristina has provided excellent service in the cosmetology industry. As a progressive stylist, she is constantly looking for the newest technologies, and the best products for her clients. It comes as no surprise that being a part of the Pink Power Team means more to her than just styling. It is her passion to help others in need, and as someone who has spent countless hours helping cancer patients, she is no rookie to the cancer recovery salon. Her aunt, who she grew up close to, struggled for years battling cancer. It was Kristina's personal goal to help her aunt get through one of the most difficult times of her life. As her aunt was in and out of hospitals, Kristina volunteered in the cancer ward, assisting those fighting for their lives.
"One thing I really wanted to do was help them grow their hair back," said Kristina, "one of the most difficult things for women being treated for cancer is to handle hair loss."
Kristina understands that hair loss is not only uncomfortable, but many individuals consider their hair apart of their personality, and without it they feel bare. It is her ultimate goal to help anyone suffering from medical induced hair loss, and guide those individuals to a beautiful recovery.
Being apart of the Bonne Vie Cancer Recovery Salon in Orlando, FL is like gaining a family who will help you with all of your cosmetic needs. From Organic hair products for cancer patients, to stylized wigs, and everything in between, the Pink Power team will be by your side.
Bonne Vie Salon and Our Pink Power Team to Help You Through Your Cancer Recovery in Orlando!
Don't suffer any longer with cancer induced hair loss or skin conditions. Let us help you keep your confidence and fight Cancer with the Pink Power Team at the Bonne Vie Cancer Recovery Salon!
Call 407-875-2525 for your Free Cancer Recovery Consultation from the Bonne Vie Salon Pink Power Team in Orlando!