The Best Hair Straightener is YUKO Japanese Straightening at the Best Orlando Hair Salon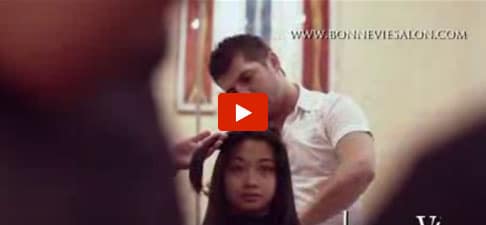 Hair Straightener Solution for Curly and Wavy Hair in Orlando and Florida Climate
In Winter Park, FL the humidity can seem like a curse for those of you with curly, frizzy hair. If you are frustrated by hair straighteners that don't last or leave disappointing results, you have the opportunity to fight back against the heat! Bonne Vie Salon offers Japanese straightening by YUKO. With the highest-rated technology available, our trained stylists will create remarkable reflective properties in your once curly, frizzy hair. Getting the best hair straightening in Orlando is easy with Bonne Vie Salon.
YUKO Japanese Straightening in Orlando is a permanent hair straightening solution to your unmanaged curly locks. This life-changing hair-straightening process has been featured on Oprah, and in fashion magazines everywhere. Besides being the most powerful product on the market to straighten hair, YUKO Japanese Straightening also provides thermal reconditioning, low-maintenance, and the natural silkiness of your hair is restored safely.
A Safe, Gentle Hair Straightener Based with Silk, Soy, and Wheat with No Formaldehyde
YUKO Japanese Straightening continues to be the top requested hair straightening treatment at the Bonne Vie Salon, minutes from Downtown Orlando. Invented in the 1990′s in Japan, the hair straightening process quickly took over Europe and America. As a safe and gentle process, your hair won't feel burnt or stiff. Ingredients such as silk, soy, and wheat take hold of your hair as it straightens with YUKO Japanese Straightening. Unlike Brazilian and Keratin treatments, Anti-Frizz by YUKO contains NO formaldehyde, an ingredient that has gained a lot of negative attention for its safety hazards. As a staple in the realm of the elite, Bonne Vie Salon in Winter Park, FL is proud to offer YUKO Japanese Straightening.
How Does Japanese Straightening Work as a Permanent Hair Straightener
How does this incredible process work?
Step 1: Wash, rinse, and dry hair
Step 2: A Bonne Vie Stylist will apply the patented solution to portions of the hair
Step 3: Rinse the solution of your hair, and blow-dry the hair
Step 4: Slowly hot iron out each portion of hair repeatedly for the most effective response
Step 5: Do not do anything to the hair for three days
That's it! You will have healthy, pin-straight hair. You will finally get rid of that frizz that the Florida heat produces to an extreme with Orlando's best salon. The YUKO Japanese Hair Straightening should be re-applied every 6 months for a touch-up at the Bonne Vie Salon in Orlando, FL. Please keep in mind that after undergoing this process you cannot curl your hair. If you are looking for a less permanent solution, try out our Brazilian Blowout!
The staff at Bonne Vie Salon is committed to providing the highest quality for our clients. You can rest assured that your hair will look fabulous after our top-of-the-line YUKO Japanese Hair Straightening.
Every service provider at Bonne Vie salon works on a level system.
This level system completes two main goals.
The first is to provide career growth and achievement for the Bonne Vie's team.
The second is to provide several options for your various service needs.
Service providers get level promotions based on the demand for their time.
Guests may choose the level that best fits their needs & their budget.
The training of our team is consistent, innovative, and in-depth.
It starts from the moment a service provider is hired & continues through the entire career with Bonne Vie.
Call Now, 407-875-2525, for a Gentle, Safe Hair Straightener at Bonne Vie Salon for Your Curly, Frizzy or Wavy Hair with Japanese Hair Straightening