Balayage Highlights Technique
Balayage Highlights – find out why we love it, and why we know you'll love it too!
Do you dream of having sun-kissed natural-looking hair color? Balayage Highlights make it possible. At Bonne Vie Salon of Winter Park, we make those dreams a reality! If you're looking to brighten up your look, but are turned off by the maintenance of traditional foil highlights, then you're ready for the hottest New York style, balayage highlight technique!
Our balayage experts at Bonne Vie Salon offer the best hair color services in Orlando! At Bonne Vie Salon we listen to each guest's needs and wants before we make our suggestions. Our trained and certified Vidal Sassoon and Frederic Fekkai hairstylist will analyze the warm or cool tones in your skin to create YOUR perfect balayage highlights.
What is balayage?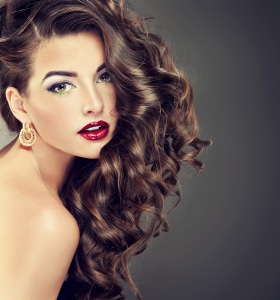 Balayage is a French word meaning to sweep or to paint. This innovative method of coloring emerged in Paris and swept through the United States. Making this chic style the most sought-after amongst the Stars! Balayage is a hair coloring technique designed to create natural-looking highlights. This technique leaves your hair with perfect sun-kissed highlights and softer, less noticeable regrowth lines. Since this technique is applied by hand, rather than traditional foiling, you can expect a much more natural look. Balayage works on both light and dark hair and can be used on most lengths. This technique requires very little maintenance because it grows out much more naturally than foil highlights.
Balayage is the perfect combination of brown and blonde, making this modern technique the perfect solution for clients with dark hair who want to go lighter!
How Balayage highlights are applied.
At Bonne Vie Salon, of Winter Park Florida, we only use Wella, Goldwell, and Pravana products because our main priority is to create a vibrant color without damaging the hair. To begin the balayage process, the highlights are painted on by hand in a sweeping motion, starting from the base to the tip of the hair. At the base, the color is applied very lightly, while at the tip, the color is very heavy. Highlights can be as natural or bold as our clients want. This technique does not require the use of foils, rather a steady hand and an eye for perfection.
Whether you want subtle or more intense highlights, our balayage experts will be able to create a color to suit your skin tone.
Why are Balayage highlights so popular?
Our clients love the long-lasting results they get with balayage. Since this technique grows out much more naturally, you can wait longer before getting a touch-up. Balayage is perfect for our clients that have a really busy lifestyle. At Bonne Vie Salon we have the world's best hairstylists! Our progressive approach and innovative style is why we are the leading salon in Orlando, FL.
Be YOUR own version of radiant, with balayage!
Why our Balayage highlights clients ONLY trust Bonne Vie Salon!
By now, you know we love balayage highlighting! Balayage highlights are in such high demand that many salons have begun to offer this service. Yet, no salon has mastered this technique quite like Bonne Vie Salon of Orlando, FL. A balayage gone wrong can be absolutely devastating, and rather difficult to correct. Balayage is not just a style, but rather a technique performed only by the most skilled and creative stylists. Our colorists at Bonne Vie Salon of Orlando are master balayage artists.
Foil Highlights vs. Balayage Highlights
Foils are still very popular and a great alternative for clients who want to add dimension to their hair color. Foils leave precise uniformed lines whereas, balayage allows for a more natural, beachy feel. A foil commits a colorist to work within that strip, whereas balayage allows one to move freely, creating a truly customized look for each client. For a client who wants a more natural, beachy look we always recommend balayage.
BOLD. BEAUTIFUL. BALAYAGE!
How do I know if Balayage Highlights are right for me?
Balayage is ideal for clients who want a casual, sun-kissed look. With today's busy lifestyles, not everyone has time to go to the salon as often as they want. We get it! But that does not mean you can't look fabulous between visits. Balayage allows that freedom!
Balayage is versatile and ideal for most clients. If a client is new to highlights completely and wants to ease into lighter dimensions, this technique would be ideal. It is also perfect for women with thick, heavy hair, who want more contrast. Balayage also provides flawless grey coverage! We love to use this technique for coloring greys because it can cover the few grey strands, rather than having to color the entire head.
Every service provider at Bonne Vie salon works on a level system.
This level system completes two main goals.
The first is to provide career growth and achievement for the Bonne Vie's team.
The second is to provide several options for your various service needs.
Service providers get level promotions based on the demand for their time.
Guests may choose the level that best fits their needs & their budget.
The training of our team is consistent, innovative, and in-depth.
It starts from the moment a service provider is hired & continues through the entire career with Bonne Vie.
Find out why Bonne Vie Salon is the leading hair salon in Orlando, FL!
Call and schedule a consultation with one of our master stylists today!
Call Bonne Vie Salon at 407-875-2525