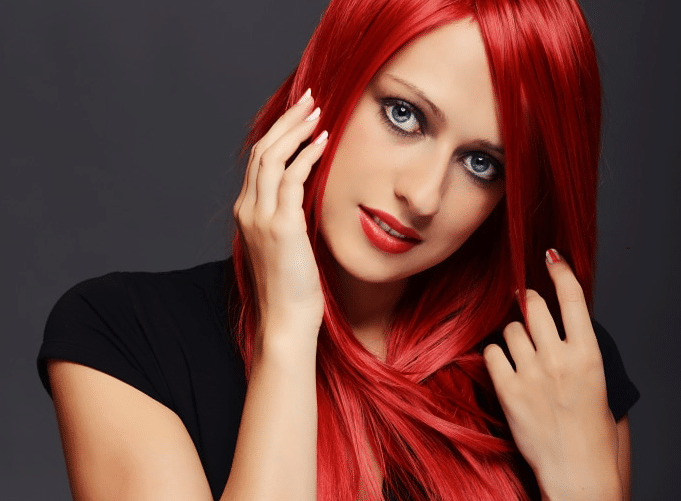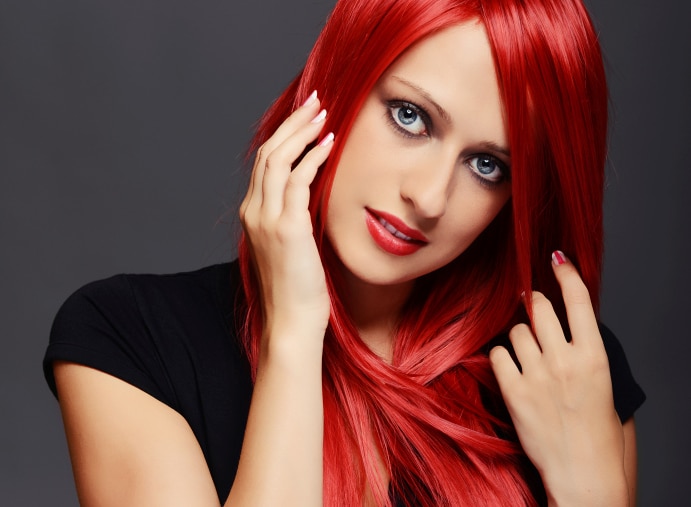 Julia wants a smooth, sleek style, but she does not want to make the complete commitment of the Japanese Hair Straightening Procedure. As we told you in our most recent blog, no amount of curling can be attained after the Japanese Hair Straightening. As Emil has said in a previous blog, when the Brazilian Blow Out is chosen, there are options.
In short, one can enjoy the benefits of Thermal Reconditioning and still curl the hair." Julia's perfect option can be found at Bonne Vie Salon. Our Brazilian blow out will give her the effect she wants without altering the actual structure of the hair.
Anti-Humidity Hair-Styling:
The Bonne Vie Brazilian Blow Out! Anti Humidity
It is a Trade-Off:
Results from this treatment will not give her the absolutely stick-straight style of Japanese straightening, but it will resolve most of her problem with her coiling ends and frizzy waves.
Julia confides to her Bonne Vie stylist that she thinks her curls make her look childish and out of date. She recently saw an internet article from Vogue that reassured her that this treatment was easy, good for hair, and attractive.
She had also heard from friends, some of our clients, that the Brazilian Blow Out "is the ultimate hair texture transformer." The main step of the treatment involves covering the hair with the actual Keratin formula, letting it sit under a shower cap, then sealing it on the hair with a flat iron…"
The Formaldehyde Fear Factor

1. Recently, Julia heard a great deal of dubious publicity about the Formaldehyde involved with keratin.
2. Bonne Vie researched this chemical and the rumors about it, to get to the heart of the matter. Bonne Vie is about your health as well as your beauty. We would not want to endanger your health or your hair.
Web MD states that it is true that Formaldehyde
"has been linked to health problems, especially for people who regularly work with it. The main health concern about formaldehyde in keratin products has been about salon workers, not people who get keratin hair treatments. "
3. At Bonne Vie, we only use 2 percent formaldehyde-related ingredients in our keratin. This is an absolutely safe level, for you and your hair.
Of course, any time you have had a previous bad reaction to any cosmetic or hair products, you should mention the fact to your stylist, and your doctor.
4. Web MD also reports:
"Most companies that put out keratin treatments use safe levels. But the problematic part and where these treatments got a bad rap began when salons were mixing their own to incorporate more formaldehyde."
Thus, Julia was relieved, and in the mirror, she grinned a happy good-bye to her frizzy curls.
Another recently defeated rumor about the Brazilian Blow Out is the idea that it would break the hair.
It is easy to see how this rumor could go viral, but Julia's stylish, as well as numerous other experts, have discerned that it is not the product that breaks the hair. It can be the misuse of the flat iron that causes damage to the hair. This is why you should only trust finely trained individuals like the hair artists at Bonne Vie.
The Brazilian Blow Out Step-by-Step
Step One: The skilled hands of Julia's Bonne Vie stylist applied the Brazilian Blow-Out product to Julia's hair.
Step Two: She smoothly flats ironed each section of the hair to straighten each unruly curl.
Step Three: She styled the hair in a trendy fashion, and reminded Julia that she now had Florida-proof a hairdo! This means that the humidity would no longer cause the extreme fluffiness and frizz that distressed Julia.
Step Four: Julia as well as our other Brazilian Blow Out clients are always warned not to wash their hair for three days after the treatment. It takes a little time for the treatment to set.
Step Five: In addition to her glossy new look, Julia will receive the benefit of shorter blow-dry time every morning.
"If you usually style your hair straight, a keratin hair-straightening treatment could shorten your blow-dry time by 40% to 60%, says hairstylist Henri Bombay of New York's Mizu salon. Keratin is…a restorative treatment,"
"Even if you have a good hair type, it still strengthens the hair shaft and makes your hair more resilient."
Julia holds the hand-mirror and tosses her head lightly, side to side. She is delighted with the movement, life, and silkiness of her new look.
Please feel free to consult with a stylist here at our elegant Winter Park Salon if you think the Brazilian Blow Out could bring style to your look and a smile to your face, as it did in Julia's case.