Balayage Hair Style
The Hottest New Hair Trend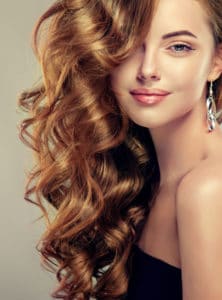 Balayage hair style is the hottest new hair trend today.
Balayage, a French word which means "to sweep" or "to paint," is a hair highlight technique that began in Paris in the 70's. It is a freehand technique that involves the painting of color directly on hairpieces to give a sun-kissed, natural-looking hair color. Balayage was tremendously popular in the US in the 90's.
This style has been spotted on celebrities such as Jessica Alba, Rihanna, Olivia Palermo, Amber Heard, Kim Kardashian, and more.
It is an exceptional hair highlight that complements any color, style, or length of hair, and offers a softer, less noticeable regrowth line than traditional highlights.
Also, unlike traditional highlights, which are saturated through the hair section to the very tips, balayage is applied on the surface of the hair to ensure a smooth, blended stroke of color.
The balayage pieces when done are close together, soft at the root, and lead to thicker highlights at the ends of the hair. The time it takes to apply balayage varies from a few minutes for a small highlight, to hours for a multi-tonal layered style, and it requires less maintenance than traditional highlights as it grows out beautifully with no strong regrowth lines.
A common misconception is that Balayage is only for blondes. This is not true. Balayage can be applied on redheads, brunettes, as well as grey hairs.
Do you want to have a balayage hairstyle done, but unsure where to start? Or, are you looking for the best salon to get your balayage highlight done?
Schedule an appointment with us for a comprehensive hair treatment that is guaranteed to turn heads. We are an artistic team, trained and specialized in all styles of balayage highlights, as well as other hair color services such as ombre, and traditional highlights.
Get on the Trend!