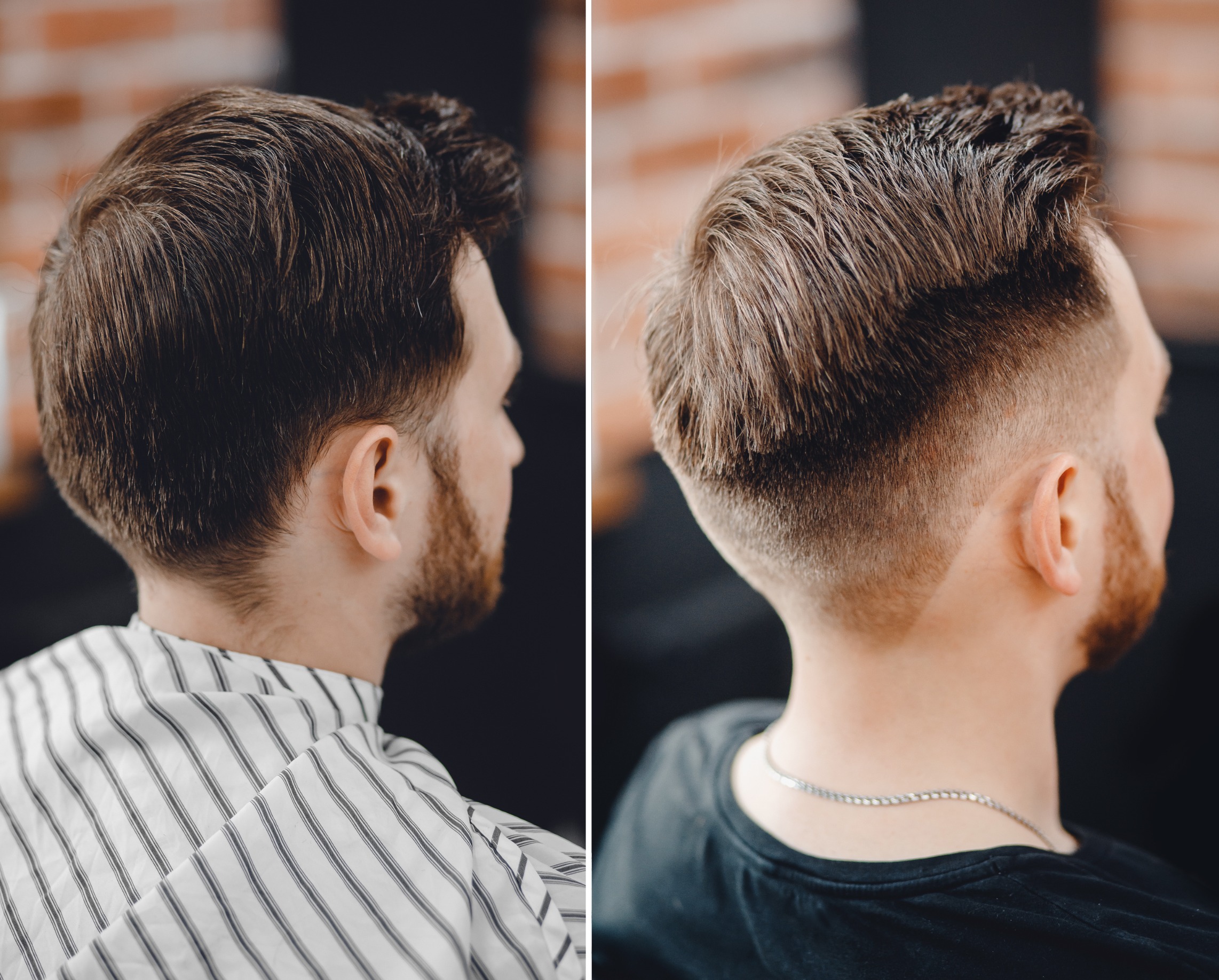 Barber Winter Park
3 Benefits of Professional Barber Winter Park
When finding the perfect barber, you want someone who can give you a fresh and stylish look. Winter Park is home to some of the best barbers in Central Florida, including Bonne Vie. Learn how to choose the best barer Winter Park offers. 
Boasting decades of experience and advanced techniques, Bonne Vie offers a service sure to exceed expectations.
Whether you're looking for the perfect haircut or want to stay on trend with the latest fashion trends, Bonne Vie has something to offer everyone.
Their team of professionals is incredibly skilled and always up-to-date on all the latest styles, so you can be sure you'll get exactly what you're looking for each time you visit.
Additionally, their commitment to customer satisfaction guarantees a top-notch experience every time. 
With their attention to detail and passion for providing quality services, it's no wonder why so many people have become loyal customers of Bonne Vie Barbers in Winter Park.
The History of Barbering
The history of barbering is a long and storied one. Over the centuries, barbering services have evolved from basic haircuts and shaves to comprehensive grooming services, including facials and other treatments.
Barbering has been an integral part of nearly every culture throughout history, with barbers playing various roles in their respective communities.
Historically, barbers were skilled professionals who provided medical advice, dental care, and massage therapy services in addition to routine grooming.
Today, the traditional notion of the "barber shop" is still alive and well in many parts of the world, even here in Winter Park.
In this small but vibrant city, local barbers can offer a wide array of services, such as classic cuts, modern styles, beard trims, and precision facial grooming.
With the rise in technology over recent decades, barbers can now provide more sophisticated treatments, from laser hair removal to advanced skin treatments using state-of-the-art equipment.
As such, barbering is an essential industry for men's health, well-being, and aesthetic beauty.
The Benefits of Hiring Professional Barbers
Professional barbers have the skills and knowledge necessary to provide their customers with a high-quality haircut or shave and a range of other services, such as coloring and styling. With years of experience, they can advise on choosing the right haircut or style for you, helping to ensure that you look your best. Their experience also helps them identify potential problems with hair or scalp health, allowing them to recommend treatments and products that are best suited for you.

Professional barbers use high-quality equipment and products to produce superior results. For example, they may use professional-grade scissors and clippers, as well as top-of-the-line shavers and beard trimmers. In addition, they often carry a wide selection of quality hair care products such as hairsprays, gels, mousses, waxes, and pomades that can help create various looks.

When visiting professional barbers' customers will receive personalized services that consider individual preferences and needs.
They can help find the perfect cut or style for each customer's face shape, hair type, and lifestyle requirements, whether it's short layers for a business look or fun beachy waves for summertime fun.
Furthermore, professional barbers pay attention to every detail from start to finish, from preparing the cut properly to advising on how to style it afterward – ensuring that customers look their absolute best.
The Importance of Choosing the Right Barber
Choosing the right barber is often overlooked, but it can make a massive difference in the look and feel of your hair.
It's not just about finding someone who will give you the look you want; it's also about trust and rapport. A good relationship with your barber is key to getting the best results.
Professionalism
Having a professional barber on your side can be highly beneficial regarding personal style and grooming. They are well-trained to give you the perfect cut that looks great and complements your facial structure and unique style.
Their expertise in hairstyling techniques ensures that you get exactly what you're looking for without any trial-and-error or guesswork. Furthermore, they can advise which products work best for your particular hair type and offer styling tips to keep your look fresh between visits.
Knowledge and Skills
Trust and rapport are essential when finding the right barber for you. You want someone knowledgeable, listens to what you want, provides honest feedback on how they think certain styles would suit you, takes their time during each appointment, and ensures that everything is done correctly while respecting your boundaries.
Going to a barber with an established history of providing quality services will give you peace of mind knowing that they are experienced and have developed a practice over time with successful results.
Top-of-the-line tools & products
Lastly, professional barbers have access to top-of-the-line tools, products, and techniques that help them maintain peak hygiene standards and provide excellent health benefits for both men's and women's hair.
From scalp massages to deep conditioning treatments, there are many services available. That can enhance the health of your hair by nourishing it from the roots up while keeping split ends at bay, something regular hairstylists may need help to do as effectively or with as much precision.  
Additionally, these treatments tend to last longer than traditional haircuts since they don't require frequent trimming or other maintenance visits, which helps extend the life span of your hairstyle while promoting healthy growth simultaneously.
Bonne Vie – Barber
Bonne Vie Barbering Company is a full-service salon in Winter Park, Florida. Founded by two experienced stylists with over 20 years of experience in the hair and beauty industry, Bonne Vie has quickly become one of the premier barbering companies in the area.
Offering everything from traditional haircuts to advanced styling techniques, they provide a comprehensive array of services to ensure their clients look their best.
The team at Bonne Vie understands that everyone has different needs and preferences when it comes to styling their hair, which is why they have a wide range of services available.
Whether you're looking for a traditional barber cut or something more modern and trendier, there's something for everyone at Bonne Vie.
The staff is friendly and accommodating, using cutting-edge tools and techniques to achieve the desired results. They also offer consultations for those who may not know what style would suit them best.
Bonne Vie also offers services that add even more value to their customer experience. These include scalp treatments to help promote healthy hair growth and coloring services that allow customers to experiment with new looks without having to commit long-term.
In addition, they offer a variety of products that can help keep your hair healthy and look its best between appointments. Customers can even purchase gift certificates for friends and family so they can enjoy the same high-quality service.
Regarding barbering companies in Winter Park, Bonne Vie stands out from the competition due to its commitment to providing exceptional customer service and quality results.
They use top-of-the-line products and tools, and their stylists are knowledgeable professionals who take pride in providing each customer with personalized attention and care.
The competitive prices offered by Bonne Vie ensure that customers don't have to break the bank just for a good haircut or styling session.
All these factors combine to make Bonne Vie an excellent choice if you want top-notch barbering services in Winter Park.
Conclusion
In conclusion, contacting a professional barber in Winter Park like Bonne Vie is vital for the best quality services.
They have highly skilled and experienced professionals who will help you find the perfect hairstyle to represent your personality.
Their attention to detail and passion for their craft ensure that you get a style you can be proud of. Furthermore, they also offer competitive prices and excellent customer service to ensure you get what you pay for.
So, if you're looking for an exceptional barber experience in Winter Park, don't hesitate to call Bonne Vie and set up an appointment today. You won't regret it!