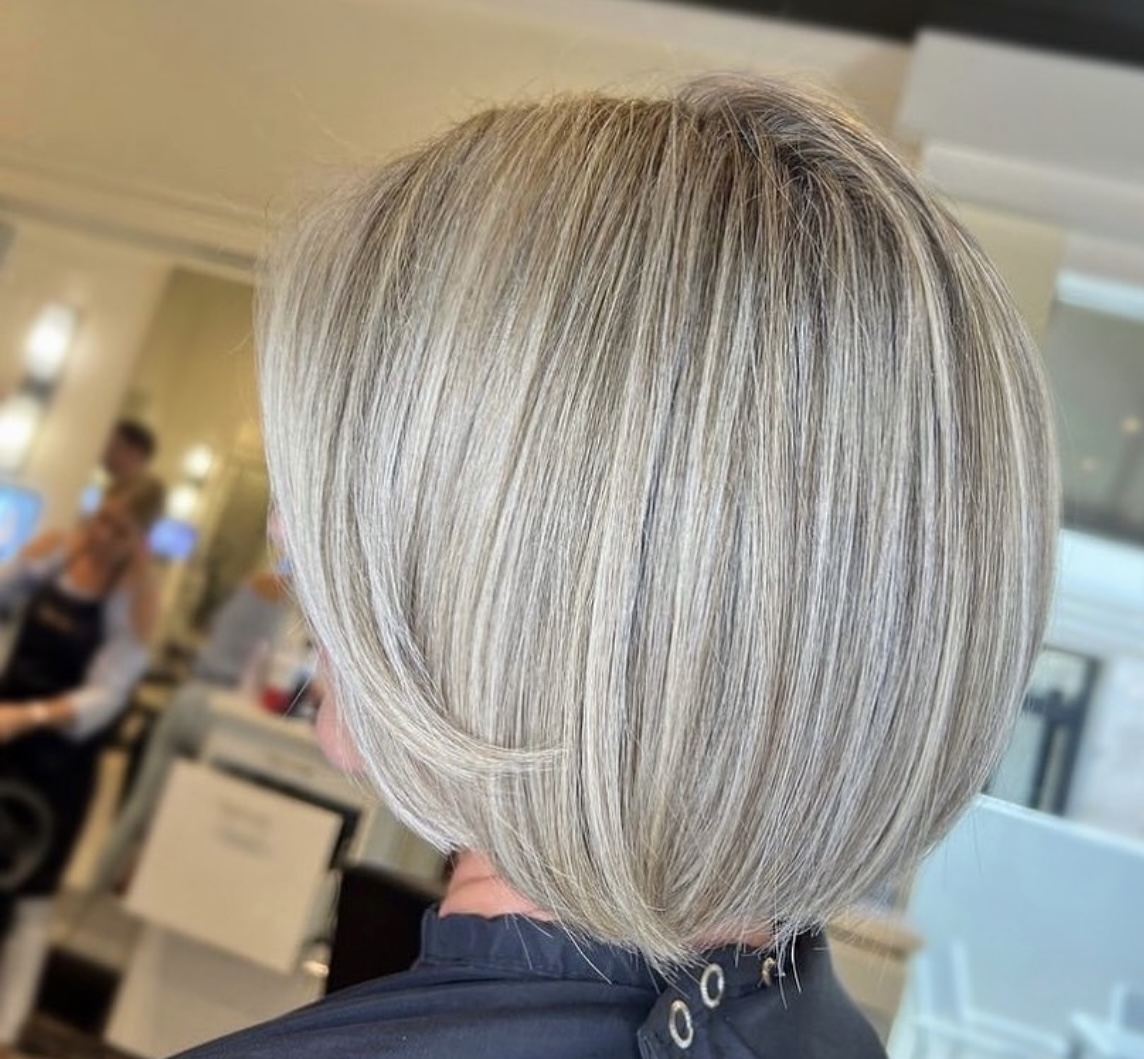 Best Hair Care With Hair Salon in Winter Park
Looking and feeling your best is important for your self-confidence and mental health. But it's easy to let self-care fall by the wayside in the rush of our busy modern lives. Finding time for salon visits, hair treatments, and styling can seem impossible. That's where Bonne Vie Salon – hair salon in Winter Park provides a lifeline. As a premier hair salon located in the charming downtown area of Winter Park, Florida, Bonne Vie helps you elevate your personal style, beauty, and inner positivity. Stepping through their doors transports you from the stresses of everyday life into an oasis of pampering and rejuvenation.
A Welcoming Atmosphere Where You Can De-Stress
Stepping into Bonne Vie Salon's tranquil space, you instantly feel lighter and more relaxed. The cozy interior exudes warmth and comfort with an underlying energy that recharges your spirit. Natural sunlight streams in through large windows along one wall, filling the salon with a healthy glow. The beams of light bounce softly off the exposed original brick walls, retaining the building's historic charm. Upbeat yet peaceful music plays quietly in the background, setting a mood that is both laidback and positively energizing. The friendly staff greets you with warm, genuine smiles, making friendly small talk while treating you more like a friend than a client. The whole ambiance conveys the message: this is your special sanctuary. A judgment-free zone where you can set aside life's stresses to focus on yourself.
Cutting-Edge Services Personalized to You
The experienced team of stylists at Bonne Vie Salon specializes in delivering today's most on-trend looks. They are experts in precision hair cutting, creating lively dimensional color, hand-weaving luxurious hair extensions, and finishing every style with polished blowout textures. But while the stylists are skilled in the latest techniques, they don't rely on cookie-cutter formulas. Instead, they prioritize understanding each client as an individual with unique hair properties, lifestyles, and personal style goals. After listening closely to your needs, they combine their artistic vision with your desired results to create customized looks that bring out your best self. They create signature styles tailored to you, from natural textures to bold coloring to extensions for added length and volume.
One-on-One Consultations Focused on Your Hair's Needs
At Bonne Vie Salon, no service begins without an in-depth personal consultation. This is where the stylists take time to examine the unique details of your hair. They assess factors like texture, density, growth patterns, and scalp condition. Customizing their approach to your specific hair properties helps achieve longer-lasting results. The stylists will also inquire about your ideal style vision. Do you have photos of inspirational looks? Discussing your lifestyle is also key. How much time do you spend styling your hair every day? What volume and shape best complement your face shape? Do you frequently use hot tools that can damage hair over time? All these considerations inform the techniques and products chosen specifically for your hair. The consultations ensure the team understands both your hair goals and realities before designing your personalized look.
A Diverse Menu of Services Catering to All Hair Types
The extensive service menu at Bonne Vie Salon clearly reflects their commitment to diversity. They offer options to complement every hair type and concern.
Haircuts – From precise graduated layers to edgy shags to face-framing angles, their haircuts flatter your unique facial features. Includes an aromatic scalp massage and expert blowout.
Hair color – Vibrant all-over color, subtle highlights, balayage, ombre, root touch-ups, gray coverage, fashion-forward neon hues. All are customized to your skin tone and lifestyle.
Hair extensions – Seamless tape-in or fusion hair extensions using high-quality brands like Socap, Great Lengths, or Hidden Crown. Transforms fine or thinning hair by adding length, thickness, and style versatility.
Blowouts – Relax during a rejuvenating shampoo and conditioning treatment. Then leave with a frizz-free, smooth texture from a professional blowout – perfect for a special event.
Hair treatments – A menu of deep conditioning and scalp therapies to address your specific issues like dryness, damage, oiliness, thinning, growth, or sensitivities. Results improve over time.
Waxing services – Brow shaping, lip and chin waxing for flawless, hair-free skin.
Continuing Education for Technical Artistry
The talented stylists at Bonne Vie Salon sharpen their skills and keep up with trends through ongoing professional education. But they don't simply hop on the latest fad bandwagons. Combining their technical training with creative artistry, they find inspiration from the worlds of fashion, music, art, architecture, and design. This influences their work without sacrificing personalization. Clients enjoy styles that feel on-trend yet completely unique.
A Full-Service Salon Experience
From the moment you walk in until the big reveal, Bonne Vie Salon covers every detail to make your visit exceptional. Pampering touches include:
Complimentary in-depth consultations
A relaxing scalp, neck, and shoulder massage
Hot steamed towels and aromatherapy treatments
A collagen or keratin hair mask for intense conditioning
Neck trim and styling included with all haircuts
Complimentary beverages, including coffee, espresso, cappuccino, and bottled water
Easy Online Booking Anytime
Bonne Vie Salon's website allows you to book appointments online 24 hours a day, seven days a week. Review available times for your service and stylist, and schedule right from your phone or laptop. The system sends you email and text reminders to help avoid missed appointments. After your first visit, you can use the site to rebook with the same stylist for consistent, personalized care.
A Team Focused on Your Complete Satisfaction
Above all, Bonne Vie Salon's team ensures every client leaves looking and feeling their best. Their top priority is your happiness and comfort throughout each visit. Please let them know if any service ever falls below your expectations. The manager will work closely with you to make it right.
Are You Ready to Reveal Your Best Self?
If you are searching for a salon that brings out your natural beauty, uniqueness, and inner glow, look no further than Bonne Vie. Their blend of customized services, tranquil setting, and caring staff will leave you looking and feeling refreshed, polished, and confident. Contact Bonne Vie Salon in Winter Park online or by phone to schedule your next hair appointment!
Schedule Your Appointment Today