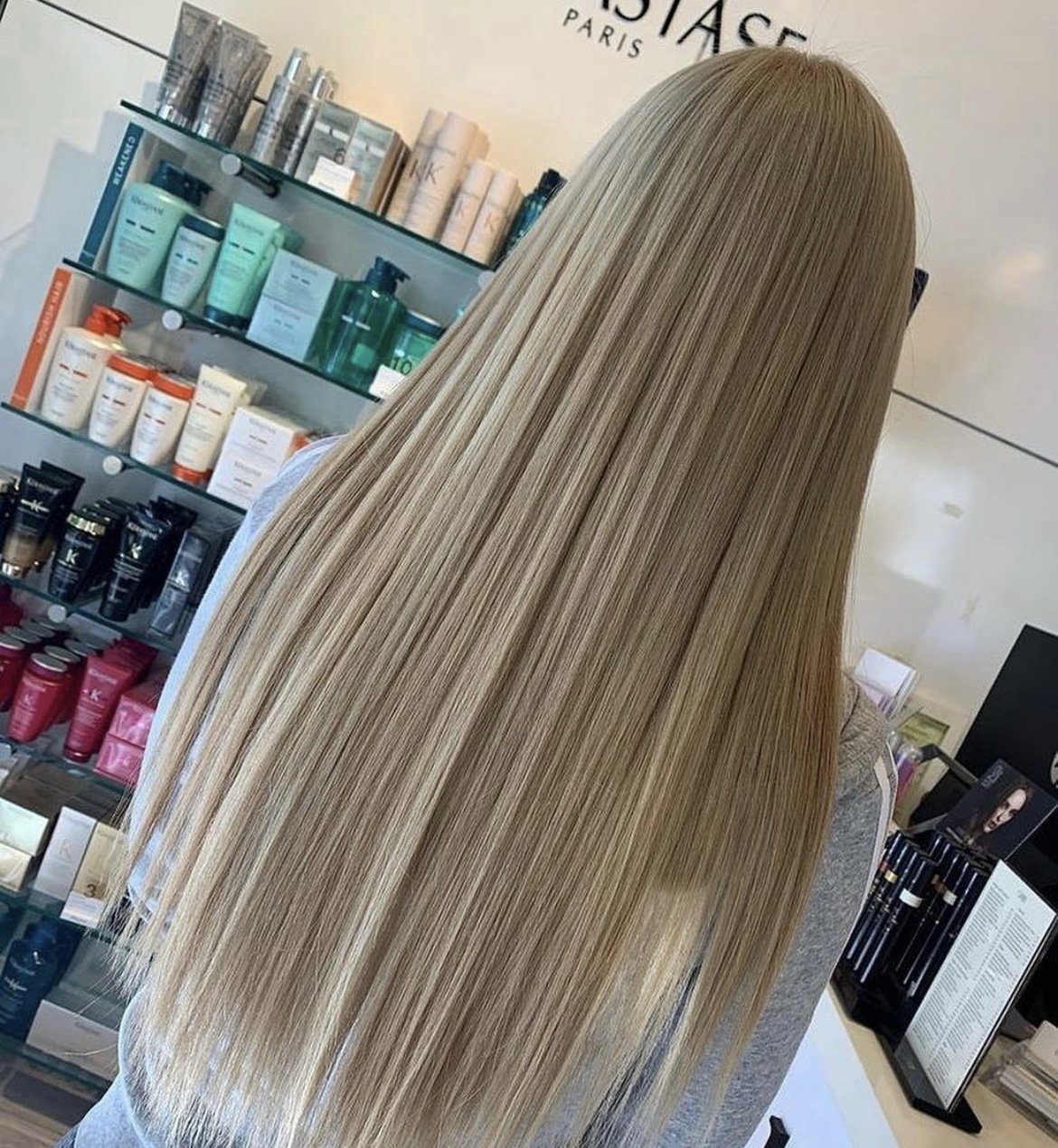 Is Hair Botox Treatment Worth It?
Are you wondering if hair botox treatment is worth it? You've come to the right place!
Botulinum toxin is injected into muscles to relax them, resulting in wrinkle-free skin; therefore, the term "hair Botox" could cause you to raise a brow if you're familiar with Botox. Why use Botox on your hair if you don't have wrinkles or muscles to relax?
Hair botox refers to anti-aging hair treatment. Even severely damaged hair can transform into silky, glossy tresses with this treatment. After shampooing and drying your hair, a chemical-free deep conditioning treatment applies to the hair. What makes the hair botox treatment worth it is that, with its 100% natural components. It provides your hair with all of the nutrients it needs to thrive—flat ironing your hair seals in the treatment. After the treatment, your hair will feel soft, moisturized, and revitalized.
It's safe to use hair botox on any hair type. It's the perfect treatment for treating common hair problems, including split-ends, thinning hair, a lack of volume, and dullness.
To label a treatment "hair botox," there is no defined list of substances that must be included, and the components might vary greatly depending on the product's brand. This means it's impossible to predict precisely how the treatment would improve the hair and why is hair botox treatment worth it?
There are a few typical ingredients in a hair botox treatment: caviar oil, antioxidants, vitamin B5, vitamin E, and collagen complex. Here's a look at how these specific components could help hair
Caviar oil is rich in vitamins, which are essential for preventing free-radical damage to the body. The body develops a natural antioxidant that combats free radicals present in the environment. Hair oxidative stress causes by free radicals attacking the hair as the body ages because its defensive mechanism weakens (meaning it degrades or ages the hair). In addition to antioxidants, B5, and vitamin E, hair botox also has anti-inflammatory properties.
Damaged hair may repair with hair botox because collagen, which makes up one of the chemicals in hair botox, helps improve dry, broken, brittle, or damaged hair.
To keep hair healthy and free of breakage, it requires a constant moisture supply. Treatments such as hair botox, which provides moisture and improves elasticity, are essential to this process.
If your hair is dull, scratchy, or in need of a nourishing oil boost, using this deep-conditioning treatment is necessary.
Botox can convert even the most damaged hair into smooth, fuller strands with reduced frizz because oils seal the cuticle.
As a highly specialized therapy, it's not always easy to get hair botox near you. Hair botox is typically offered at high-end salons or media spas. For individuals who want to have shinier and healthier hair, Bonne Vie is one of the best salons to go for a hair botox treatment.