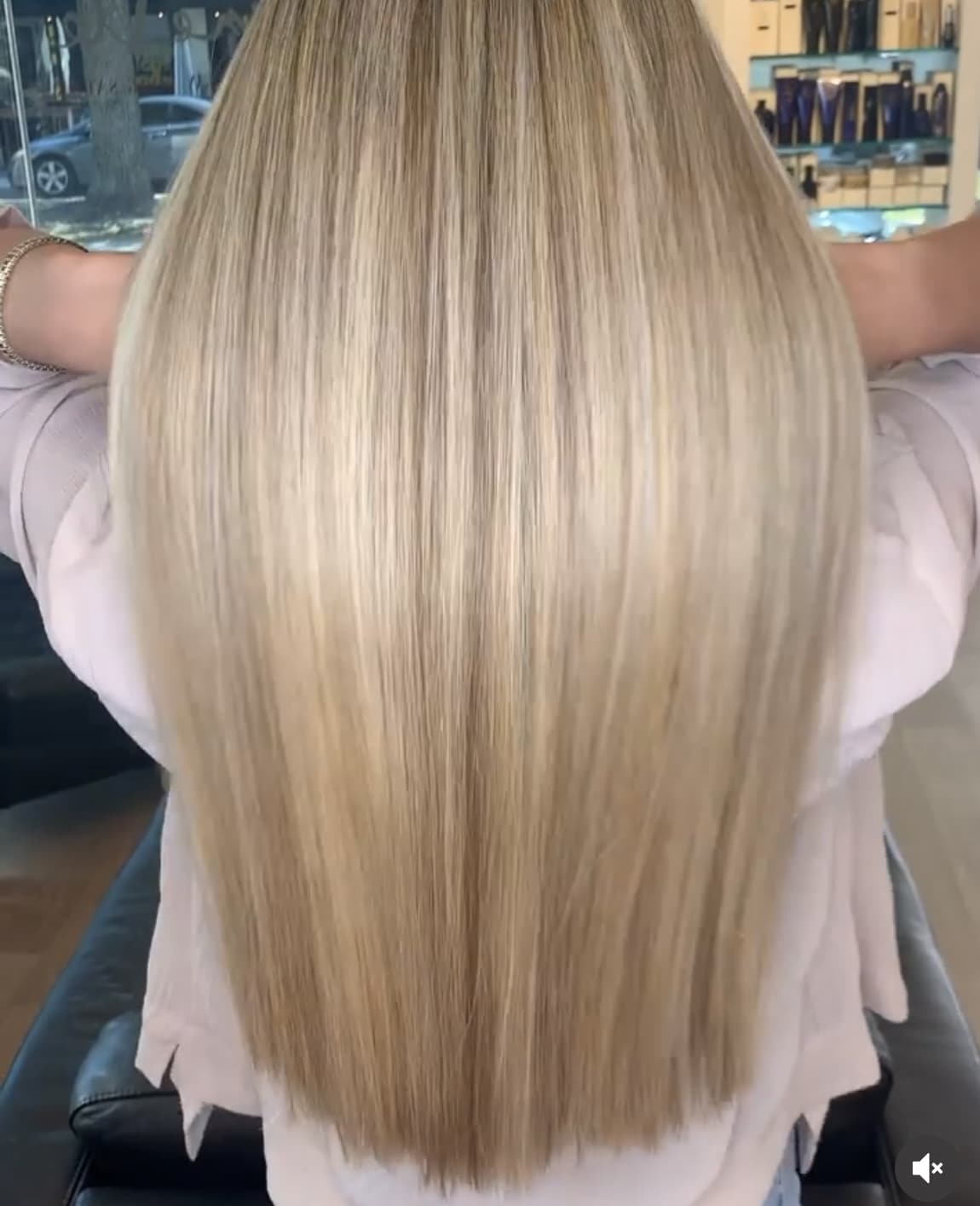 Japanese Hair Treatmen
Japanese Hair Treatment in Winter Park
Japanese straightening: Everything you need to know about Japanese Hair Treatment in Winter Park.
Japanese hair treatment is a type of hair treatment that originated in Japan. It is becoming popular in the West. This kind of treatment is used to treat damaged and dry hair and provide a natural shine to the hair. It is believed to be effective in reducing scalp itchiness, soothing the scalp, and repairing damage. The Japanese hair treatment includes different steps, such as shampooing, conditioning, and blow drying.
The Japanese hair treatment consists of a shampoo, conditioner, and a leave-in treatment applied to the scalp and hair. The shampoo contains ingredients like tea tree oil, peppermint oil, lavender oil, and rosemary extract, which help detoxify the scalp while moisturizing it at the same time. The conditioner contains ingredients like green tea extract, aloe vera extract, and olive oil, which help repair the scalp's dryness and nourish it. The leave-in treatment includes shea butter and jojoba seed oil, which keep your hair hydrated.
In the early 2000s, Japanese straightening, sometimes known as thermal reconditioning, was extremely popular in New York City. It seemed to be a miracle cure for women with wavy or curly hair who had long lusted after the sleek tresses of other women. You entered the salon with curly hair, shelled out between $400 and $800 for hours of chemical straightening, and left with very soft, straight hair that stayed straight until it grew out. The technique was so well received that after becoming popular on the East Coast, it swiftly expanded to the West Coast and other significant cities across the United States.
Benefits of Japanese hair treatment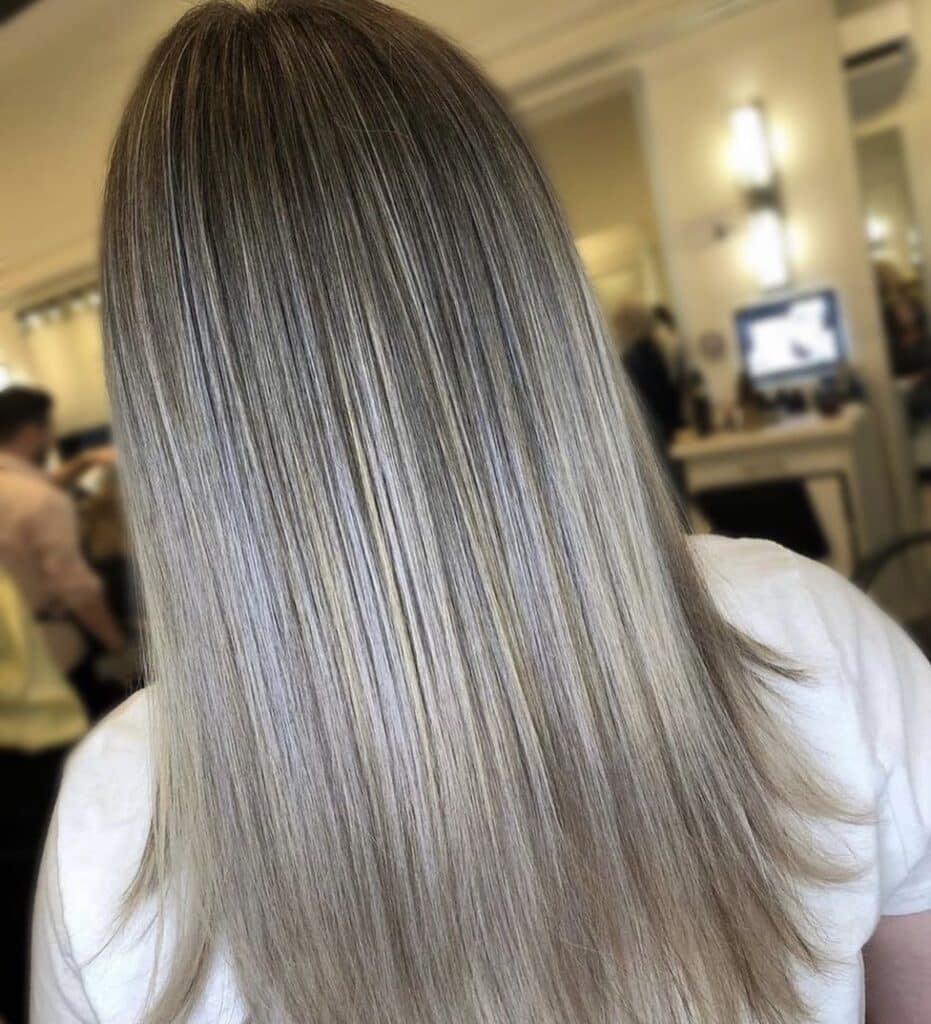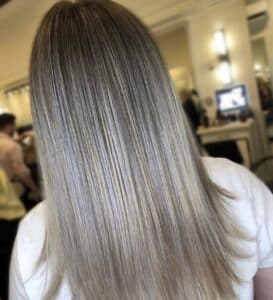 Japanese hair treatment is a form of hair care done in Japan. It aims to ensure that the hair is healthy, shiny, and strong. It has several benefits for the hair.
Japanese hair treatment can help with any kind of damage to the hair, such as heat damage, chemical damage, or breakage due to brushing. It can be achieved using different treatments like deep conditioning or protein treatments. These treatments will help with repairing and strengthening the strands of your hair.
Japanese Hair Treatment also helps improve your scalp health and reduce scalp conditions such as dandruff or psoriasis because it helps control sebum production, which can cause these conditions to worsen.
Why to do Japanese Hair Treatment at a professional hair salon?
Japan is widely known for its world-class hair care products and treatments. The Japanese Hair Treatment is a prime example of the high-quality hair care that Japanese salons are capable of delivering.
Japanese Hair Treatment treatment is designed to nourish and revitalize the hair, giving it a healthy shine and softness. In addition, Japanese Hair Treatment can help to repair damage caused by chemicals, heat, and environmental stressors. As a result, it is an ideal choice for those looking to give their hair a special boost of nourishment.
When it comes to finding a salon that offers Japanese Hair Treatment, it is essential to seek out a professional establishment that has experience with this type of treatment. This will ensure that you receive the best possible results.
How to take care of  hair after the procedure
After the procedure, you must treat your newly straightened hair carefully. You won't be able to wash it or pull it back into a ponytail for at least three days while it's resting there. Forget about trying to reproduce the waves that were naturally present in your hair by getting a perm or doing anything else to your hair that employs chemicals. You should be ready for the effects of letting it develop since if you add more chemicals, the damage will only worsen.
The texture of a person's hair significantly impacts whether or not a treatment will be effective, especially for African-American women. Your hair may respond better to chemical relaxers than to other techniques. Before committing to a specific treatment time, consider setting up a consultation. It's crucial to fully comprehend the risks involved and assess your qualifications to see if you're a good fit.
Best Japanese hair treatment winter park: Bonne Vie
Bonne Vie is one of the best hair salons in town. It offers a range of services designed to give you an experience like no other. The salon offers various services, including hair, nail, and waxing.
The team at Bonne Vie is passionate about their work and always tries to go the extra mile for their clients. They provide all the necessary information on their website and have a lot of reviews from happy clients on social media sites.
The staff at Bonne Vie are experts in what they do and will make sure that you leave feeling like a new person with your beautiful new look!