Ombre Hair Style
Stunning Ombre Hair Color Effect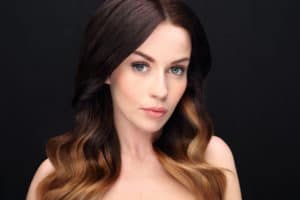 Ombre hair style has become very popular. Ombre, a French word which means "shaded" or "shading," is a hair highlight technique that involves the transitional blending of light colors to dark colors to produce a beautiful, vibrant, tonal gradation.
It became popular in the year 2000, when the famous artist Aaliyah had an ombre hairstyle done, and it remains popular today having been adopted by many celebrities including Nicole Kidman, Khloe Kardashian, and Beyoncé.
Ombre does not involve the use of foil, but is done using the balayage technique in a two-step process with the base color done first, and then the highlights added to clean, dry hair.
However, it is slightly different from the balayage hairstyle, as there are no dark pieces left on the bottom of the hair to give it a more natural look as it is with balayage.
It is best on brunettes, but a softer version can also be done on blondes, in which case it is called sombre, and is great for people just trying out hair color for the first time.
It is generally darker at the roots and often involves the application of lighter blond tones to the lower section of the hair, but other colors including red, pink, and blue can also be used to create a stunning hair color effect. View Ombre Styles.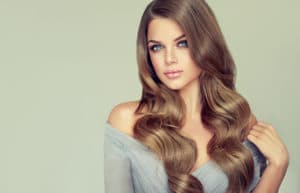 It requires very little maintenance and may be done to draw attention to specific facial features such as the eyes or cheekbones, as well as to simulate hair volume by working the technique into the hair's natural waves.
Are you looking for a gorgeous, eye-catching ombre hairstyle? Do you want to breathe new life into your hair?
Schedule an appointment with us for an ombre hairstyle that will give you the glamorous look of a fashionista.
We are the top hair salon in Winter Park, and our team of highly artistic stylists are trained to make you the best ombre hairstyle that is available at our hair salon.
Avoid getting a bad ombre hairstyle.