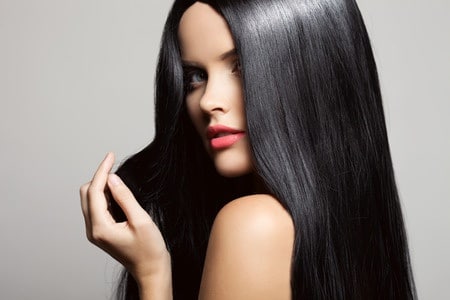 Bonne Vie – Japanese Hair Straightening
Secret 1:
Hair straightening
We use the state-of-the art Yoko products and training to create your sleek new look. You can read more at the YUKO online source.
You will experience no fumes, no burning.
A Short Story: "She" is stunning. You can not help but notice her. "She" is a precious client of a happy place, Bonne Vie Salon, in gorgeous Winter Park, Florida. As you both progress toward the entrance of the salon, you notice her walking just ahead of you on the sidewalk.
You notice that she walks with confidence in her individual beauty.
Her hair hangs in a rich, smooth veil just beyond her shoulders. You wonder how her style has such silky texture. You admire how her luxurious hair hangs in a beautiful straight cut. It is styled in one level plane with no frizz.
Six Secrets of Japanese Hair Straightening!
You both arrive at your Bonne Vie appointment, and you ask about the secrets of her smooth hair. Your stylist smiles softly and answers you with two words that are not secret at all: Japanese Straightening.
Your stylist tells you the six Bonne Vie secrets of perfect Japanese Straightening:
Bonne Vie's Japanese Straightening Secret 2:
You will not endure nausea, and, "No, you do not have to wear a mask during your Japanese Straightening procedure. It is not a traditional "relaxer."

Bonne Vie's Japanese Straightening Secret 3:
The products we use, by Yuko, include only natural ingredients, processed in a pure and scientific formula: Silk, soy, wheat, meadowfoam flowers, and palm oil. These ingredients are actually good for your hair.
Bonne Vie's Japanese Straightening Secret 4:
The Yuko Company states, "This fast, simple, and safe treatment will soften and strengthen the hair without straightening, relaxing, or fading your hair's texture, shape or color."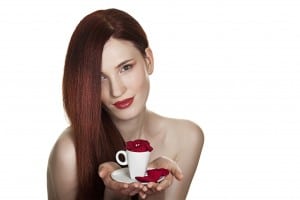 Bonne Vie's Japanese Straightening Secret 5:
You might have seen that Oprah reported on this process recently, and explained a little bit about how it works. It is also referred to as Thermal reconditioning. According to television and lifestyle guru, "Oprah," Japanese straightening gives you fabulous results "for bulky, loose to medium—but not kinky—curls."
Bonne Vie's Japanese Straightening Secret 6:
What we love about this process is that it defeats the nagging problem of frizz. Japanese Hair Straightening will smooth and protect your hair against the Florida heat and humidity. Oprah explained the A.B.C.'s of the treatment in one of her "O" online articles:
A. Application: "The hair is saturated with a solution…" By the way, there is no formaldehyde in this formula.
Curls, waves and frizz are re-configured into straight, soft, sleek curtains of hair.
B. Blow Drying: "It is then rinsed, blow-dried, and meticulously flat-ironed."
C. Curl-It-Not: The client should not do anything to the hair for three days. After that, keep in mind that this treatment means you won't be wearing curly hair for six months.
Not even a curling iron will persuade your new smooth hair into a curl. For more information, you can read at the official Yoku online source.
Bonne Vie recommends you repeat this treatment every six months, to maintain the smooth, straight hair that is the height of today's fashion trend.
You can count on your Bonne Vie stylist to consult with you, and help you decide if this is the key to your modern, new look. We invite you to view a special page on our website about Japanese Straightening.

Back To The Short Story: As you leave the Bonne Vie Salon, you notice a stunning woman who walks with confidence in her individual beauty. "She" is reflected in the glass of the window, and suddenly you realize, "she" is you!
Thank you for reading our blog today, and we hope you will return again and again, for fashionable news you can use.