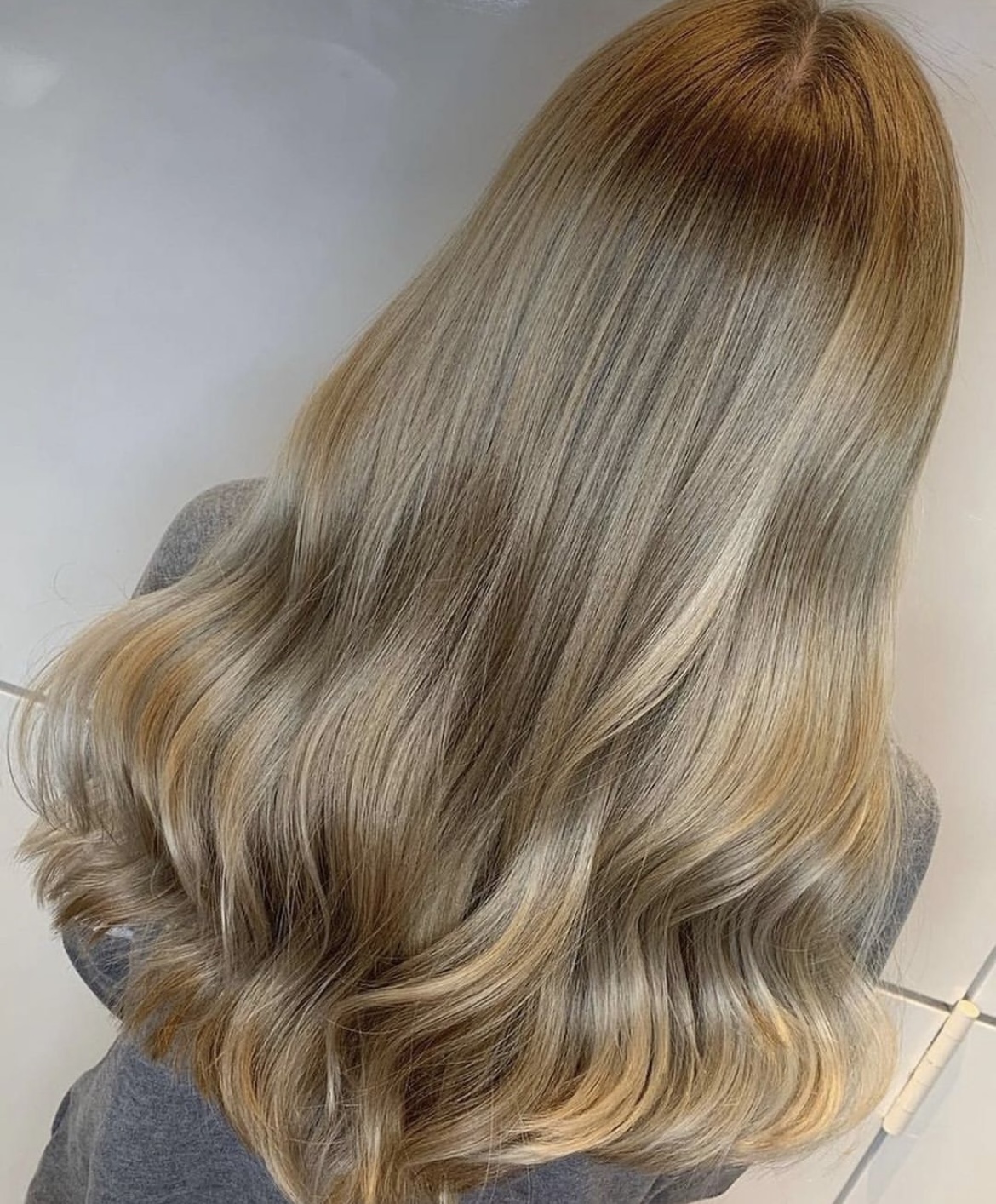 Hair Treatments in Winter Park
Hair treatments are specialized procedures designed to address specific hair concerns and improve the overall health and appearance of your locks. They can range from deep conditioning masks to keratin treatments, each targeting different issues and providing unique benefits. Are you looking for hair treatments in Winter Park and trying to decide which one is best for you? 
In this blog post, we'll explore different types of hair treatments available in Winter Park and why they are beneficial for your tresses. So sit back, relax, and get ready to transform your winter mane into something truly fabulous!
Bonne Vie: Winter Park salon
At Bonne Vie hair salon in Orlando, we prioritize our client's satisfaction. Our goal is to make sure that their hair texture, cut, color, density, and style are all to their liking. We welcome new clients with enthusiasm and are eager to assist anyone who visits our salon.
So if you want to banish winter frizz, repair damage from harsh weather conditions, or simply give yourself some much-needed pampering, consider booking a luxurious hair treatment at Bonne Vie
Different types of hair treatments
When it comes to taking care of our hair, there are various types of treatments available that can address different concerns and improve the overall health and appearance of our locks. Here are some popular options you may consider:
Deep Conditioning Treatment: This treatment is ideal for those with dry or damaged hair. It helps replenish moisture, nourishes the hair follicles, and restores shine and softness.
Scalp Treatment: If you struggle with a dry or flaky scalp, a scalp treatment can help alleviate these issues by hydrating the skin, reducing itchiness, and promoting a healthier environment for your hair to grow.
Keratin Treatment: For those looking to tame frizzy or unruly hair, keratin treatments can be a game-changer! These treatments infuse keratin into the strands, resulting in smoother, more manageable locks.
Olaplex Treatment: The Olaplex treatment is perfect for those who frequently color their hair or use heat styling tools. It repairs damaged bonds within the hair shafts and strengthens them from within.
Protein Treatment: If your tresses feel weak or brittle due to chemical processes or excessive heat styling, protein treatments can help restore strength and elasticity by delivering much-needed proteins back into the strand's structure.
Remember that each person's needs vary when it comes to their hair type and concerns; therefore, consulting with a professional stylist is crucial in determining which treatment will best suit your needs.
How to know if you need a hair treatment
Is your hair feeling dull, dry, or damaged? Are you struggling with frizz and lack of shine? If so, it may be time to consider a hair treatment. But how do you know if you really need one?
First and foremost, take a good look at your hair. Is it lacking luster and vitality? Has it become brittle and prone to breakage? These are signs that your hair is in need of some extra TLC.
Another indicator that you could benefit from a hair treatment is if you color or heat style your hair frequently. Chemical treatments and excessive heat can strip the hair of its natural moisture, leaving it weak and damaged. A nourishing treatment can help restore hydration and strengthen the strands.
If you find yourself constantly battling frizz or flyaways, even after using styling products, a deep conditioning treatment might be just what your locks need. It can help smooth down the cuticle layer of the hair shaft, reducing frizz and promoting smoother strands.
Pay attention to how easily your hair tangles or becomes unmanageable. If it feels like there are always knots in your mane no matter how much detangler spray you use, this could indicate that your hair lacks moisture and elasticity.
By identifying these telltale signs, you'll have a better understanding of whether or not a professional
The best hair treatment in Winter Park
When it comes to finding the best hair treatment in Winter Park, there are several options available that can help you achieve your desired results. From deep conditioning treatments to Olapex treatments and everything in between, it's important to choose a treatment that suits your specific needs.
One of the most popular hair treatments in Winter Park is the Olaplex treatment. This innovative formula works by repairing and strengthening damaged hair, leaving it feeling healthier and more manageable. Whether you have chemically treated hair or simply want to revive dull strands, an Olaplex treatment can work wonders.
Another great option for those looking for a luxurious pampering experience is a Moroccan oil treatment. Packed with essential nutrients and antioxidants, this treatment nourishes the hair from root to tip, leaving it soft, shiny, and frizz-free.
If you're dealing with dry or damaged hair due to excessive heat styling or harsh weather conditions, a hydrating mask may be just what you need. These masks penetrate deeply into the hair shaft, restoring moisture and improving overall texture.
No matter which type of hair treatment you choose in Winter Park, always remember to consult with a professional stylist who can assess your specific needs and recommend the best course of action for your unique situation. They will take into consideration factors such as your current hair condition and any previous chemical treatments before determining which option is right for you.
Top Two Hair Treatments in Winter Park Hair Salon
Olaplex Hair Treatments
Olaplex offers hair treatments that are designed to repair, protect, and strengthen hair for all hair types. The treatments use patented Bond Building Technology™ that works at a molecular level to improve hair strength, repair damage, and protect hair. Olaplex treatments are formulated to protect hair from chemical damage and are used by many colorists to keep their clients' hair in optimum condition during chemical treatment. The in-salon treatment involves two steps, with the second step being the Olaplex No.2 Bond Perfector, which is intended only for use in the salon by a certified, licensed hairstylist. The Olaplex Hair Repair Treatment Kit includes Nº. 0, Nº. 3, Nº. 4, and Nº. 5, and is designed to treat hair by applying Nº. 0 and Nº. 3 to dampen hair from the scalp to the ends, leaving it on for at least 10 minutes before rinsing, and then following up with Nº. 4 and Nº. 5.
Metal Detox Hair Treatments
Metal Detox Hair Treatments are designed to remove unwanted metals from hair, such as copper, iron, and other minerals that can cause color fading and hair damage. L'Oreal Professionnel offers a three-step hair "metal detox" system that features a patented molecule called glicoamine, a synthetic chelating agent that is small enough to penetrate the hair fiber and remove metal particles that can cause hair breakage and color shift. The system includes a pre-treatment, a shampoo, and a mask that work together to cleanse, purify, and protect hair from metal damage. Philip B also offers hair products that work in tandem to help purify the hair and remove unwanted metals. The L'Oreal Professionnel Metal Detox Hair Mask is a deep conditioner and treatment that is designed to prolong color, prevent damage, and add softness to hair.
Bonne Vie hair salon in Orlando is committed to our client's complete satisfaction. We excel at ensuring that their hair texture, cut, color, density, and style meet their exact specifications. Our team is always enthusiastic about welcoming new clients and providing exceptional service to everyone who visits our salon. If you are looking for hair treatments in Winter Park, consider only professional hair salons.