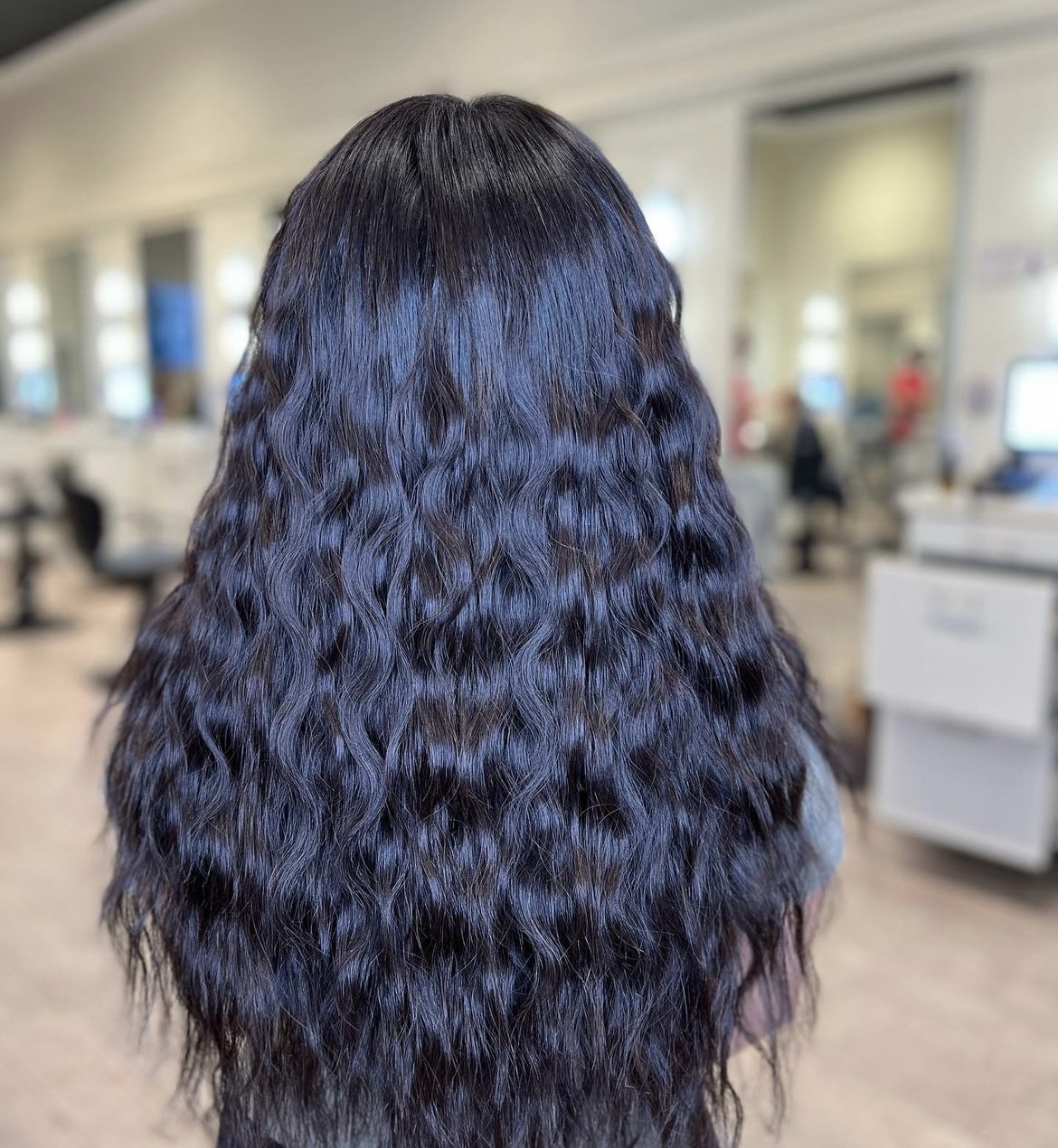 Hair Extensions
What are the best hair extensions and hair salons in Winter Park?
Hair reflects our identity, history, femininity, and personality, as well as our deepest feelings of self-doubt, aging, vanity, and self-esteem. Hair has deep sociological roots as well.
Are you tired of having dull & lifeless hair? Do you dream of voluminous, luscious locks but can't seem to achieve them with your natural strands? Fear not because the solution is just a few extensions away. Hair extensions have become increasingly popular over the years as a quick fix for achieving that ultimate hair goal. But with so many extensions out there, choosing which one suits you best can be overwhelming. In this blog post, we'll guide you through the top contenders in the world of hair extensions and help you find the perfect match for your desired style.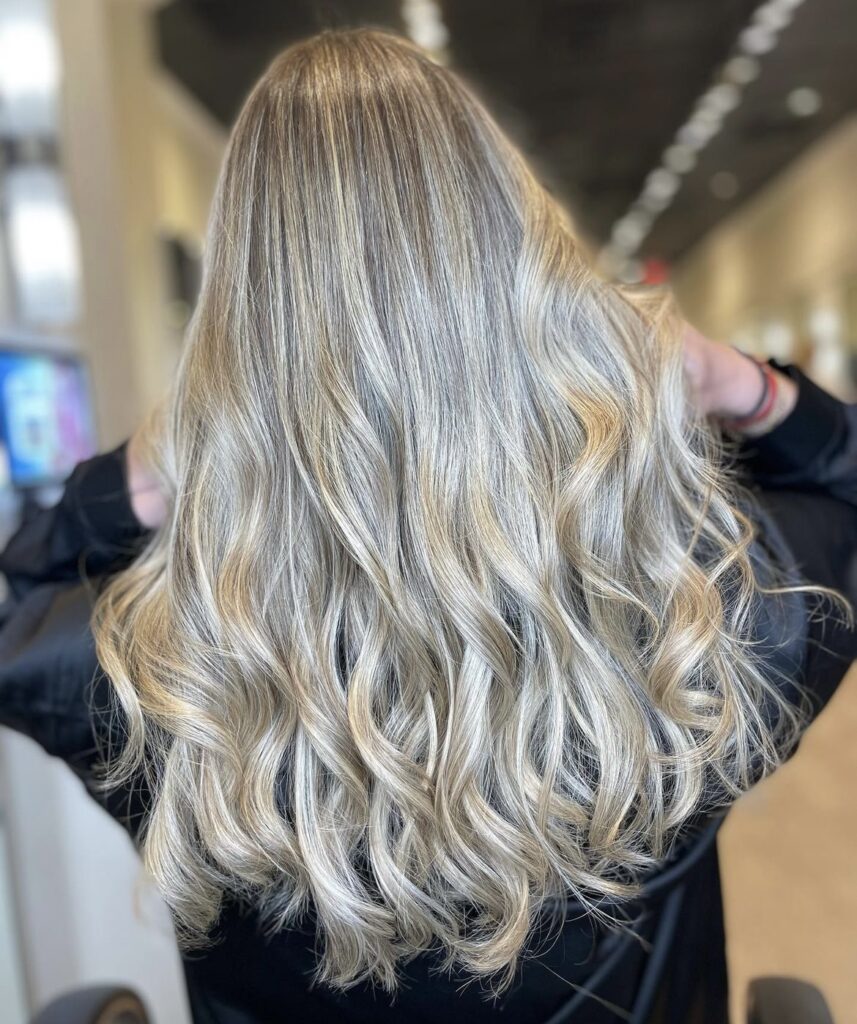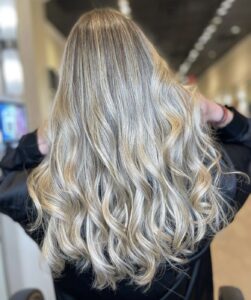 Clip-ins
Clip-ins are one of the most popular types of hair extensions because they are relatively easy to install and remove. Clip-ins can give you instant length, volume, and even color without having to commit to a long-term hairstyle.
If you're considering clip-ins, there are a few things you should keep in mind. First, make sure you choose a quality product from a reputable brand. Many cheap knockoffs out there will not only look bad but can also damage your natural hair.
Second, take into account the thickness of your natural hair. If you have very thin hair, you may want to opt for a partial set of clip-ins rather than a full head. This will help avoid any added stress on your scalp and roots.
Third, think about the style you want to achieve with your clip-ins. Do you want long straight hair or bouncy curls? Make sure the set you choose will match your desired look.
Finally, remember that clip-ins are not permanent. If you decide later on that, you want to try another extension method or go back to your natural hair. It's no problem! Just take out the clips and enjoy your new look.
Tape-ins
One of the popular types of hair extensions is tape-ins. Tape-in extensions are individual strands of hair that are attached to your natural hair with double-sided tape. They are a semi-permanent option and can last up to 8 weeks with proper care. Tape-in extensions are a great option for those who want to add length & volume to their hair without damaging their natural hair.
A professional stylist applies tape-in extensions which take about 2 hours to install. The cost of tape-in extensions varies depending on the quality of the hair and the length you desire. Expect to pay anywhere from $300-$700 for a full head of tape-in extensions.
Halo extensions
There is a wide variety of options available to consumers when it comes to the types and brands of hair extensions. If, on the other hand, you are seeking the very finest of the best, then you should look into the Halo extensions.
The fact that Halo extensions are created entirely from Remy human hair gives them a luxuriously silky texture and an appearance that is very similar to that of real hair. Because they are available in a wide range of hues and lengths, you may select the one that is the most suitable complement to your natural hair. Also, because Halo extensions are so simple to install and remove, you may switch up your appearance whenever you choose without any hassle.
Make sure you look into Halo extensions if you want the greatest hair extensions currently available on the market. Halo extensions are the best! You won't be let down in any way.
Sew-ins
A type of hair extension called a sew-in is sewn into your natural hair. This technique, which may be used with human or synthetic hair, is a favorite among many ladies since it doesn't harm your natural hair as much as fusion or tape-in extensions do.
Sew-ins can endure for four to eight weeks and occasionally much longer. Depending on the size & shape of the extensions, the sew-in procedure typically takes 2 hours.
The versatility of sew-ins is one of its advantages. Hair extensions come in whatever color, length, or style you like, and they may be styled in the same way as your own natural hair.
If you're thinking about having sew-in extensions, talk to a stylist to see whether they're the correct choice for you.
Glue-ins
While there are several different kinds of hair extensions, glue-ins are one of the most common. Glue-ins are administered by using a specific glue to bind the extension to your natural hair. Mostly comprised of human hair, these extensions may be styled precisely like your own hair.
If you want something more long-lasting than clip-in extensions but don't want to commit to tape-ins or sew-ins, glue-ins are a perfect alternative. They are a fantastic alternative for individuals who want long-term effects without the commitment of a more permanent treatment because they may last up to 6 weeks with proper maintenance.
If not done properly, glue-ins might harm your natural hair, which is one drawback. A professional stylist should be consulted to ensure that they are used properly and won't harm your hair. They can also be difficult to remove, so it's vital to speak with a professional about the best method to do so without harming your hair.
Best hair salon in Winter Park?
Looking for a great hair salon in Winter Park? Look no further than ours! We offer high-quality hair salon services in the area, and we're sure you'll be absolutely thrilled with the results.
Whether you're looking for a simple trim or a complete makeover, our talented stylists will be more than happy to help you achieve the look you're going for. We only use the highest quality products, so you can rest assured your hair will look and feel amazing.
We also offer a wide range of other beauty services, including makeup application, facials, and massages. So schedule your appointment and treat yourself to a day of pampering at our salon!