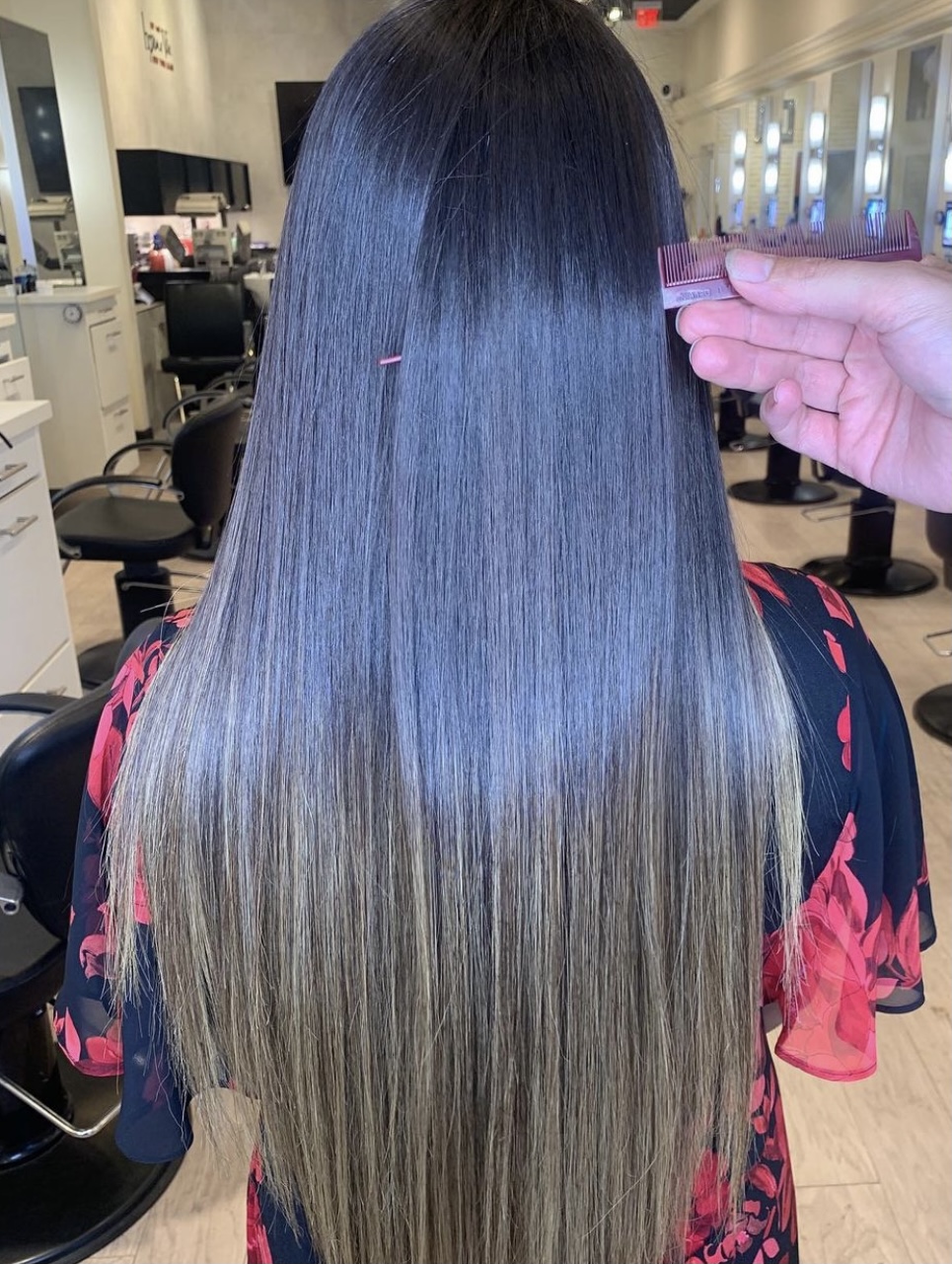 What is Hair Botox?
Just like a tree, the hair goes through various seasons. Your hair might be healthy and shiny one day and rough the next, begging for treatment. A bad hair day is more than a term; it's confirmation that your hair urges you to save it.
Botox for hair is the answer to many of your hair problems. It's a new, popular treatment that's sweeping salons across the country, and for a good reason: it's an effective rejuvenation treatment for a dull mane. After this trendy hair treatment, your hair will be left smooth, silky, and shiny. If you're wondering what is hair botox, below you'll discover all you need to know about it.
Get Answers from Professionals
Hair botox provides your hair with a deep conditioning treatment. It's possible to do something similar to your hair at home, but nothing is as effective and long-lasting as a botox treatment.
It is similar to Botox for the skin. It works to make your hair full and smooth. Essentially, it's there to get rid of the frizz from your hair. Through this treatment, you're able to get frizz-free and shinier hair. Usually, when the hair is damaged and frizzy, our hair becomes curly and seems to be all over the place.
If you have dehydrated hair, suffer from frizziness, split ends, or want healthier hair, hair botox is a lifesaver. It's full of vitamins, nourishing proteins, antioxidants, and many other healthy ingredients. These can restore the hair to its natural beauty. It also adds more volume to the hair and rejuvenates previously damaged hair.
There isn't any specific formula for hair botox treatments. Usually, every botox treatment contains some popular compounds like amino acids, peptides, vitamin B5, proteins, lipids, and collagen complex. To 'turn back the clock' on your mane, these compounds get mixed with a variety of additional conditioning ingredients. The combination of substances, and the procedure used, acts as a filler for thinning fibers, hence the name' botox.' In only one session, your hair will become youthful-looking, shinier and silkier. That makes it one of the most demanded hair treatments in today's world.
Why Choose Only Hair Botox?
Hair botox doesn't have any harmful chemicals, unlike other treatments that use formaldehyde. This is entirely safe and provides an excellent exfoliating effect. It also helps treat scalp conditions like psoriasis and dandruff.
Unlike other treatments, it gives you silky and straight hair without breaking any bonds. The formula is so rich that it sends nutrients into the damaged cortex and restores the hair entirely.
Other hair treatments are strong because they send too much protein to the hair shaft. That can damage hair and weaken its integrity. It doesn't damage the locks at all but instead transforms them into healthier-looking and lustrous hair.
If you're also looking for a treatment to make your locks appear full and smooth, there's nothing better than botox. The trendy botox treatment is turning heads and is becoming popular day by day. Now that you know what is hair botox, you can rush to a salon and get the treatment done.