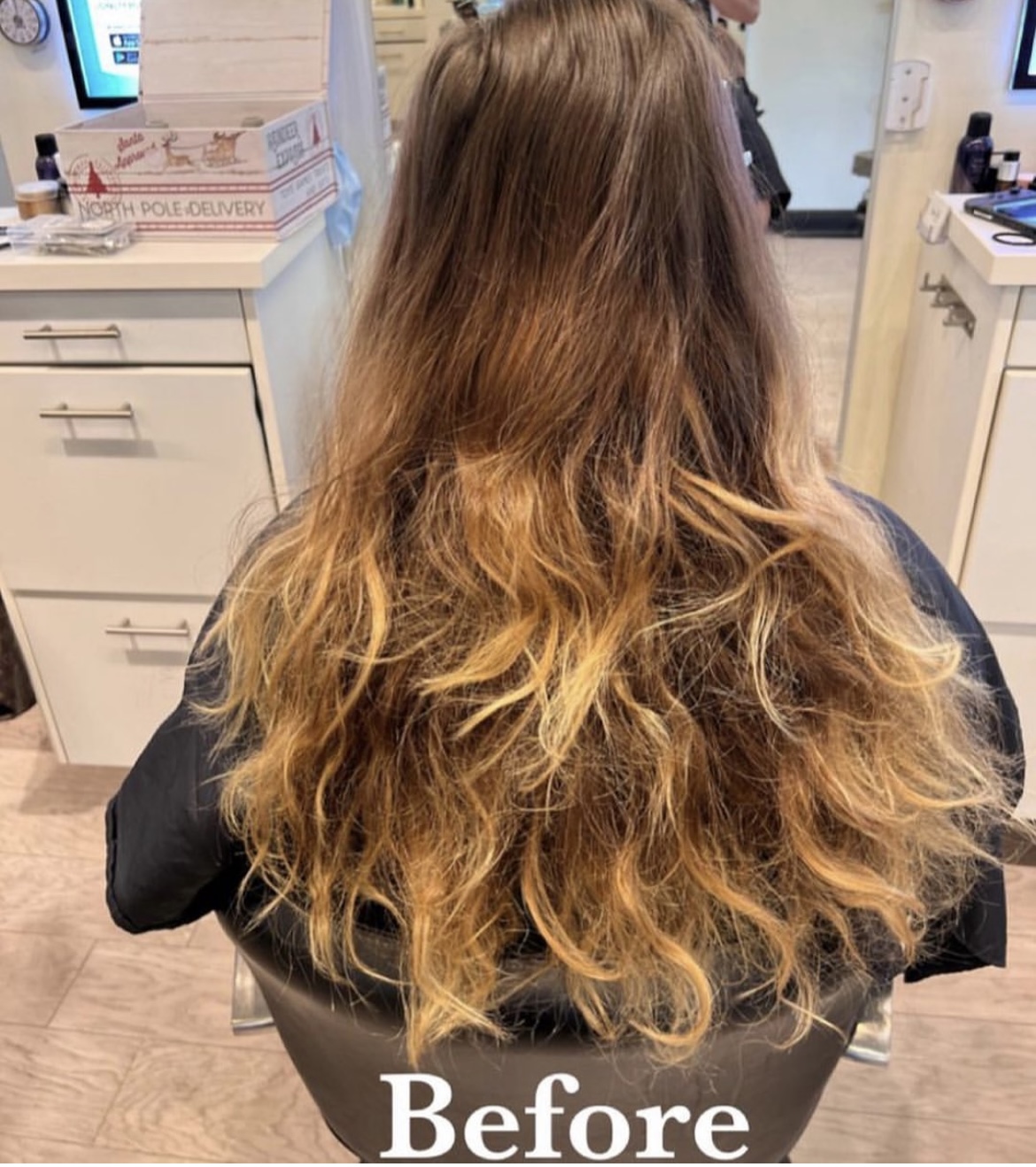 What To Do For Curly Hair
Are you tired of trying to tame your curly locks? Do you feel like your hair has a mind of its own, and no matter what you do, it just won't cooperate? Well, fear not because we have some expert recommendations from our stylists at the hair salon in Winter Park. 
In this blog post, we'll dive into everything you need to know about styling and caring for curly hair. From the best hairstyles to tips on maintaining healthy curls, get ready to rock those ringlets with confidence!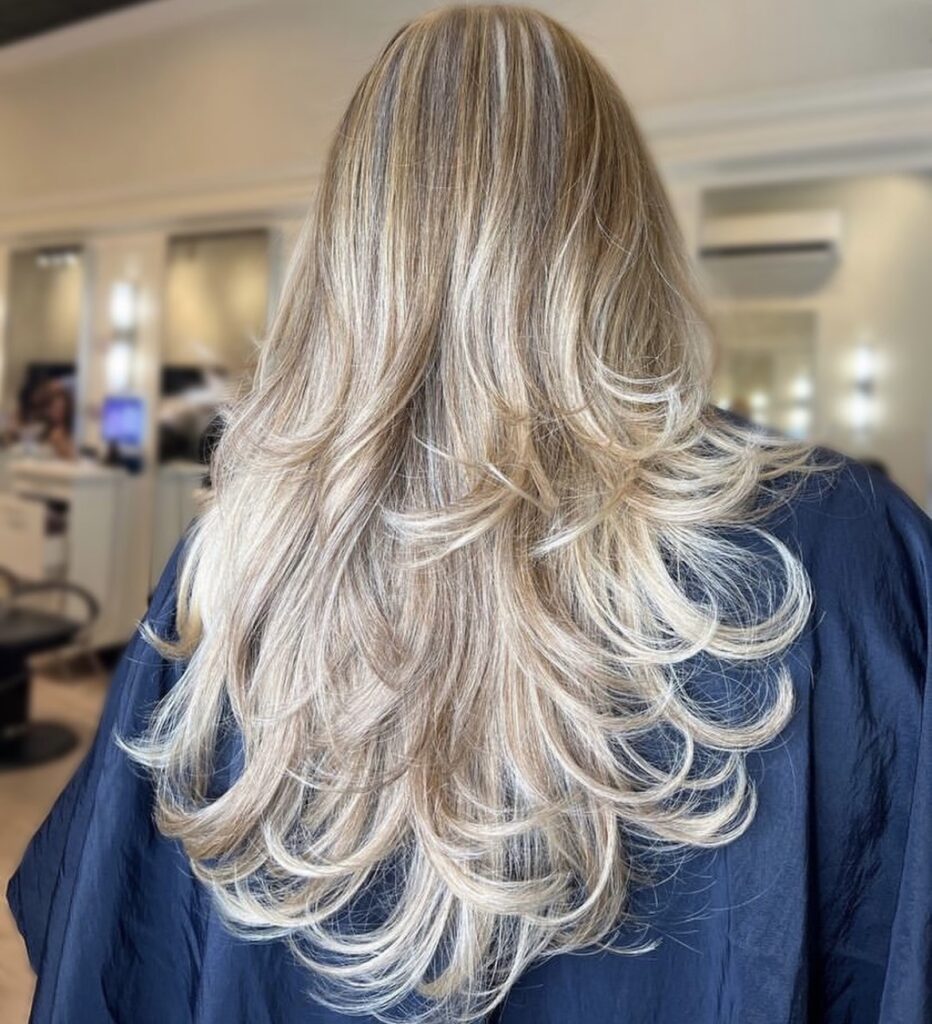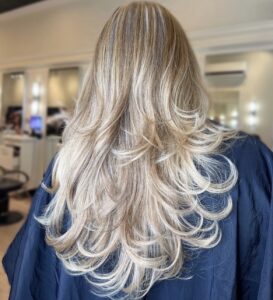 Recommendation from a hair salon in Winter Park for Curly hair
Do you have curly hair?
Curly hair is a type of hair texture that forms spiral or ringlet-shaped curls when it grows out. It can range in size from tight corkscrews to loose waves, and the amount of curliness can vary depending on genetics, ethnicity, and environmental factors such as humidity. 
The reason curly hair appears curlier than straight hair is due to the shape of the follicle. Curly-haired individuals' follicles tend to be more oval-shaped rather than round, like those with straight hair. This unique shape causes each strand to grow at an angle which results in a curved pattern.
Additionally, curly hair tends to be dry because the natural oils produced by our scalp have difficulty traveling down its twists and turns. Therefore, proper moisture retention techniques are important for maintaining healthy-looking locks.
Understanding what makes up curly hair will help you better understand how to care for it properly and achieve your desired hairstyle!
How to style curly hair
Styling curly hair can be a challenge, but with the right techniques and products, it's possible to create beautiful curls that look effortless. Here are some tips on how to style your curly locks:
Firstly, start by applying a curl-enhancing product to damp hair. Whether it's a curl cream or mousse, make sure you distribute it evenly throughout your strands.
Next, use a diffuser attachment on your blow dryer to dry your curls without disrupting their natural shape. Aim the diffuser at your roots and gently scrunch your hair as you go.
If you prefer air-drying your hair instead of using heat-styling tools, try plopping. This technique involves wrapping wet hair in a t-shirt or microfiber towel for up to an hour before taking it down and allowing it to air dry completely.
Once your curls are dry, use a lightweight oil or serum to define any frizz or flyaways around the face. Scrunching in some additional products can also help enhance individual curls.
Consider experimenting with different hairstyles, such as half-up styles or braids that show off your curly texture while keeping them out of the way during busy days!
The best hairstyles for curly hair
Curly hair is attractive and distinctive, but it may be difficult to style in some ways. Curly hair, fortunately, may be styled in a wide variety of ways that will look wonderful on you.
The sloppy bun is a fashionable style that works well with curly hair. This easygoing hairstyle is excellent for a day spent lounging about or doing errands. Simply collect your curls into a loose ponytail, and then twist the ponytail into a bun at the nape of your neck.
The half-up top knot is yet another fantastic hairstyle that works well with curly hair. This on-trend design combines two timeless hairdos, the top knot, and the half-updo, to provide an easily stylish appearance that is ideal for any event.
Consider experimenting with some braids on your curly hair if you have the courage to do so! Braid styles such as the French braid, the Dutch braid, and the fishtail braid all function well with curly hair and have the potential to offer some more texture to your overall appearance.
If you want to wear your hair down, consider adding some layers to your curls so that they seem more interesting. The use of layers may assist in improving your hair's natural volume while also giving the individual strands more definition.
Always remember that self-assurance is essential, no matter what hairstyle you pick for your naturally curly hair. Accept your natural texture as it is and take ownership of it with pride.
10 Hair Care Tips for Curly Hair
Taking care of curly hair is crucial to maintaining its health and beauty. Here are some tips recommended by our hairstylists from the Hair Salon in Winter Park.
Avoid washing your hair every day to preserve natural oils. Instead, opt for washing every two or three days using a sulfate-free shampoo and conditioner made for curly hair.
When detangling wet curly hair, use a wide-tooth comb or detangling brush to prevent damage and breakage.
Minimize the use of heat styling tools like straighteners or curling irons to prevent drying out and damaging your curls. If you do use them, apply a protective serum or spray before styling.
Regularly trim your ends to prevent split ends, which can lead to further breakage. A salon visit every 6-8 weeks is recommended.
Consider using a leave-in conditioner or curl-enhancing product to define and maintain your curls throughout the day.
Sleep on a silk or satin pillowcase to reduce friction and prevent frizz while you sleep.
Embrace natural drying methods like air-drying or using a diffuser instead of vigorous towel drying, which can cause frizz and disrupt the curl pattern.
Deep condition your hair once a week or as needed to keep it moisturized and nourished.
Limit the use of products containing harsh chemicals or alcohol that can dry out your curls.
Experiment with different hairstyles and techniques, such as plopping or finger coiling, to find what works best for your curls.
Following these simple tips recommended by our experts at Hair Salon in Winter Park for how best to care for curly locks ensures healthy-looking curls all year round!