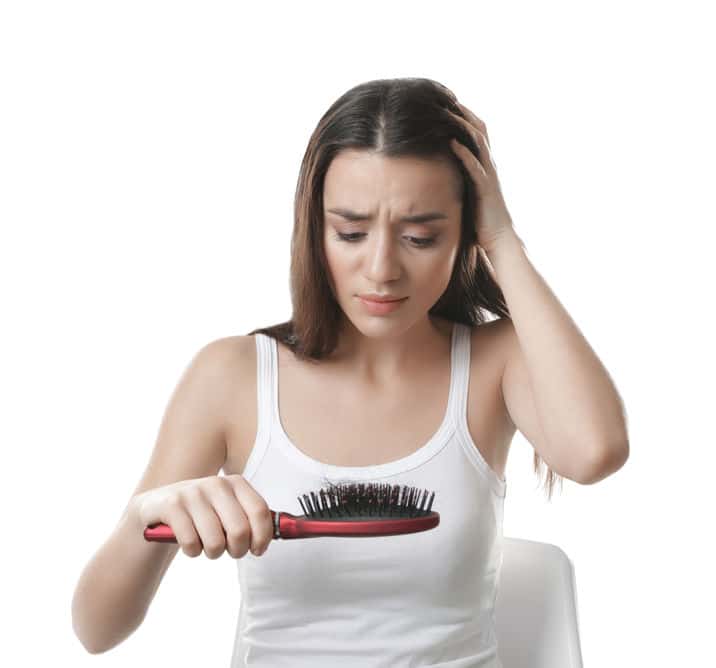 Women's Hair Loss
Women's Hair Loss

Hair loss is a common problem in both men and women. Unfortunately, society has forced women to suffer in silence. Many people believe that hair loss is an issue isolated to men alone. Nothing could be further from the truth. This common misconception leads to women being too ashamed to seek help. In reality, hair loss affects forty percent of American women and there are several different causes of it. Many women end up feeling horribly sad and depressed about their loss and feel like there is no way to stop the problem. Luckily, there are solutions and Bonne Vie offers many of them.
Hair Extensions Lengthen Short Hair and Thicken Flat, Lackluster Hair in Orlando
Most people shed about 50 to 100 strands of hair every day without noticing. Normally, when this hair is shed, it is replaced by an equal hair follicle. When hair is thinning or being lost at higher rates, there will be an obvious difference. Often, there will be chunks of hair will be left on pillows in the morning or in brushes or combs after grooming. Men's hairline tends to recede during hair loss, however, women's hair thins from the top third to one half of their scalp. There are many different causes to the loss of hair.
Many medical conditions can be a major factor in women's hair loss. A doctor can easily check to see if this may be the cause by a simple blood test. Hair loss also may be in a woman's genes. If the mother, aunts, or grandmother has had similar issues, this may be the cause. About thirty million American women suffer from hereditary hair loss and it happens over time. If the hair loss is sudden, it is likely caused by something else, like a medical condition. Pregnancy, thyroid disorders, anemia, psoriasis, cancer, extreme weight loss, and even too much stress can cause women to lose their hair.
Bonne Vie Salon Natural Looking Hair Extensions are of the Highest Human Hair Quality and Non-Damaging
Hair loss can seriously hurt a woman's self-confidence and cause major depression. The emotional trauma of going through whatever is affecting the hair loss, on top of a changing appearance can leave sufferers with a poor self-image and emotional well-being. We want women to know they are not alone in their hair loss and Bonne Vie has solutions to help you through this situation. Bonne Vie offers ways to cover up, treat, and reduce hair loss. Our Specialists are well trained and sensitive to your issues. We will walk you through the options that can best help your unique situation with care and understanding. Make an appointment with us today and let us show you our many solutions!
Call us now at 407-875-2525 for a free hair loss consultation today at Bonne Vie Salon in Winter Park!