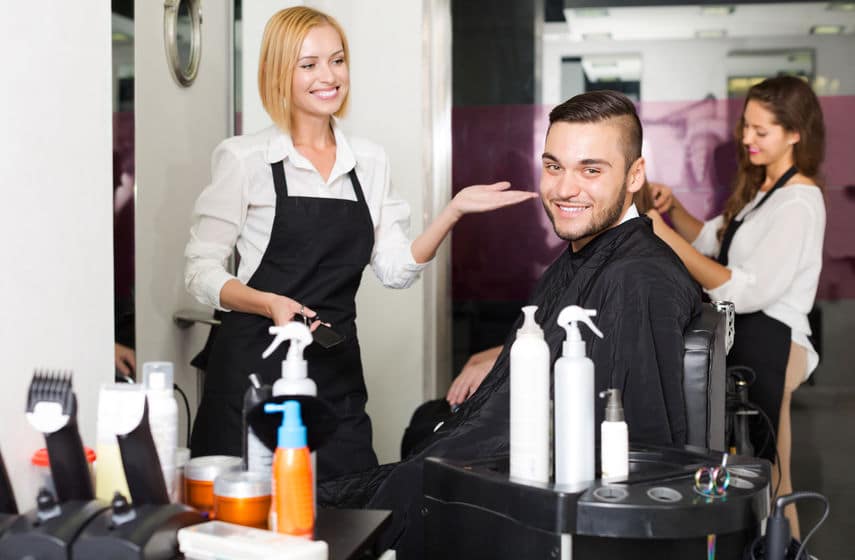 Winter Park Hair Salon
4 Ways Find The Best Winter Park Hair Salon
How To Find The Best Winter Park Hair Salon? Our hair is an essential part of how we look and feel the whole day. Without even noticing, our hair texture, scalp condition, and hair health matter a lot for ourselves and those around us.
This is why finding an ideal hair salon is what you must look for. Don't just rely on any hair salon you find in your way, as there are chances that you end up having a disaster hair look. That is why we have a few tips for finding the best Winter Park hair salon below:
1. Search For Operating Hair Salons in Winter Park
You need to make sure you have a thorough gander at the number of hair salons operating in your area. There are the most high quality, top-rated hair salons in Winter Park. You need only to list out the ones that seem right to you.
2. Read Reviews
Now read the online reviews of all of the slimmed-down options you have on your list. You can search each of them online, and if your selection is based on top-rated salons, you will find reviews about them online. Go through 4 to 5 reviews of each hair salon. If you don't feel satisfied with this number of reviews, then read more as well.
3. High Service Quality
Now you need to go through the finalized options after checking eth reviews and checking each's quality. The service quality can also be checked through the online platforms these hair salons have. See if they have high technology machines and an efficient staff under their roof.
4. Look for Offers or Sales Going On
Now when you have reached the final point of choosing any one best Winter Park hair salon, you will have to drop out all the options that are out of your range. It would help if you looked for any promotional sales or seasonal sales that these hair salons' final choices are giving. Pick the one that either has the lowest rates or is providing some great sales offer.
And there you are, you have chosen the best Winter Park hair salon. Make sure you don't discard the other options you shortlisted, as sometime later, those options may give sales as well.
But Why Is Bonne Vie Hair Salon The Best One In Winter Park?
Bonne Vie Hair Salon has been called the best hair salon for a good long while now. It is operating in the region with its top seller services and high-quality tools.
The services they provide for their customers include eyelashes and hair extensions, hair loss treatments that are advanced, cancer recovery, and events hairstyling services. Learn more
You will always be pleased and satisfied by the quality of services and the clean environment you get to be in while you are getting your hair maintained. The staff is highly kind and understands your needs, and listens to your requirements calmly. Many people love the way they can be so comfortable and relaxed while getting their hair processed!
Get ahead and grab your chance of enjoying luscious hair that is bouncy and healthy!