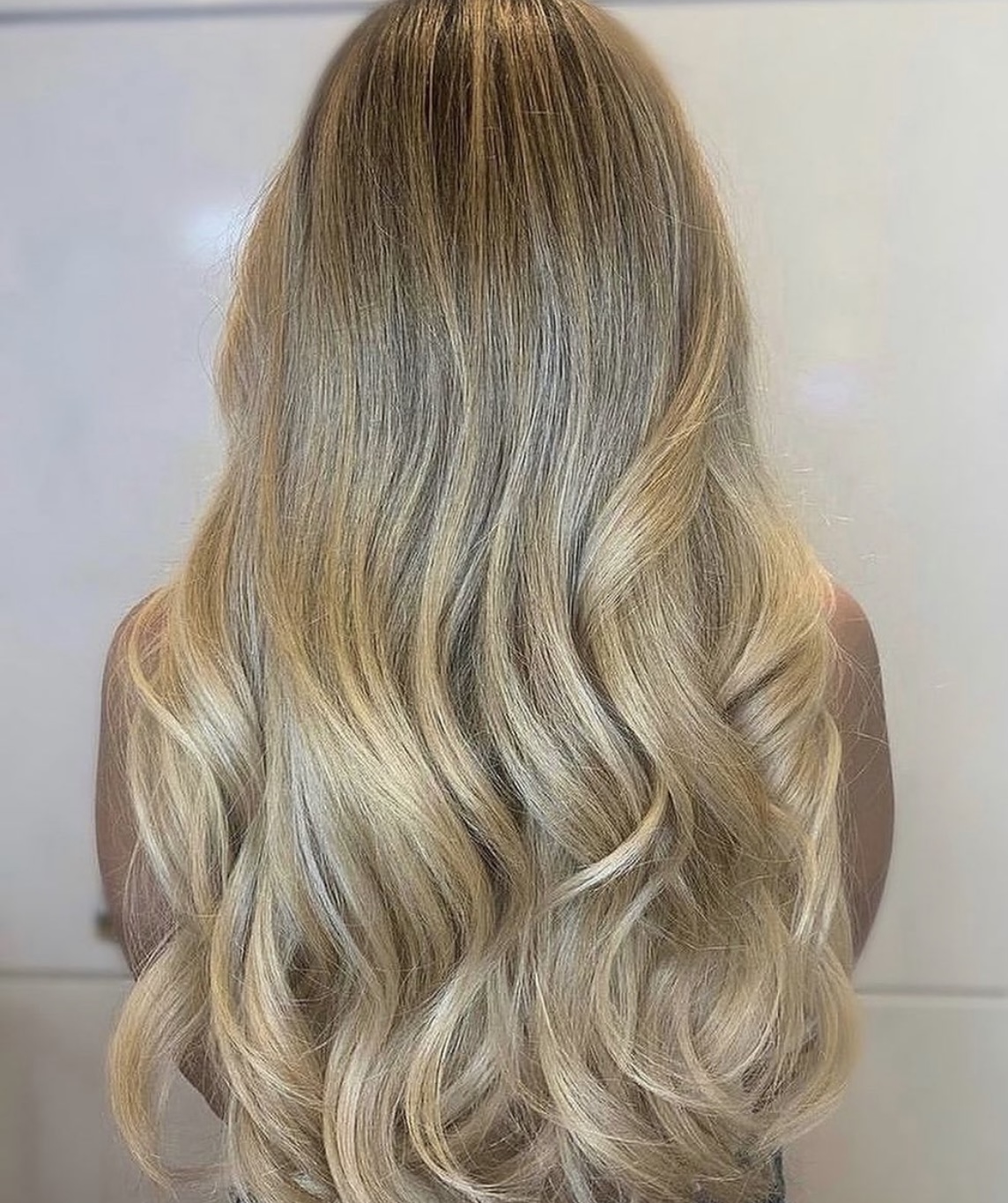 Hair Salon in Winter Park for Frizzy Hair Treatment
Finding the right hair salon in Winter Park for frizzy hair can make all the difference in getting your hair under control. With so many options, it can be challenging to determine which salon truly specializes in dealing with unruly, frizzy hair. This blog post will guide you through the key factors to consider when choosing a Winter Park hair salon, provide tips for finding the best one for your needs, and highlight the benefits of professional frizzy hair treatment. We'll also discuss some common mistakes to avoid and why you should choose a salon that manages frizzy hair for the best keratin treatment.
Factors to Consider When Choosing a Hair Salon
There are several important things to keep in mind when looking for the best Winter Park hair salon for frizzy hair treatment: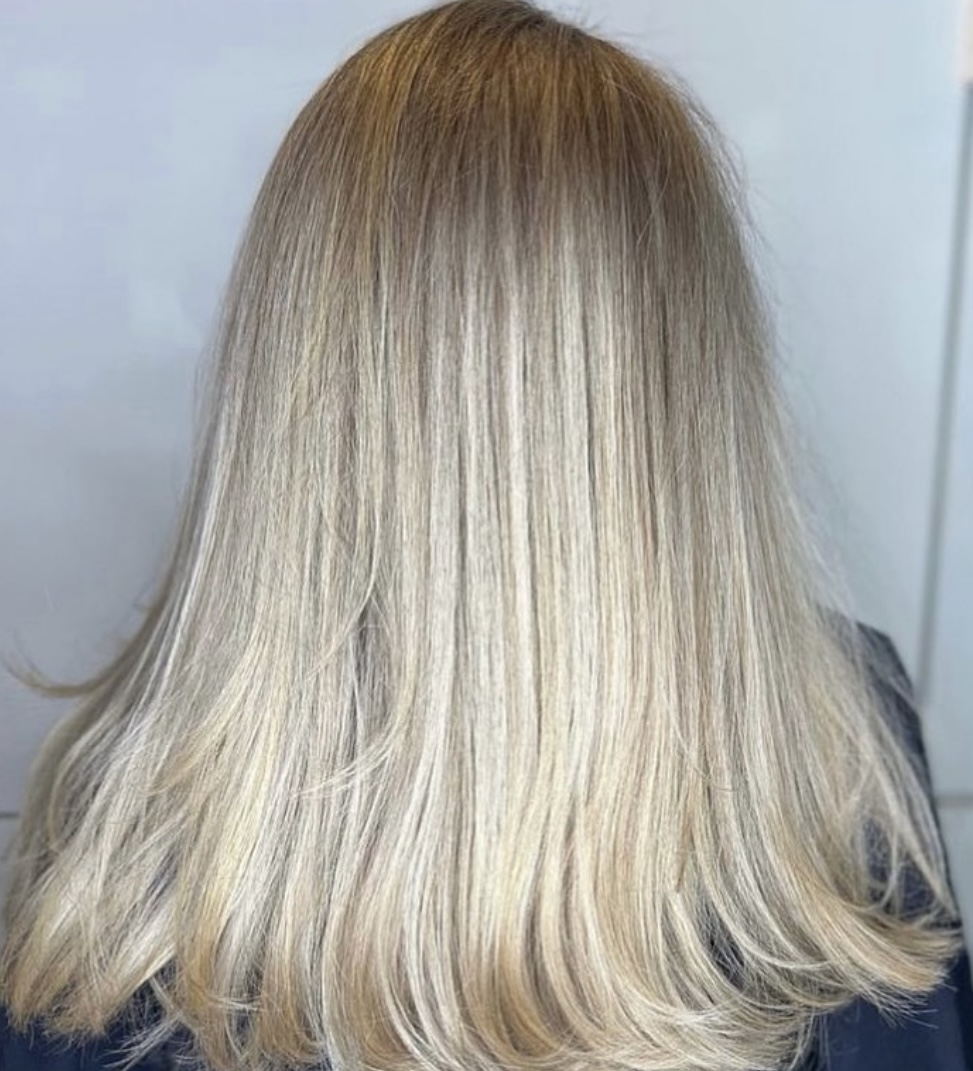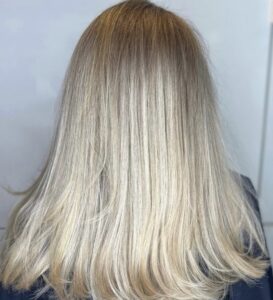 Expertise and experience – Look for stylists specifically trained and skilled in cutting, styling, and treating frizzy, curly hair. They should understand the unique challenges frizzy hair presents.
Services Offered – The salon should provide specialized services like keratin treatments, deep conditioning, and frizz-fighting styling. Make sure they can address your specific hair concerns.
Quality products – Stylists should use and recommend professional-grade products designed for frizzy, curly hair. Quality hair products make a big difference.
Customer service – The salon should provide a relaxing, welcoming environment and attentive customer service. You want to feel comfortable and satisfied.
Reviews – Check online reviews to get honest feedback about people's experiences at the salon. This helps determine quality and expertise.
Tips for Finding the Best Hair Salon for Frizzy Hair
Finding a great Winter Park hair salon that can properly treat and style frizzy hair may take some savvy searching. Here are some useful tips:
Ask friends for recommendations of salons they've had success with for frizzy hair issues.
Look for salons that advertise specializing in curly or frizzy hair care.
Schedule a consultation to discuss your hair goals and concerns before booking an appointment.
Ask about the stylist's specific training and experience with frizzy hair types.
Request to see before and after photos of frizzy hair they've treated.
Look for reviews mentioning success managing frizz or curly hair.
Ensure they offer the specific services and treatments you need, like keratin, deep conditioning, etc.
Ask if they carry professional product lines for frizzy hair.
Consider salons certified in specialized techniques like the Curly Girl Method.
Don't be afraid to ask lots of questions about their experience, approach, and prices.
Look for an enthusiastic, confident response when discussing frizzy hair issues.
Benefits of Professional Frizzy Hair Treatment
Getting your frizzy hair professionally treated and styled provides many benefits:
More Manageable, Frizz-Free Hair
The right frizzy hair treatment can restore smoothness and definition. Your hair will be more manageable without frizz or puffiness. Styling will be easier.
Customized Solutions
A skilled stylist will evaluate your hair in person and customize solutions based on your curl pattern and concerns. One size does not fit all.
Less Damage
Professional treatments and products are formulated to condition and smooth hair while minimizing damage. DIY attempts often do more harm than good.
Longer Lasting Results
In-salon treatments provide more dramatic, longer-lasting frizz and curl reduction than drugstore products. The results are worth the investment.
Healthier Hair
Deep conditioning treatments and keratin strengthen and repair damage from heat styling, sun exposure, and chemical treatments. Your hair will look and feel healthier.
Enhanced Shine
Frizzy hair often lacks shine and luster. Professional treatments add luminous shine for a polished finished look.
Greater Self-Confidence
When your frizzy hair is under control, you'll feel more confident and comfortable in your appearance. Finding the right stylist provides peace of mind.
Why Choose a Salon Specializing in Frizzy Hair?
While many salons offer hair services, not all have specialized expertise in dealing with frizzy and curly hair's unique challenges and needs. Here's why choosing a salon that specializes in frizzy hair can make a big difference for frizzy or unruly hair:
Targeted experience – They understand the science behind smoothing frizzy hair and reducing curl patterns.
Advanced training – Stylists receive focused education on products, tools, and techniques for frizzy hair.
Tailored consultations will examine your hair's texture, growth patterns, problem areas, lifestyle, and goals to create a personalized treatment plan.
Exclusive services – Specialized salons offer services like Brazilian blowouts, keratin smoothing treatments, corrective cuts, and intense conditioning uniquely designed for frizzy issues.
Specialized products – They carry and recommend the best products, like professional-grade shampoos, masks, and styling products containing key ingredients that target frizzy hair's needs.
Proper maintenance – The salon will educate you on properly maintaining your treatment results at home through blow drying, protective styling, and using the right products for a wide variety of hair.
Consistent results – Stylists experienced in treating frizzy hair can repeatedly achieve smooth, sleek, defined results.
What Services Does the Best Winter Park Hair Salon Offer?
The leading hair salons in Winter Park, FL, for addressing frizzy hair will offer a wide array of specialized services, including:
Keratin Treatments
Brazilian Blowout
Keratin Complex Smoothing Therapy
Global Keratin Taming System
Deep Conditioning
Reconstructive treatments
Intensive masques and masks
Olaplex bonding treatments
Corrective Cuts
Strategic cuts tailored to curl pattern
Frizz-fighting layer techniques
Maintaining proper angles
Color Services
Frizz-minimizing color application
Gloss treatments
Balayage and highlighting
Styling
Frizz-taming blowout styles
Thermal straightening
Tools like diffusers for curly hair
Product Recommendations
Shampoos for frizzy hair
Anti-frizz serums and creams
Defining gels and mousses
Scalp Treatments
Purifying scrubs
Stimulating scalp masques
Hair Extensions
Keratin-bonded extensions
Seamless wefts
Clip-ins
Overview of Services by Bonne Vie Hair Salon Winter Park, FL
One hair salon that specializes in frizzy hair management and provides the full range of services is Bonne Vie Hair Salon in Winter Park, Florida. Here is an overview of their top treatments:
Keratin Treatment for Frizzy Hair
Bonne Vie Hair Salon offers leading keratin smoothing systems like the Brazilian Blowout, Keratin Complex, and Marula Smoothing System to relax curls, boost smoothness, and reduce frizz for up to 3 months. This salon is an authorized provider of these branded keratin treatments.
Cutting and Styling Services for Curly Hair
Their stylists are experts at cutting and styling techniques that enhance natural curls and eliminate frizz, like the DevaCurl Method. Services include corrective cuts, precision layering, curl-by-curl styling, and frizz-reduction blowouts.
Recommended Hair Treatments for Frizzy Hair
Bonne Vie's deep conditioning treatments provide intense hydration, like the Olaplex No. 3 Repairing Treatment, Biolage Hydratherapie, and Neuma NeuMoisture. These reconstructive hair masques restore manageability to the most frizzy, unruly hair.
Introduction to the Brazilian Blowout Treatment
The Brazilian Blowout is Bonne Vie's signature frizzy hair smoothing service. This customized treatment smooths, strengthens, hydrates, and repairs hair. A specialized anti-frizz serum is applied, followed by a flat iron blowout to achieve soft, frizz-free results lasting 10-12 weeks. It reduces style time, reduces heat damage, and enables hair to hold curls in humidity. We recommend you arrive for your appointment or book it online for frizz-free hair. We will help you achieve your desired results from this special treatment.
What Makes Bonne Vie Hair Salon the Best Choice for Frizzy Hair Treatment in Winter Park?
Bonne Vie Hair Salon is widely considered the top salon in Winter Park for transforming frizzy, curly hair. Here's what sets them apart:
The Expertise of the Salon's Stylists
Bonne Vie's hair stylists have advanced training in cutting, coloring, and styling frizzy and curly hair to provide you with excellent services. They understand how to assess curl patterns, growth direction, and problem areas to determine the ideal individually customized services and products. Make an appointment today for frizz free exceptional service and softness to your hair.
Exceptional Customer Service and Client Satisfaction
This salon provides an upscale yet comfortable environment and stellar customer service. Clients appreciate the attentive consultations to address their hair challenges and goals. Many come for years and refer friends and family.
Use of High-Quality Hair Products
Bonne Vie uses and retails top professional brands of shampoos, masques, and styling products like Moroccanoil, Oribe, R+Co, and Davines, designed specifically for frizzy and curly hair types.
Personalized Consultations for Frizzy Hair Concerns
Before any service, their stylists provide complimentary in-depth consultations to analyze each client's hair, listen to their frustrations, and recommend customized solutions.
The Salon's Reputation and Positive Reviews
Bonne Vie Hair Salon earns rave reviews for its frizzy hair expertise. Clients highly recommend the salon for successfully taming and naturally styling curly and frizzy hair.
How to Properly Care for Frizzy Hair After Treatment
Getting your frizzy hair professionally treated is a smart investment, but you'll need to properly care for it at home to maintain results. Here are some essential tips:
Use the post-treatment products recommended by your stylist. They will suggest the right shampoos, conditioners, masks, anti-frizz serums, etc., based on your hair's needs.
Shampoo less frequently, only 1-2 times weekly, to retain moisture and smoothness. Condition regularly.
Always apply styling products to soaking wet hair when frizz is most easily controlled.
Blot hair gently with a cotton t-shirt or microfiber towel to prevent frizz after washing. Avoid harsh rubbing.
Let hair air dry, or use a low-speed diffuser and heat to enhance the natural curl shape and minimize frizz.
Sleep on a satin pillowcase to reduce friction and keep treated hair straightened and smoothed overnight.
Schedule a trim every eight weeks to remove any split ends that can cause frizz and unruly texture.
Protect hair from sun exposure, chlorine, and salt water, which can dry out hair and increase frizz.
Tips for Maintaining and Prolonging the Effects of Keratin Treatment
Keratin treatments offer dramatic frizz smoothing and last 2-3 months. Here are pro tips for making the results last:
Wait at least three days before washing hair after initial keratin treatment.
Use a sulfate-free, sodium chloride-free shampoo, and conditioner recommended by your stylist.
When washing, gently scrub the scalp only and avoid friction on the length of hair strands.
Apply a nourishing keratin-infused mask weekly.
Use a heat protectant before hot tools and minimize use to once a week or less.
Sleep in a loose braid or ponytail to prevent friction during the night.
Schedule a keratin maintenance service every 12 weeks to refresh results.
Recommended Products for Managing Frizzy Hair
Using salon-quality hair products is a must for controlling frizz between treatments. These pro-approved products can make a big difference:
Shampoos
Moroccanoil Hydrating Shampoo – gently cleanses while boosting moisture
Ouidad Curl Quencher® Moisturizing Shampoo – hydrates tight curls.
R+Co DALLAS Thickening Shampoo – lightly weighting formula enhances volume.
Conditioners
DevaCurl One Condition Delight – lightweight hydration
Briogeo, Don't Despair, Repair! – Deep conditioning mask strengthens strands
Olaplex No.5 Bond Maintenance Conditioner – rebuilds bonds to restore frizzy hair
Styling Products
Moroccanoil Curl Defining Cream – defines and controls curls.
Ouai Frizz Foam – tames frizz and flyaways on curly or straight hair
R+Co High Dive Moisture + Shine Crème – long-lasting frizz protection
IGK Good Behavior Spirulina Protein Smoothing Spray – vegan formula blocks humidity
Styling Techniques for Frizzy Hair
How you style your hair makes a big difference. Use these pro styling techniques:
Apply anti-frizz serum or cream to wet hair before heat styling.
Rough, dry hair with a low-speed diffuser attachment and medium heat to avoid frizz.
Wrap sections of hair around a curling wand to define curls and waves without frizz. Leave out the ends.
When straightening, use the lowest heat setting and enhance shine with a smoothing balm.
Set hair in velcro or silk rollers for frizz-free waves and curls.
Smooth flyaways and baby hairs with a finishing serum rubbed between palms then patted onto the hair's surface.
How to Protect Frizzy Hair from Humidity
Humidity is the enemy of smooth, frizz-free hair. Try these pro tips:
Apply an anti-humidity spray like Color Wow Dream Coat Supernatural Spray when hair is damp before going outside. Reapply after swimming or perspiring heavily.
Carry a mini hairbrush in your bag for midday touch-ups to smooth frizz on the go.
Keep hair in a protective style like a low bun or braid when in very humid conditions.
Mist hair with shine spray seals the cuticle, creating a protective barrier against moisture.
Always carry a compact umbrella for rainy days. Let hair dry completely before going outside.
Sleep with a dehumidifier on in your bedroom to draw moisture from the air at night.
The Importance of Trims for Frizzy Hair
Regular trims are essential for keeping frizzy hair well-maintained between treatments. Here's why:
Trims remove split ends and damage that cause strands to fray and frizz. Leaving split ends untrimmed can allow damage to travel up the hair shaft.
Blunt ends reflect light better for enhanced shine rather than ends thinned out by splits.
Removing just 1⁄4 to 1⁄2 inch every eight weeks ensures your stylist maintains the ideal angles and layering in your cut as your hair grows.
A fresh cut helps frizzy hair fall into a natural growth pattern for smoother texture and curl definition.
Cuts allow your stylist to assess your hair's condition, adjust your personalized treatment plan, and recommend the right products.
Final Thoughts: Why Bonne Vie Hair Salon Winter Park Can Be the Best Choice
In summary, finding a top-rated professional hair salon like Bonne Vie Hair Salon that specializes in effectively treating unmanageable, frizzy hair can truly transform your hair's texture and appearance. Investing in their customized solutions and in-salon treatments provides the key to achieving your healthiest, smoothest, frizz-free hair with brilliant shine and definition. By combining their expert services with the right at-home care and quality products, you'll love the look, feel, and ease of styling your hair. It's worth consulting the professional experts at Bonne Vie Hair Salon for all your frizzy hair frustrations and goals.