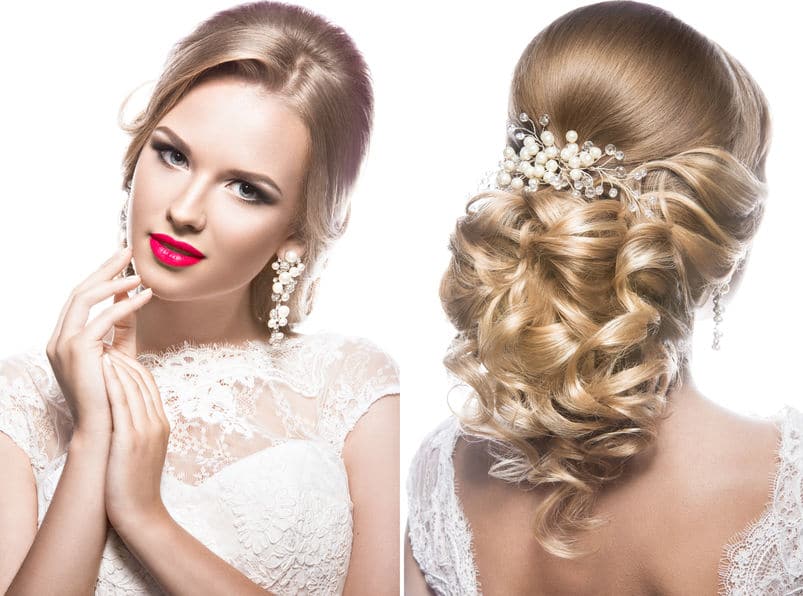 Bride Hairstyle at Orlando Hair Salon
Bride Hairstyle at Orlando Hair Salon
There are many hair salons, but you definitely want to pick the top one, especially for your special wedding day. After finalizing your wedding plans and a wedding dress, you should start planning your bride's hairstyle.
When choosing a bridal hairstyle, you need to have the right bridal hairstyle service and Bonne Vie hair salon provides top quality services.
We are one of the top hair salons in Orlando. We help you to give the perfect look you want on your wedding day.
If you have no idea how to choose your wedding day hairstyle, our team will help. Here is a small guide on how to choose the right wedding hairstyle.
• If you have a strapless dress with a low back, an updo will be great. However, be sure about the style of your dress and what will make you feel the most comfortable and confident.
• While picking a hairstyle for your wedding, choosing something that suits your personal style. Never experiment with new looks at your wedding. Make sure to pick a hairstyle that feels right for you.
• If you are a simple girl, loose braids may be your perfect choice. If you are on the side of elegance, a sleek updo will match your style. View more bridal hairstyles ideas.
Our services in Orlando are here to create the perfect look for you. For more details, please visit www.bonneviesalon.com.