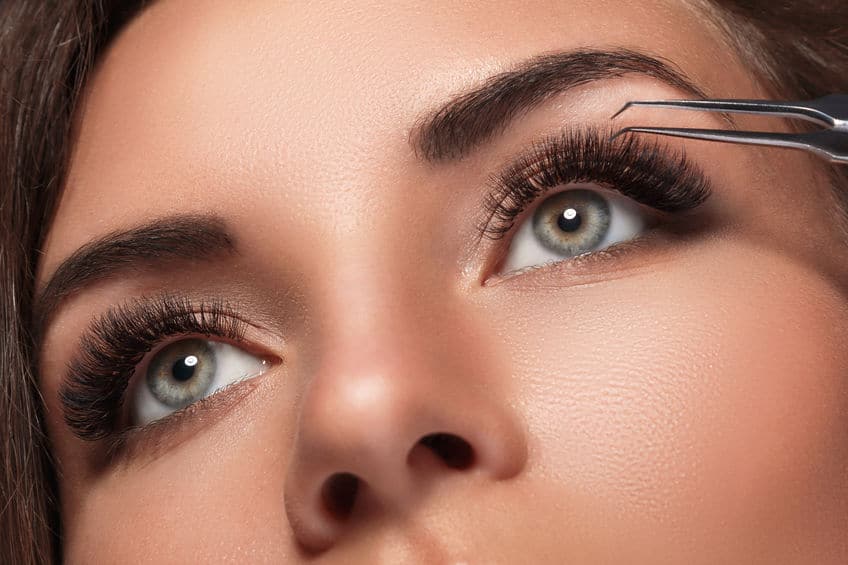 Eyelash extensions
Eyelash extensions in Winter Park
Are you looking to get eyelash extensions in Winter Park? Bonne Vie Salon offers the application of high-quality eyelash extensions in Winter Park. We have professional stylists who have completed an extensive training program to help become certified in eyelash application.
Present your best version to the world:
Wake up with flawless eyelashes every day. What is on your schedule today? An anniversary dinner or drinks with your best friends? Whatever you have to do, with our eyelash extensions you can face the day with full confidence. Get a complete set of custom-made eyelash extensions in Winter Park from Bonne Vie Hair Salon.
We create beautiful, full, and long lashes,  and we infuse confidence into every look with these eyelashes. Our salon is the best place for lashes as we'll help to accentuate your natural beauty. You will feel as if you can take on the world by yourself.
The material of the eyelash extensions:
These eyelashes are not cheap, drugstore lash. We guarantee you that our lashes are 100% safe and lush. They are made up of high-quality synthetic material, and to ensure that you get a beautiful, long-lasting curl, the eyelashes are made to undergo a double heat-roll procedure.
Now you don't have to fuss over lash strips. Forget about using magnets to sandwich your lashes and say no to struggling with sticking on lashes with glue. Why go through so much trouble when you can wear lashes every day with a long-lasting solution.
Custom lash looks for all clients:
You are beautiful and unique. That is why our stylists will sit down with you at every appointment to help you design a customized pair of lashes that will accentuate your beauty. Everyone does not want a bold look. Some people want to go for something natural. Either way, our stylists will collaborate with you to decide on a stunning design for your custom eyelashes. All of this happens during lash consultation.
With our stylists, you can get a 100% unique custom design for your lashes. You can go for the classic and more natural look. You can even select a fuller look with more volume. At Bonne Vie Salon, you'll have many options to explore. There are thousands of customizable loos for all types of face shapes and eyes.
How we apply the eyelashes:
During the eyelash service, our eyelash specialists use an approved premium adhesive to attach the lash extensions to your natural eyelashes. For every client, we are committed to protecting the integrity of their natural eyelashes. No matter what, we will not damage your natural lashes. All we do is make design decisions that will strengthen and preserve your natural eyelashes.
At Bonne Vie salon, we prioritize professional, safe, and premium service with long-lasting results. We only use exceptional products on your clients and provide you with top-notch service so that you can lie down and relax. After a while, you'll be able to face everyone with heightened confidence.
When you visit our salon for eyelash extensions in Winter Park, you will be able to trade in your makeup routine early in the morning with things that you enjoy, like coffee or sleep! You don't have to spend any more time fixing eyelashes with an adhesive. With only two trips to our salon, you'll be ready to keep your eyes bright.
We will transform your look completely, and when you head out of our salon, you'll be completely satisfied. Book an appointment now and schedule some "me time" at Bonne Vie salon. Walk with a stunning pair of eyelash extensions in Winter Park.