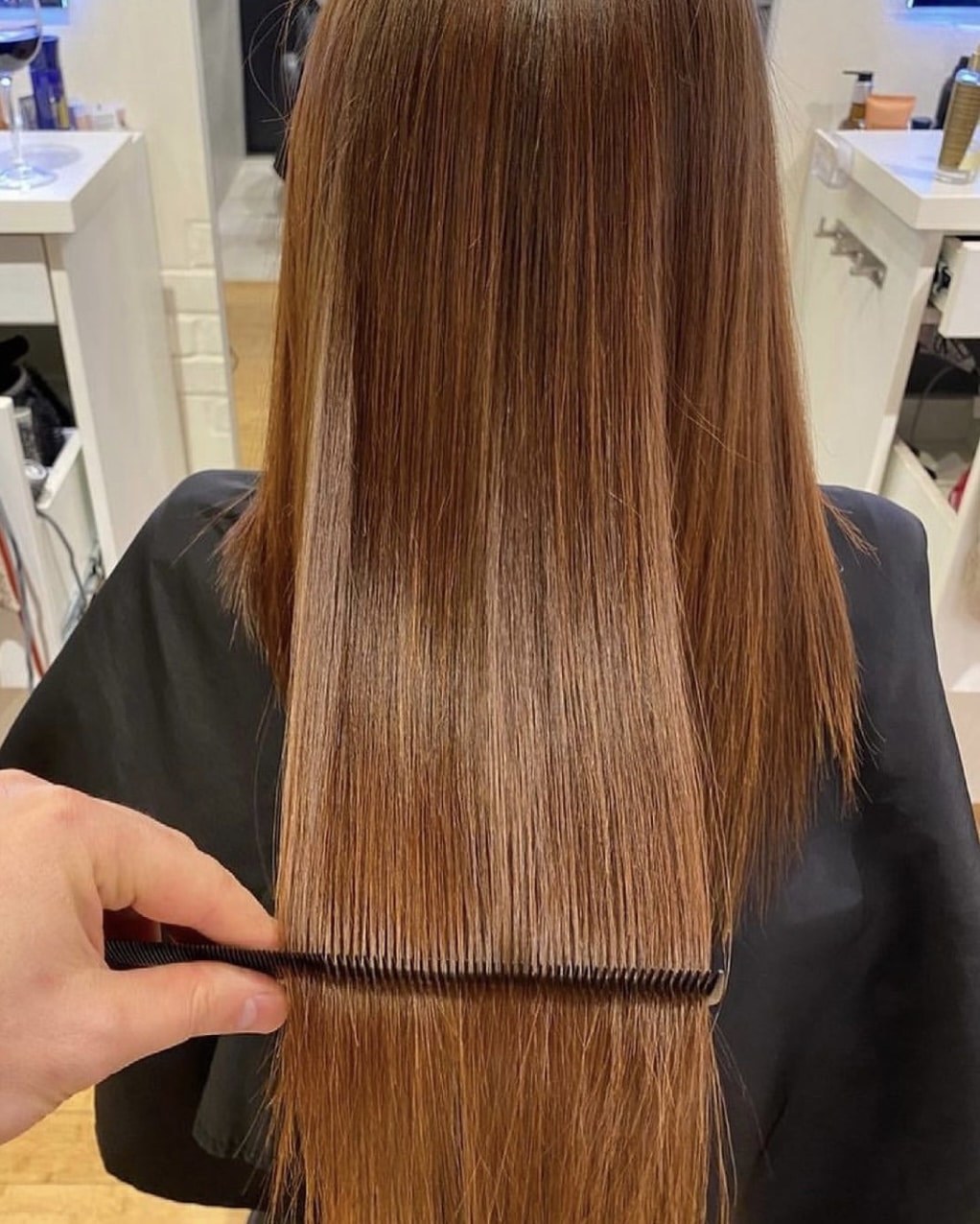 Hair Botox
Hair Botox Salon Winter Park
Long, lustrous hair is a mark of a woman's beauty and attractiveness. Some women are born with naturally beautiful and healthy hair, while others undergo numerous procedures to get their desired look. Botox is one of the most popular procedures for reviving your hair. You can get this done from a hair botox salon in winter park. This method of developing healthy hair is not the same as Botox injections. Let's find out what hair Botox is and how it works.
What Is Hair Botox In Winter Park, And How Does It Work? 
Hair Botox is a one-of-a-kind anti-aging hair solution that straightens hair and revives dead hair. With the active natural elements in the composition, you can achieve long, vibrant, and healthy hair. Keep in mind that a top-notch hair botox salon in Winter Park does not use botulinum toxin in the hair Botox procedure.
The lack of beneficial antioxidants, vitamins, and minerals in the scalp causes hair to lose its natural shine as it ages. With this formula, you can get these essential nutrients, acids, and antioxidants. This protein-rich conditioning treatment differs from Keratin in that it does not contain formaldehyde or other potentially harmful chemicals.
The results of hair Botox are similar to those from a keratin treatment but without the formaldehyde. Keratin treatments coat your hair shaft. On the other hand, air Botox refers to a deep conditioning treatment. It penetrates the cuticles of your hair and makes them stronger, sleeker, and shinier. It will tame and soften your curls and make them manageable. 
Get The Treatment From A Hair Botox Salon In Winter Park
We ensure Safety Without Any Health Risks
Botox for hair preserves dry hair. It also helps to save hair that is prone to split ends and frizz. Hair Botox nurtures and restores the natural attractiveness of the hair. It contains healthy, natural chemicals that fill up holes in hair fibers and strengthen them. Hair Botox treatment helps to restore volume and revitalize damaged hair. Hair Botox treatment performs in the same way as other hair treatments in any hair Botox salon in Winter Park. The active ingredients inside Botox include glyoxylic acid, vitamin E, argan oil, amino acids, vitamin B5, coconut oil, and collagen complex.
Because no toxins or chemicals get utilized in the procedure, hair Botox treatments are safe. Hair Botox will not harm or weaken your hair. Hair Botox treatment also poses no health dangers because it contains no parabens.
Get Your Hair Botox Treatment from a Professional Salon-Like Bonne Vie
Hair botox is a highly specialized procedure that isn't always available in every location. Hair botox is more likely to be found in a high-end professional salon or a media spa. The main reason for this is that hair botox vial is only available through specialized distribution channels. So your local salon is unlikely to have this treatment available in their services.
Botox for hair is an effective and safe treatment that is becoming popular day by day. You shouldn't apply the treatment yourself. Visit Bonne Vie Hair salon to get the best services. We guarantee you satisfaction and peace of mind. We are specialized in hair Botox treatments and have experts to complete the procedure for you. Quickly schedule an appointment with us if you need a high-quality hair Botox treatment in Winter Park.