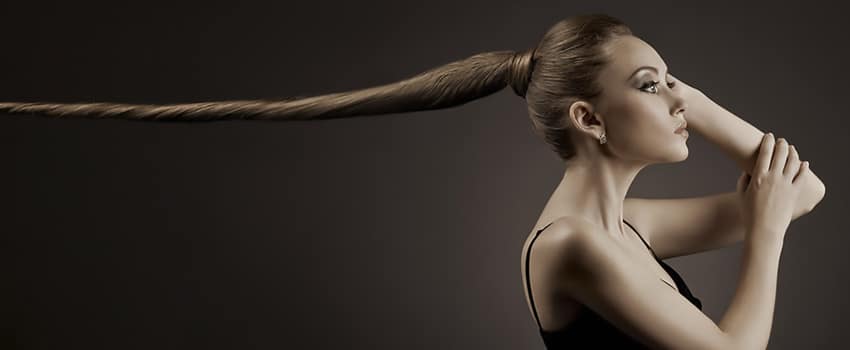 Get the Celebrity Hair Extensions Look in Orlando at Bonne Vie Salon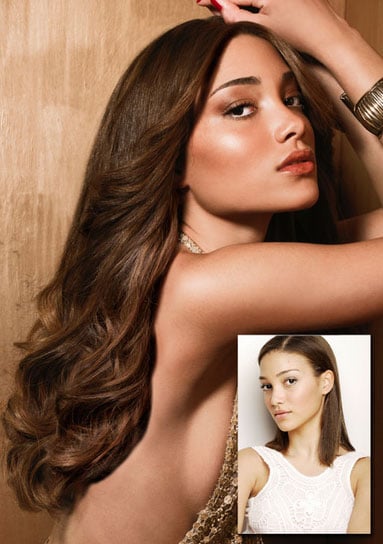 The hottest celebrities often go from having cute and stylish short hair one day to having long luxurious locks the next. This is done through the magical wonders of hair extensions. We all want the hair we see on the red carpet or in magazines and why not? Many of the biggest names get help from hair extensions and so can you. Bonne Vie is the leading hair extension salon in the Orlando, FL area. Before we reveal everything we have to offer, we're going to give you some basic information about hair extensions and clear up some myths during the process.
Hair Extensions Lengthen Short Hair and Thicken Flat, Lackluster Hair in Orlando
Hair extensions not only add length, but also volume density for fine, limp, or thinning hair and you can get hair extensions with as little as three inches of hair. Extensions can be glued, braided, woven, fused, or clipped onto your natural hair. We will discuss the methods we use later in this article. You can spice things up and add highlights or different colors to your hair with extensions. Lastly, the process of getting extensions is painless. All in all, they are a great way to transform short, flat, monotone colored, or thinning hair into a luxurious mane of beauty.
Women with short hair who long for a perfect wedding day hairstyle or wedding hairstyle that involves an up-do can also achieve the stunning thickness, color, and look no matter what your hair length currently is! You are no longer bound on your wedding day by the length, thickness, or color of your current hair to have the perfect wedding hairstyle.  Your options for wedding hairstyles are endless at Bonne Vie Salon thanks to our hair extensions specifically made for wedding days!
Bonne Vie Salon Natural Looking Hair Extensions are of the Highest Human Hair Quality and Non-Damaging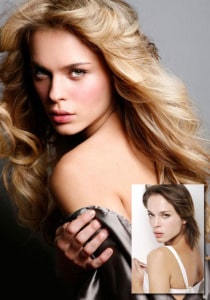 Over the years, hair extensions have gotten the reputation of being high maintenance, damaging, and luxury best left to those who walk the red carpet. We're here to tell you that's not the case. Our high quality, human hair extensions look natural, are low maintenance, and don't damage your hair. Your friends and family won't be able to tell that you even have hair extensions.
Bonne Vie Salon Offers Low Maintenance that is Safer than Coloring Your Hair!
Getting hair extensions put in and taken out is easy, often lasting one and a half to two hours tops. After applying, they usually last eight to ten weeks and can be reapplied or changed out in one smooth and efficient process. They're easy to care for. You can wash, blow-dry, flat iron, curl, scrunch, and braid them just as you would with your natural hair. Lastly, they don't cause damage. In fact, when done right, hair extensions do less damage to your hair than coloring. Our expert staff is highly trained to give you the hair you've always wanted.
Hair Extension Brands from So Cap, Brijon and Hair Dreams and Color Options from Sweet to Wild
At Bonne Vie salon we offer Cap Extensions, Hair Dreams, Great Lengths, and Tape Hair Extensions by Brijon. Hair Dreams and more. Cap extensions are fusion extensions that use special hot and cold fusion machines to bind to your hair. They are one hundred percent natural and come in eighty-one colors varying in texture and length. They are pre-bonded for easy application. Tape Brijon and Great Lengths are loved for their speedy application process.
At Bonne Vie salon we use only the highest quality hair extensions. Get the look you always wanted, give your current look a lift, or just add more density to your hair. Our highly trained staff will take the time and care you deserve so you can have the look you've always wanted.
Before and After Pictures of Hair Extensions
Call us now at 407-875-2525 for a free hair extension consultation today at Bonne Vie Salon in Winter Park!