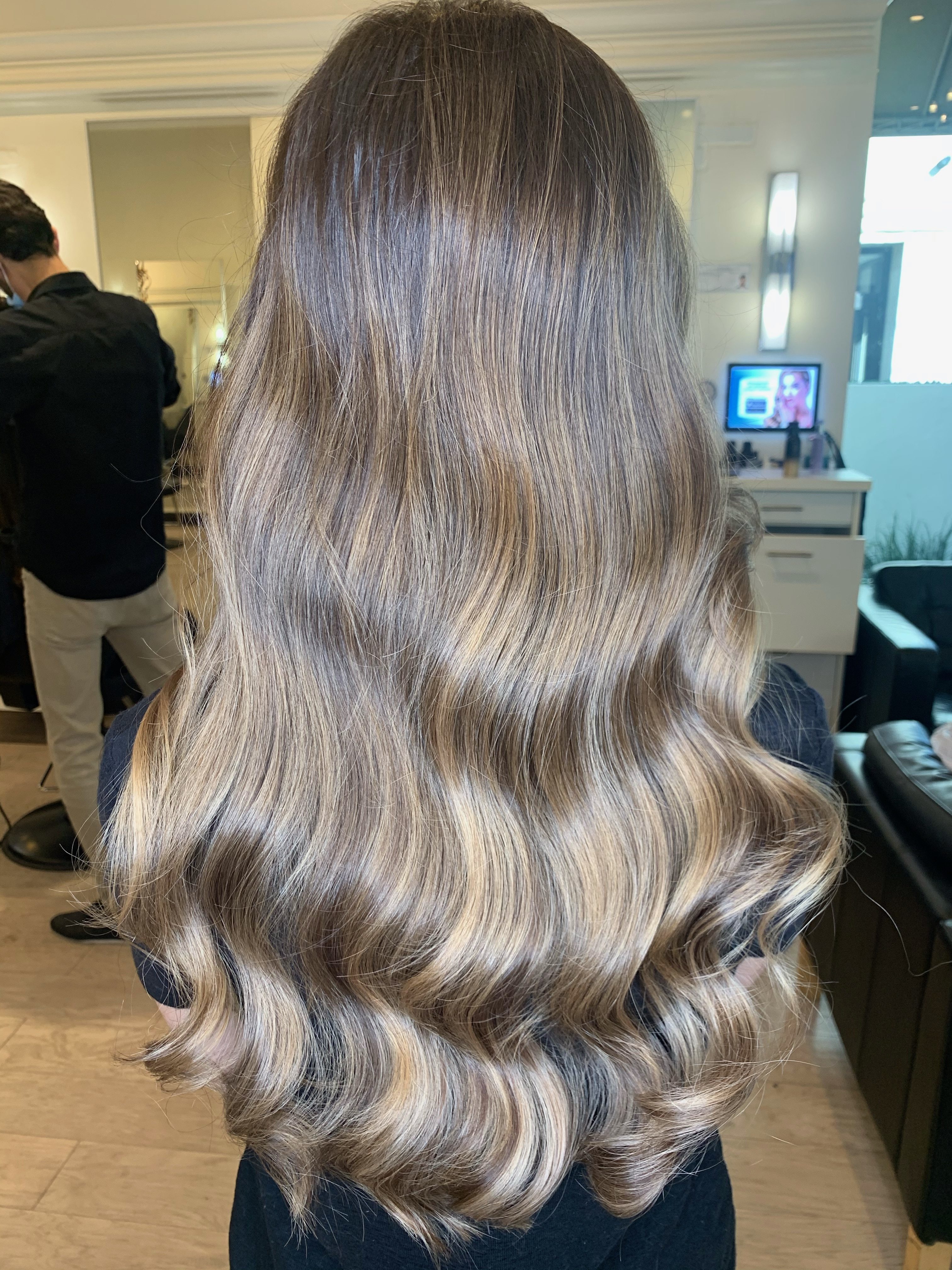 Hair Extensions
Get stunning transformations with hair extensions winter park for curly, ethnic, and straight hair at Bonne Vie salon. With many types of hair extensions, find the right one for yourself.
Hair extensions are much more than a fashion accessory. Besides making you look like a star, hair extensions winter park also adds a slight color change, beautiful length, increased thickness, and highlights. Even your thin hair will start looking gorgeous. To choose which extensions will suit your hair the best, you need to know their types.
Let's take a look at a few popular hair extensions:
Hand Tied Hair Extensions:
In many salons in Winter Park, you'll find hairstylists certified in "Hand Tied" extensions. These hair extensions are the perfect way to increase the volume and length without compromising even slightly on the integrity of your original hair. The wefts of this extension are so thin that they are almost invisible. There are only a few bonding points available, so you wouldn't have to worry about the hair extensions peeking through or looking unnatural.
-If you use them with proper care, they'll last for over nine months.
-You can wash them just like your normal hair.
-It adds volume to your hair.
-It appears to be almost invisible in a ponytail or bun.
-The application time is 3 ½ hours.
-They are durable and stay in place.
Fusion Hair Extensions:
This hair extension has won multiple awards as it offers unsurpassed quality and styling versatility. The hairstylists only use their hands to apply them. They take quarter-inch sections with cold fusion extensions and apply with a keratin bond. With this fusion, you'll get the most long-lasting and natural look.
If used and applied with excellent products, the extensions will last for about six months.
You can wash and treat them just like your normal hair.
You have a variety of 68 colors and six lengths.
It's not visible in a ponytail or bun
The application time is 5 hours, depending upon the keratin bonds.
Give a lasting length, volume, and satisfaction.
Tape-in hair extensions:
These hair extensions Winter Park are applied in 1 to 1.5-inch sections to your original hair. That allows comfortable and flat attachment and equal weight distribution. Many leading brands are supplying these hair extensions. You'll have to get a touch-up every two months. That makes these extensions reusable at least Three times. They provide you with longevity and top value.
You'll need touch-ups almost every 6 to 8 weeks.
The application is simple as well as fast.
It's the most inexpensive method available
The application time is 2 hours. It also depends on the desired look.
These extensions provide a less permanent, simple solution.
They are safe, and they blend in naturally with the texture and color of your hair.
They make your hair look flawless.
Clip-In Hair Extensions
Clip-in hair extensions Winter Park usually comes in one long strand of a contoured piece. Its cut to create many layers, add volume and length. You can wear these extensions throughout the day, and they are the least permanent ones on the market. Moreover, you can easily take them off while going to sleep and they are reusable.
You can reuse these hair extensions for years.
They are not permanent.
The application is quite simple, and it only takes 1 hour. It also depends on the number of sections.
These hair extensions only require minimal ongoing maintenance. That makes it perfect for those who love trying and testing new things.
If you're looking for the best hair salon in Winter Park that offers hair extension services, the Bonne Vie salon is the perfect option for you. They offer a wide range of luxury hair extensions and have a highly trained staff in the latest trends and techniques. They will give you the most flawless hair look.