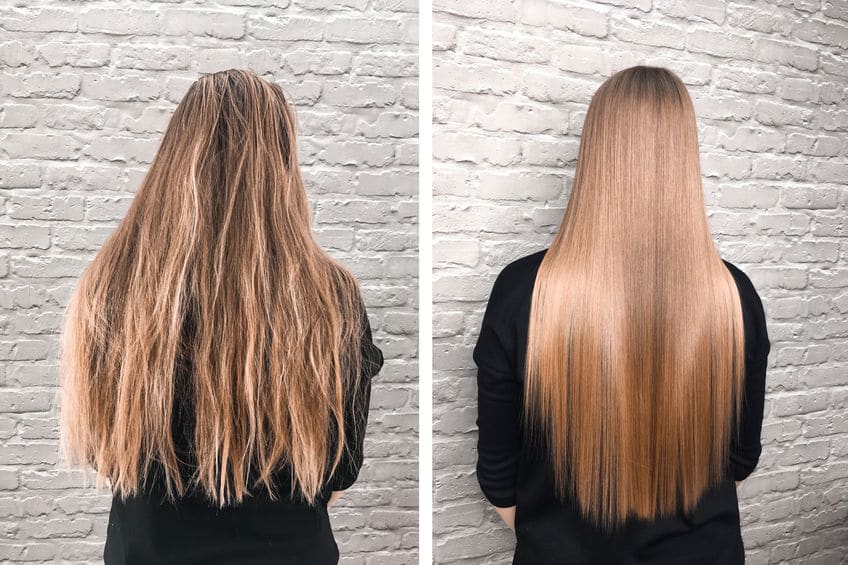 Japanese Hair Straightening
Japanese hair straightening in Orlando
The Japanese hair straightening service in Orlando has the expertise to transform curly hair into perfect straight hair. Japanese hair straightening, unlike the Keratin hair straightening, permanently restructures the hair. Women who straighten their hair at this Orlando salon find their hair smooth and appear silky.
Customers of this salon will have a detailed consultation prior to the straightening service. Also, by scheduling the treatment in advance, they feel the process is hassle-free and comfortable.
The highly experienced professional hairstylists of this salon use very special products to break the bonds and get rid of the curls.
On completion of the process, the hairstylist gives a set of instructions to the customer for post-treatment care. After-care is essential to prevent reversal to curly state, frizzing, and kinking.
Hair Products made in Japan
The hairstylist applies heat during the straightening process to ensure long-lasting results. The customer may need a touch-up every six months or once in a year. The frequency of touch-up depends on hair growth, curl density, and hair type. The salon prescribes specific after-care products. The after-care products are exclusively for women who straightened their hair in the Japanese way.
The salon offers highlight service also to customers who need custom hair treatment to straighten their hair. After thermal straightening, customers can opt for coloring also. The salon uses the most advanced techniques that help preserve hair and make hair healthier. The salon has a team of highly skilled stylists. They are Japanese trained as well as certified. The stylists use products made in Japan. The salon assures the customers will have a healthy shine to the hair after the hair-straightening process.
No chemical ingredients
Japanese hair strengthening salon in Orlando uses specially formulated hair relaxers. This hair relaxer is different from the traditional products to straighten frizzy hair. The solution is free of chemical ingredients. This is a gentle hair relaxer and protects the hair from the heat during the thermal process. The salon also uses supporting products to make the hair shine after the straightening process. The straightening process makes the hair completely free of frizziness. Also, the thermal process improves hair texture. The Japanese process helps reshape the bonds and close the cuticles. Finally, it provides a smoother surface. The hair will be no more vulnerable to external elements. Learn more about Japanese hair straightening 
Suits all hair types
Japanese hair straightening service in Orlando assures healthier, smoother, and shinier hair. The results are relatively permanent. The salon ensures hair protection during and after the thermal process. The hair appears sleeker as a result of the anti-frizz treatment. Customers can contact the salon for more information on the process as well as products. The process suits most hair types. The process transforms thick, frizzy, and wavy hair into shining, smooth, and manageable hair.