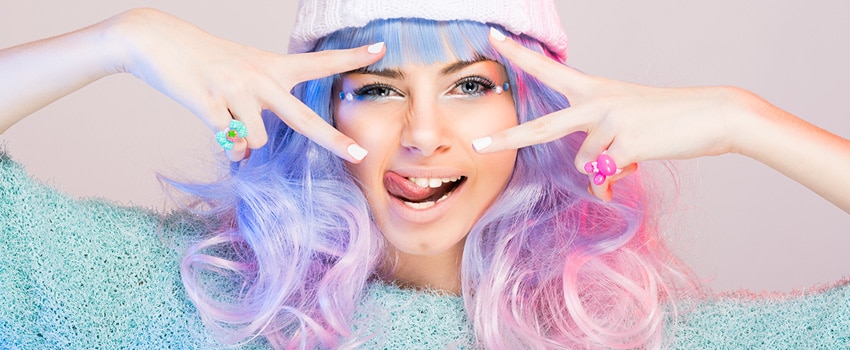 Vivid Colors
Create vivid colors at a hair salon
True beauty comes from within and it's usually – wild. We see a beauty in you so vivid and we know a way to bring that to life in a big, bold way. At Bonne Vie Salon we know that inside all of us is an 'inner vivid' just waiting to come out. We want to help celebrate your inner beauty so the world can see how bright you can really shine.
Bonne Vie is here for you and always ready to help you look your best! We know it can be daunting to discover which look is best for you. At Bonne Vie Salon we've discovered a couple of great options for you to try.
Bouncing around in a world so full of color, many vibrant greens, blues, reds and every color in between, of course, we want your hair to be a part of it! As one of the world's leading salons, Bonne Vie is home to many great colorists/artists who are 100% invested in their love of color and ability to bring your hair to life.
Tasked with creating a look that represents your inner beauty, our experienced artists put their faith in Pravanna Vivid Colors product. Pravanna's Vivid color is the longest lasting and most vivid color treatment available. Depending on your original color, our stylists may need to lighten your hair for the best results. Once this is done, we get your shine on!
Whether you're looking for full color or just want to add a few splashes here and there, Pravanna Vivid Color is where it's at for hot color. Every now and then life comes-a-knockin' and it doesn't make sense to hide from it – grab it by the lapels and shout "YES! I'm in!" We find this spirit in the vibrant color of Pravanna's product. Our experienced color- artists bring a well of invigorating creativity to each of our clients. Sincerely from Bonne Vie Salon – we are looking forward to showing off your inner, vivid and beauty!