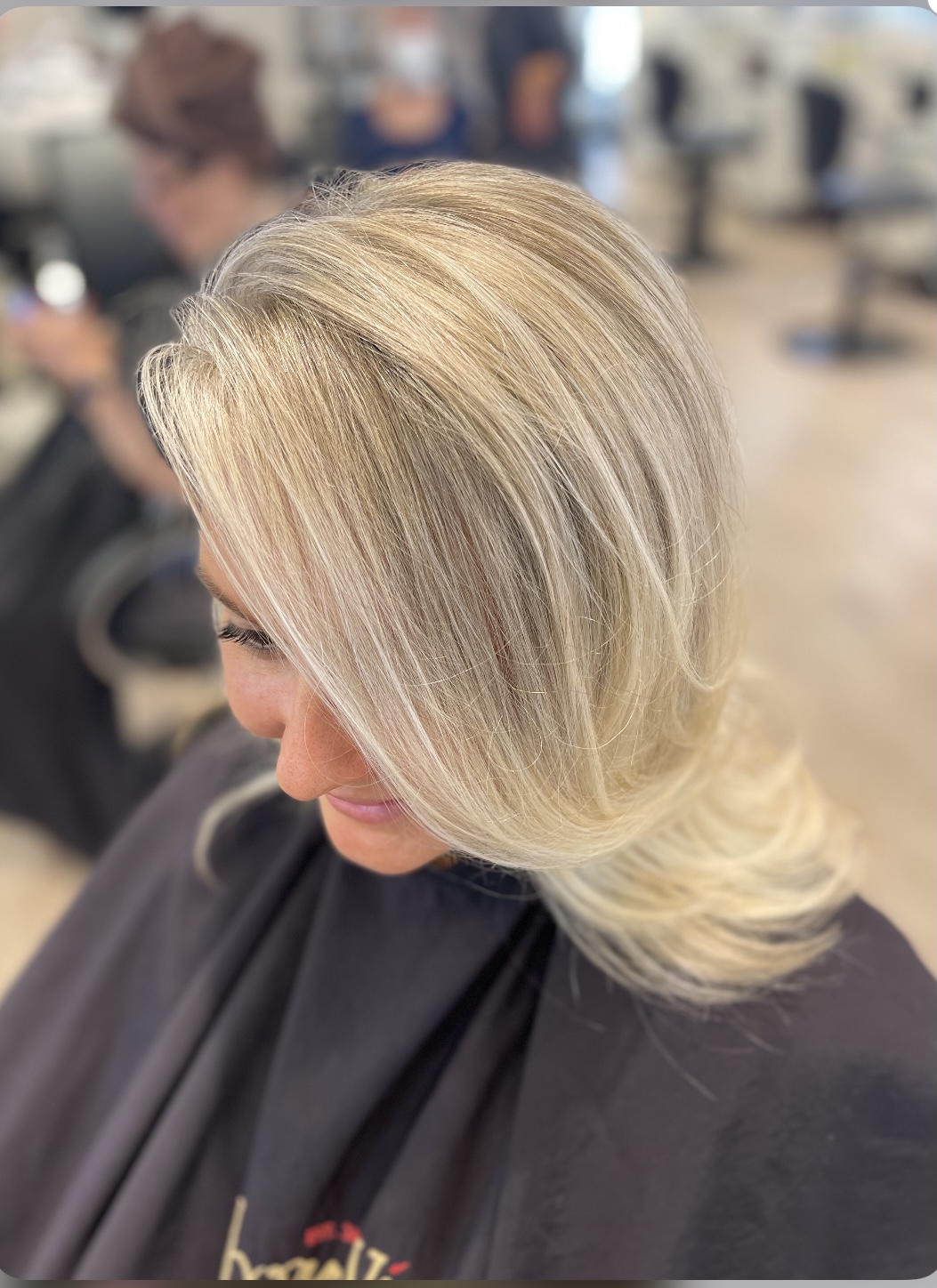 What is Air Touch Balayage?
What is air touch balayage, and how does it work?
Are you looking for the exceptional, highly vibrant, and fresh color to inject life into dull locks? What about air touch balayage? Since balayage has been there for quite a while now, there is now the new and improved method of hair dying to achieve eye-grabbing blended locks that will leave you astonished!
This technique included air and the conventional teasing method combined with backcombing to achieve a flawless blend of color. To achieve them, hair is parted into two sections and highlighted in clear film, quite different from traditional techniques used to create balayage. Once the first half process is done, then further work is done in a more diagonal function.
The biggest difference between typical balayage and air touch is that it allows air to complete the weaving, while in the old method, weaves were created into sections of hair to achieve fine highlights.
Bonne Vie Is Professional in Air Touch Technique
Our talented and trained stylists will part hair into multiple sections. A top-notch quality hair dryer applies to your hair to push out all your baby hairs, allowing longer strands for highlights. It will result in a heavier and healthier look. The thinner pieces will be left outside the foil, so there will be no damage to already sensitive and fragile strands.
Why Choose This Method?
If you need a much safer and long-lasting alternative to the original balayage method of hair highlighting, then here are a few reasons why you choose this method!
Safer Option: 
Unlike other conventional retouch methods, which always result in extreme damage and breakage of natural locks, air touch balayage method is safe with less damage.
Time Effective: 
This method doesn't cover all the strands but the longer ones and usually takes 45 minutes to complete the overall process. It makes your hair look more promising and elegant than before.
Blends with Natural Hair:
Although this method may not provide long-lasting results, it's the fastest and safest one. With it, the strands look more natural, a perfect blend with natural hair.
Easier to Touch Up: 
Everyone got baby, thinner hair no matters what. If you want to achieve the best results, this technique is quite workable. It's easier to touch up your hair every time, making it a little messier method than others.
The brightness of your Desire: 
Every method fails in front of air touch when it comes to particular brightness or hue. You can discuss with your hairstylists how light or dark highlights you need. If you want to get darker results, your stylist will push more hair out at the root, making fewer strands dyed in the foil.
Bonne Vie is offering more reliable, and result-driven air touch balayage services for its customers. So wait no more, and get in touch with us for excellent quality results!