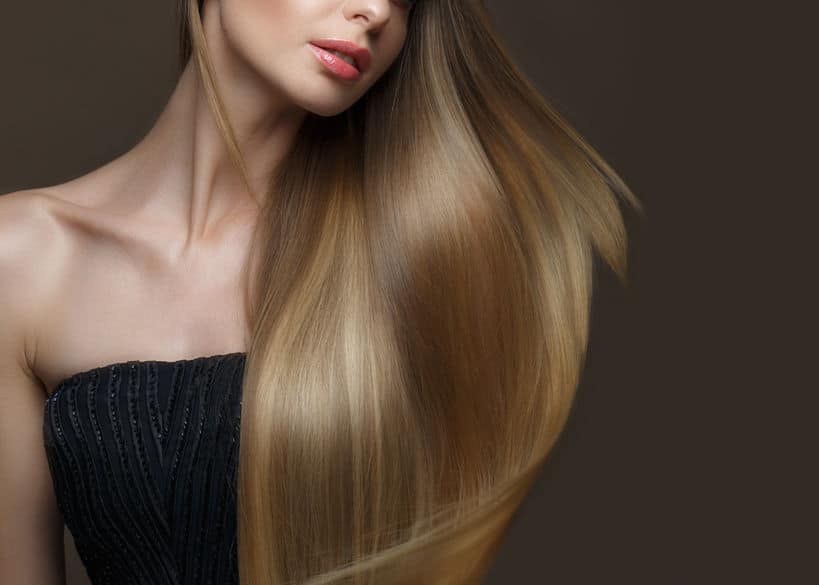 What is Hair Botox?
Hair botox defines as a cosmetic treatment and helps to enhance your hair's strength and natural appearance.
Hair Botox works just like skin Botox; it makes your hair super smooth and full. The aim of it to remove frizz from hair, making hair frizz-free and shiny. This treatment gives your hair deep conditioning. If you have dehydrated hair or have split ends and dealing with fizziness, then this treatment could be a lifesaver for you! It contains nourishing proteins, vitamins, antioxidants, and various other hair-healthy ingredients that help getting natural hair fibers back and restore your hair's natural beauty.
With that, hair botox gives additional volume to hair and rejuvenates damaged hair strands. It has been advertised for use in making your hair more beautiful and natural. There are two types of botox treatments available:
The first is Botox for hair, which doesn't contain boto, but it works like topical application, especially design to 'fill in' damaged hair, making your hair more shiner and healthier. The other treatment involves injecting botox. It gets injected into the scalp.
FYI, Botox is a compound made from botulinum toxin. It defines as a substance that is famous for causing muscle paralysis.
Is Hair Botox Safe Treatment?
Botox for hair is definitely a safe treatment. It contains no toxins and harmful chemicals, making this treatment the best for your hair. Like any other product, it must be introduced to your hair in a small amount to make sure you don't get allergic reactions from any available ingredients. But not many people do experience any side effects from this effective treatment.
Another amazing benefit of this treatment is that it is much safer than keratin hair treatment; it is formaldehyde-free. But the overexposure to it could lead to cancer. Keratin can also damage your hair if it is too strong and add a lot of protein. But this is not the case with keratin!
Hair Botox also doesn't contain parabens, which are cause health risks, so you are good to go with it!
Who Might Get This Treatment for Hair?
This treatment works best for brittle, frizzy, and damaged hair. People who have been experiencing the damaged hair by heat styling or coloring could confidently get this treatment. It brings back natural smoothness and strengthening of your hair.
Before & After Results
Are you dealing with dehydrated hair? Have they been subjected to a lot of bleaching or dyeing sessions? It's time to show the right kind of care for your hair! Botox hair treatment is here to make it simple for you. It's a type of treatment that will amazingly change the hair type. This effective treatment will fill your hair strands' gaps and make hair look much shinier and lively. 
You may find your hair looks much younger after the proper treatment, and split ends will vanish. This treatment also treats dandruff. So forget your frizz problem now, as botox is here to get the natural hair shine. You can see the amazing results, which last for 2-4 months, after which you can reschedule your appointment for another session. 
So the answer to does this treatment work? The answer is yes, it does work! And you can notice a clear difference in your hair from the beginning. So what are you waiting for? Get this amazing treatment from the experts now!