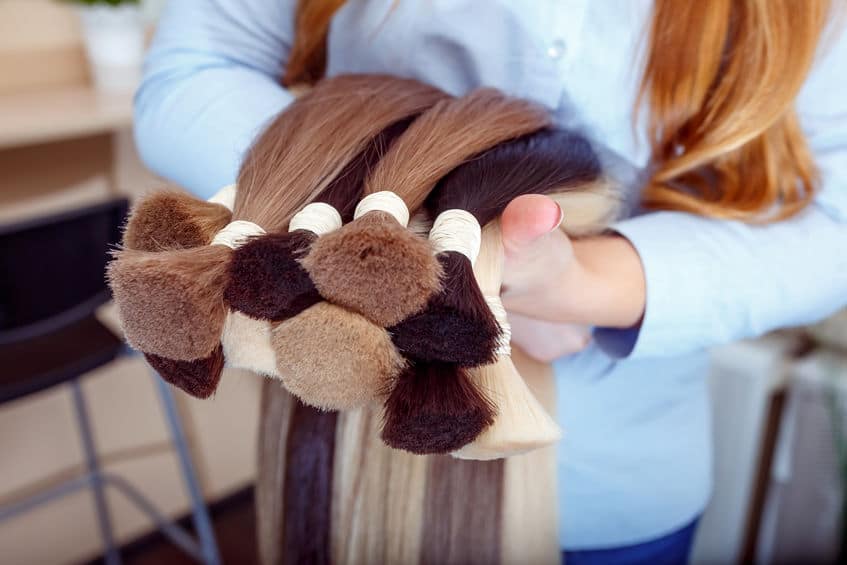 Hair Extensions Winter Park
Hair Extensions Winter Park
Purchasing hair extensions in Winter Park is a very convenient way to shop. You don't need to worry about where to go, who has the best deal, waiting in long lines or trying to know how much a specific hair extension cost. Online, you will be able to stay at home, take your time, and pick carefully.
If you have a short hair-do and love it, but longing for random long locks, our hair extensions in Orlando could make that happen for you in just a matter of minutes. You can transform your style from shoulder-length to tendrils wrapped along your back. Perhaps you simply like bangs for the entire day. With Bonne Vie Hair Salon's hair extensions, you could add bangs to your existing hairstyle and remove them whenever you'd want. Transforming your hair length and style has never been simpler to do.
Pick the Style You Like and Bonne Vie Hair Salon will help you find your best style
Get Different Colors
Another dramatic improvement you could make to your hair extensions is color changes. You could add strips of highlights or go bold and add a huge section of divergent colors to your existing hair.
Do you wish to add some boldness to your style?
Why don't you add a vibrant extension piece such as purple, green, pink, or red?
The best thing about Bonne Vie Hair Salon's hair extensions in Orlando is that you don't need to damage your hair with bleaches and dyes. Featuring flexibility and simplicity, you can change your entire look by adjusting the placement of highlights or the amount of color. Get top quality Hair Extensions Winter Park offers. Learn more . Learn about hair extensions.
If you want to change your hair whenever you'd desire to create the style you like, opt to Bonne Vie Hair Salon. We have the best hair extensions in Orlando for you!