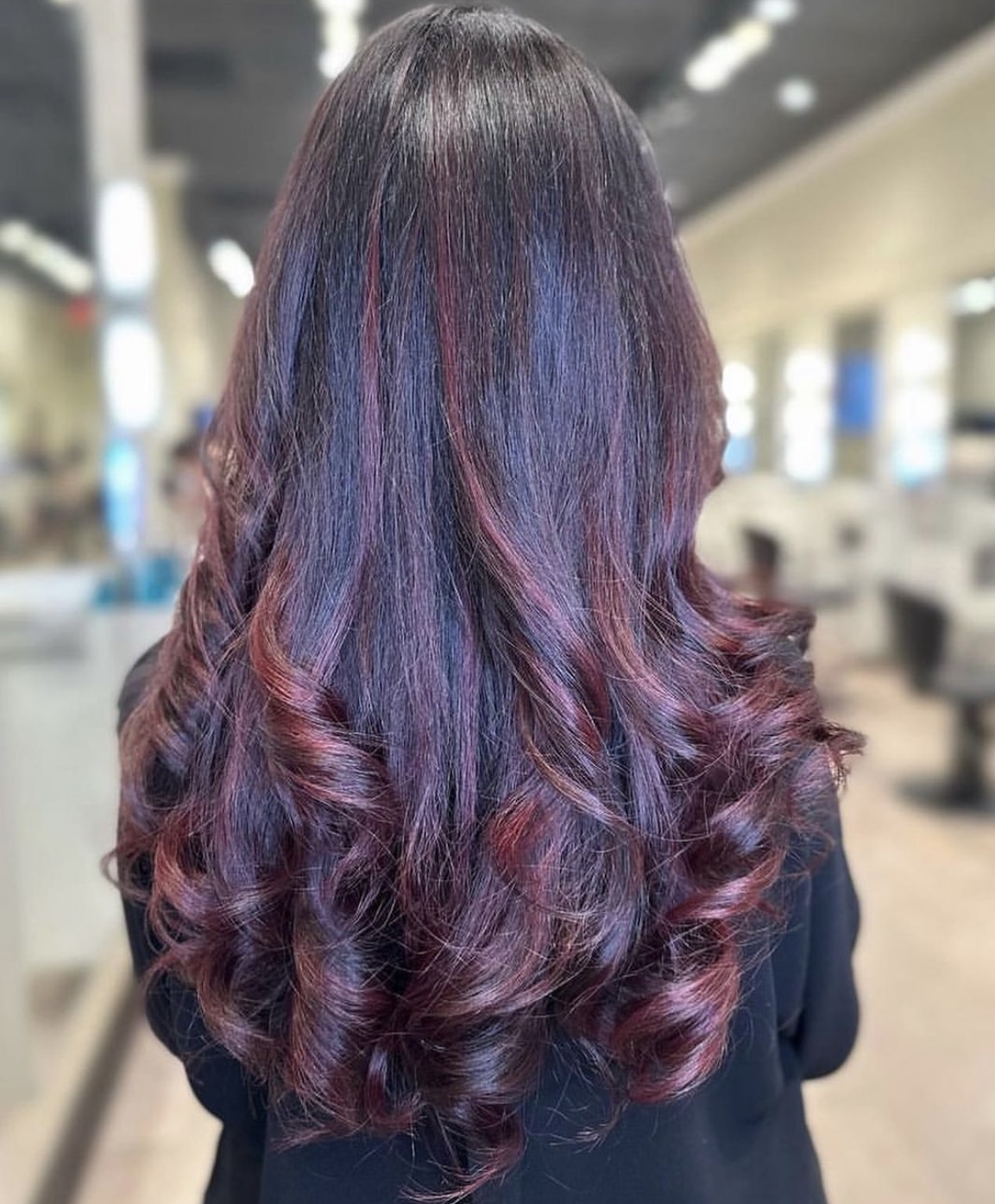 Best Hair Salon in Winter Park
A visit to the right hair salon can make all the difference when elevating your beauty regimen. Booking an appointment at a professional best hair salon in Winter Park is the perfect way to access the finest hair, nail, and skincare from experts in the field. With talented stylists and colorists, these salons provide highlight, haircut, keratin, color, and other services to help you achieve healthy, beautiful hair. Brands offer luxury salon experiences with major highlights like all-organic hair colors, imported keratin treatments, and expert stylists who can provide the perfect haircut or highlight for your hair goals. Their teams of award-winning hairstylists, colorists, and skin care professionals bring years of experience to beautiful, brand-name salon services.
Thankfully, Winter Park is home to many of these top-tier salons that you can visit for a major beauty boost. The professional stylist teams at these salons aim to provide the finest individualized hair, nail, and skin care services. With relaxing, inviting environments, these Winter Park hair salons allow you to focus on renewing your beauty regime and being pampered. Read on how to discover the finest salons in Winter Park and elevate your hair game.
How To Discover The Best Hair Salon in Winter Park
Whether you're looking for a fresh new cut and color or want to boost your style with hair extensions in Winter Park, Florida, finding the right salon is critical to achieving gorgeous, healthy hair. In a city bursting with hair salons, one stands above the rest Bonne Vie. This premier Winter Park hair salon has earned its reputation as the best salon for elevating your hair game.
Their talented stylists stay on top of the latest Orlando hair trends and techniques to deliver stunning styles tailored to you. From balayage to hair treatments to the perfect blowout, Bonne Vie offers a full range of hair services to transform your look. Their cozy yet modern salon provides a relaxing ambiance to complement their skilled colorists and stylists. At Bonne Vie, you'll feel pampered and leave looking like the very best version of yourself. Discover why Bonne Vie is the top-rated Winter Park, FL, hair salon for fresh cuts, beautiful hair color, extensions, and exceptional hair health and beauty.
Why Choose a Hair Salon in Winter Park?
Winter Park is mainly home to some of the best hair salons in central Florida, with close proximity to top Orlando salons. Bonne Vie, voted one of the best hair salons in Orlando, brings its excellence to a Winter Park location. Bonne Vie Salon is also renowned as a top salon in central Florida for hair care and achieving the best look and feel. Winter Park Salons deliver when you want the best experience and to use the best products for new hair.
With top honors like being voted best hair salon, these Winter Park hair experts know how to make hair look healthiest from within. As the home of the Orlando Magic, this shopper's paradise is the perfect place to find salons focused on healthy hair for all lifestyles, including dancers, travelers, brides, and more. Residents and visitors can enjoy salon experiences focused on achieving each client's hair goals. Winter Park salons aim to help you look and feel your best, whether you want a whole new look or subtle touch-ups.
6 Reasons why choose the best hair salon in Winter Park
Access to Orlando's Best Stylists – Many top stylists from winning Orlando salons have moved to Winter Park locations, giving you exclusive access to award-winning hair talent.
Organic Products – Winter Park salons pride themselves on using smooth, organic products that are better for your hair and health.
On Trend Styles – As a shopper's paradise, Winter Park salons stay on top of the latest trends, from cuts and colors to waxing services.
Customer Service – With a team of experts focused on each customer, Winter Park's salons provide some of the best services in central Florida.
Magic Quality Styling – As the official home of the Orlando Magic dancers, Winter Park stylists are proud to keep all clients looking their best.
Convenience – Getting updates, touch-ups, or a whole new look is easy and convenient in Winter Park salons close to Orlando.
Tips For Choosing The Best Hair Salon In Winter Park, FL
Here are some tips for choosing the best hair salon in Winter Park, FL.
Research the Salon's Specialties
It's essential to take the time to research each salon's areas of expertise. Look at the treatment services they regularly offer to see if they align with your goals: coloring, styling, keratin treatments, or barbering services. Pay special attention to the types of specialty care products they use and the branded services they offer. For example, a salon that advertises organic coloring, imported straightening treatments, or expert formal styling services tells you a lot about its focus areas. Dedicate time to reading salon websites, brochures, and online reviews to be confident that their specialties and products match your hair needs and desired outcomes.
Read Reviews
Online reviews from industry magazines and sites like Yelp can provide remarkable insight into a hair salon. Look for reviews that highlight the quality of products used, the talents of individual stylists, and the salon's overall commitment to client happiness. Pay attention to reviews that mention exceptional listening skills, beautiful work, and confidence-boosting results. You want to see past clients feel comfortable and welcome and enjoy their salon time. This will help give you a sense of the vibe and approach that will work well for you. Seek out salons with confident, happy clients eager to share their awesome experiences.
Schedule Consultations
Before committing your hair to a new salon, schedule an in-person consultation. Meeting the stylists face-to-face and touring the salon space can tell you much more than just reading reviews. Pay attention to the cleanliness, lighting, tools available, and overall space comfort. Also, observe how the staff interacts with you and each other. Do they seem collaborative, passionate, and focused on each client's needs? This is the best opportunity to experience their approach first-hand and decide if you will feel comfortable returning regularly. Use this time to ask questions and see if you connect well with the stylists who would handle your services.
Ask Questions
When you have identified some top contenders, go armed with questions to help find the best fit. Inquire about pricing, typical appointment duration, stylists' experience level, and continued training. Ask about their specialty techniques relevant to your needs, like balayage, updos, or working with thick hair. Share your hair goals and concerns to see how they would address them. Clear, open communication is key to finding a hair salon that can meet your goals beautifully and make you feel comfortable and confident. Don't be shy about asking questions to find a great match.
Why Bonne Vie is The Top Choice For Everyone
With its warm, welcoming environment and team of expert stylists, Bonne Vie Salon is the top choice for hair care in Winter Park. Here's why this salon excels at elevating every client's hair game:
Award-Winning Stylists – The Bonne Vie team has been recognized year after year for excellence in cut, color, styling, and more. Their stylists keep up with the latest trends and techniques for beautiful results.
Organic Products – Bonne Vie uses top organic brands like Davines for treatments that nourish hair from within. These quality products are vegan, sulfate-free, and kind to your hair and the planet.
Complimentary Consultations – The salon offers free 15-minute consultations to new clients to assess their hair, discuss goals, and provide recommendations from the stylist team.
Full Range of Services – Whatever your hair needs, Bonne Vie delivers haircuts, styles, highlights, gloss treatments, extensions, perms, and more.
Tranquil Environment – The cozy, welcoming space helps clients relax during their visit. You'll leave feeling pampered, renewed, and confident.
The combination of award-winning stylists using high-quality organic products in a peaceful environment is why Bonne Vie Salon excels at elevating hair. The staff takes the time to understand each client's lifestyle, goals, and challenges to provide solutions that help them look and feel their best. From cuts to colors to styling, Bonne Vie has the full suite of services to transform your hair game.
Conclusion
Visiting the right hair salon can make a world of difference when elevating your beauty regimen. Winter Park is home to some of the top salons in central Florida, with award-winning stylists, organic products, and tranquil environments perfect for renewal. Take the time to research each salon's specialties and read reviews to find the best match for your hair goals and lifestyle needs.
Schedule consultations to experience first-hand the vibe and comfort of the space. Ask questions to find stylists you connect with. Salons like Bonne Vie have everything needed to help you look and feel your best. With the right Winter Park hair experts in your corner, you can unlock a new level of hair confidence and beauty. Elevate your hair game with the best hair salon in Winter Park today!