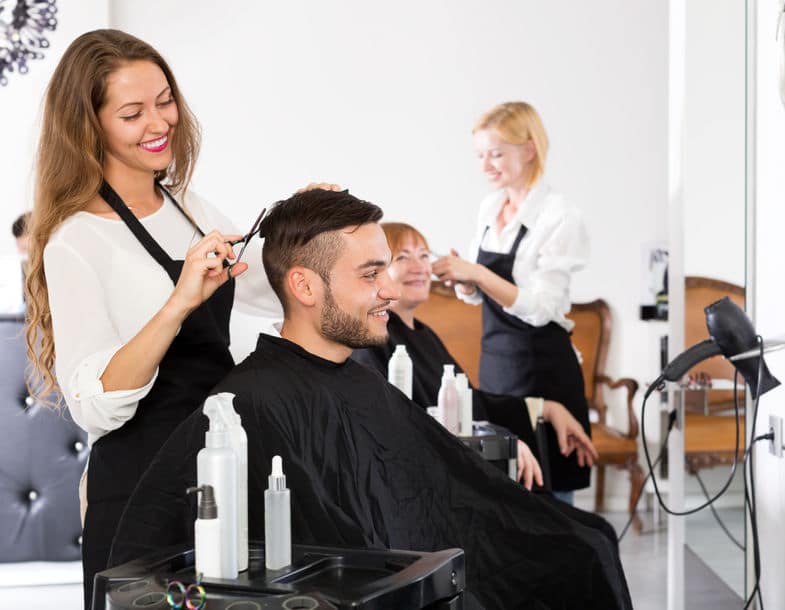 Hair Salon in Orlando, Winter Park
How to Find a Good Hair Salon in Orlando, Winter Park?
How to Find a Good Hair Salon?
Wonder how to find a good hair salon? Do you want to know the importance of finding a good hair salon? The answer is here, continue reading this article.
Undoubtedly, hair is an essential part of our body and personality, so it's imperative to take care of it. But of course, it's not as easy as it seems. You may require to consult a professional from time to time to ensure you're taking care of your hair. However, finding a good and reliable salon could be tedious, especially when you don't know where to start.
But worry no more, the solution to your question, 'how to find a good hair salon in Orlando' is going to be answered today. Keep reading.
Always Choose Expert Based On Experience & Training
The biggest mistake most men make is having confusion between salons and barbers. Barbers are equipped and trained to handle basic haircuts, while a salon has years of experience and training in giving the latest and trendy hairstyles, which complement your personality.
Salons are more meant for women because the hairdressers can work closely with women to give hairstyles, bringing out their attractive personality. However, all this is possible only when the salon has the experience and required training to handle all kinds of hair.
Ask Around for Recommendations
What else could be useful than asking around for recommendations? Someone else's experience could benefit you in multiple ways. It gives you peace of mind that you'll be handled professionally. Secondly, it would save you future costs, which could otherwise be wasted by switching between multiple salons and having inadequate services.
So you can ask your family members, friends, and other office colleagues to suggest a salon which they use, and always have the best experience there. Ask for those salons which they operate and vouch for.
Ask that fashionable lady at your office reception who recently got a new haircut!
We know today's age is advanced, and believing in word-of-mouth seems old-fashioned, but it works more than advertisements.
Do A Thorough Research
If you've enclosed an exclusive list, and find it challenging to choose one, then the recommended thing is to start searching them up online. Yes, it's the best way to evaluate which option is reliable, check their website, online reviews, and even ask your friends to give an opinion about a particular salon. It is a simple tip that would help you find the best salon for your hair.
Check the Prices
Get a clear idea of prices before you commit to any salon service. You don't want to book an appointment if you can't afford it. It's for sure that good service always comes at a cost. The salon of your choice should be available, within your budget, and have great customer service. So always make sure to check their prices before any commitment.
These are some useful tips for 'how to find a good hair salon in Orlando' You have also found one!
Learn more about Bonne Vie Winter Park salon or book a consultation by contacting us today.