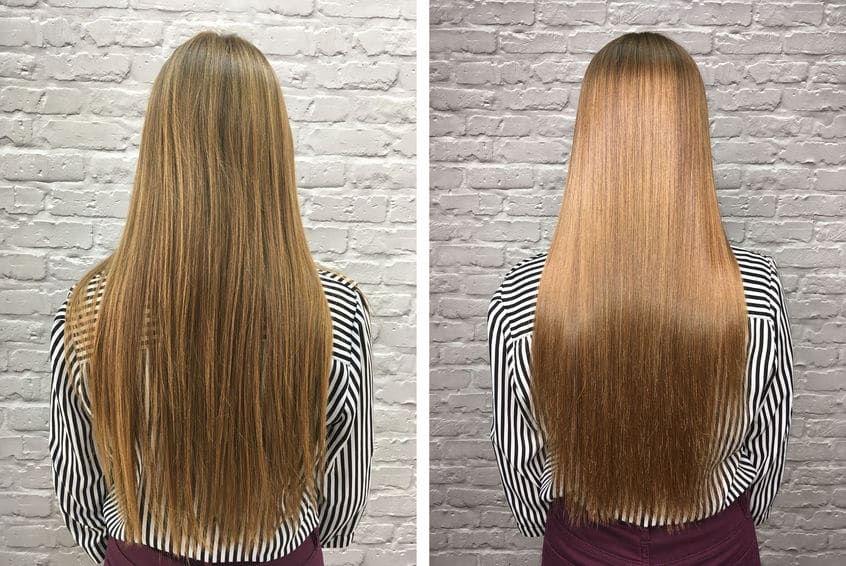 Japanese Hair Straightening in Orlando
What it is and Where To Get it From
If you live in Florida, then you probably are accustomed to the extremely humid weather. While humidity is good in some ways, it's not the best thing for your hair. It can leave your hair feeling frizzy all the time. Nobody likes frizz in their hair, right? Well, if you have excessively frizzy and curly hair, then there's a solution for you. If you want to prevent it, then you should be opting for the Japanese hair straightening in Orlando.
What is Japanese Hair Straightening?
Before we get into where you can find this treatment, let's look at what Japanese hair straightening is all about. This treatment has existed for quite some time now. It has become a common treatment that people opt to straighten their hair permanently.
Yes, you read that right. With this method, you can get a permanent solution to your frizz issues. No longer do you have to take hours to straighten your hair and then style them. Once get done with the treatment, you will leave with smooth, silky, and frizz-free hair for days!
What is the Process Of The Treatment?
Let's talk about the process that you need to go through to achieve the ultimate straight hair. It's not as detailed as you think it is. Instead, it consists of simple steps that are done in one seating at the salon. Working with professionals will give you the perfect result, and you'll leave with beautiful and soft hair.
Step 1: The number one step to this treatment involves the professional washing your hair, rinsing them out, and drying them to make sure that there is no product on your hair.
Step 2: Next, the stylist will be applying the solution to your hair. To do this, your hair is equally sectioned. Doing so will cover every inch of your hair with the right amount of solution for the ultimate result.
Step3: After a while, the solution is rinsed off thoroughly leaving behind wet hair. Then, your hair is dried off properly.
Step 4: Now, it's time to apply the hot iron to straighten out your hair. This is the last step of the entire process.
Do You Need to Take Any Precautions for the Treatment?
As you go about getting this treatment, make sure that you avoid doing anything to your hair for the next three days. No styling, use of heat, gels, wax, or anything at all. Let them sit for three days, and enjoy the result of permanently straightened hair!
Where to Get Japanese Straightening in Orlando
Now that you have learned a lot of details, you need to find the salon that can deliver the best results. This is where Bonne Vie Salon enters. With exceptional skills in different spheres of hairstyling and treatment, Japanese straightening is one of the most highly demanded ones. It is the best hair salon to go to for Japanese hair straightening in Orlando. The second you get done with the treatment, you will fall in love with the way you look. So, what are you waiting for? Get silky straight hair now with our Japanese hair straightening in Orlando.