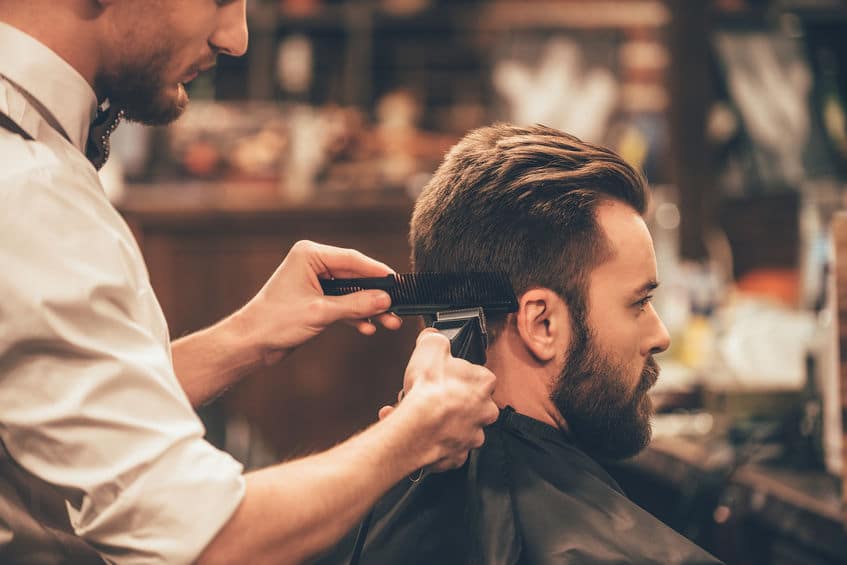 Mens Haircuts Orlando, Winter Park Hair Salon
Trendy Mens Haircuts
Why To Contact Professional Hair Salon?
A unique hairstyle is something everyone desires, as a good hairstyle can give boost your overall personality. Different mens hairstyles are constantly popping out. Even many skilled barbers always come up with the latest and unique haircuts to help you stand out. Are you too looking to create a new short or a long hairstyle? If yes, then today we're here with the super-trendy mens haircuts for you to decide, and will discuss the reasons why you need to contact a hair salon.
Low Fade with Slick Back
Spice up your surroundings with this hot low fade combine with slick back. Get a shiny slick back with a light beard. To get this hottest haircut, you need a pomade with low to medium gloss.
1. Undercut with Long Comb Over
If you're looking for trendy hairstyles, then it's time to get a new undercut with a long comb-over. Yes, get a long comb over with an undercut on both sides. To spice up the game, add a beard to add to the level of masculinity; we promise your looks will be irresistible.
Messy Spikes
Get these super-cool messy spikes, offer an amazingly clean cut on the sides. You can combine those spikes with brushed up fringe, and you are ready to rock!
Quiff with Tapered Sides
It's time to get stylish quaff with superb short tapered sides. This quaff looks amazing and one of the most irresistible hairstyles, popular among mens. To get the best quaff, make sure you've thick and straight hair.
Hard Part Comb Over
This hard part comb over is very voluminous variation and gives an amazing boost to the overall personality. So if you've got thick straight long hair, then this would be the best option.
Why To Contact A Professional Salon?
Here're the main reasons you need to contact a professional salon to get a professional, clean-cut hairstyle.
Keeps Hair Healthy: Unsurprisingly, regular visits to professional salon help you keep your hair in the healthiest condition. It's recommended to visit a hair salon every four weeks to ensure your hair remains well-groomed. Allow us to help you keep your looks fresh and trendy. Get in touch with us for the best salon services.
Hair Color Remains Vibrant
A regular visit to a professional salon will ensure your hair color remains super vibrant. It's better to visit the salon every 3-4 weeks for good root coverage. It also ensures your hair color stays fresh and stunning from the roots to the ends.
Promotes Hair Growth
Visting a professional hair salon to have your hair trimmed helps you promote hair growth. It's recommended to visit the salon every eight weeks for a good hair trim. Let the professional Bonnevie Salon barbers treat your hair with care to help you remain healthy and promote hair growth. View trendy mens haircuts
So schedule your visit to our salon, and get the best services at the most affordable rates.