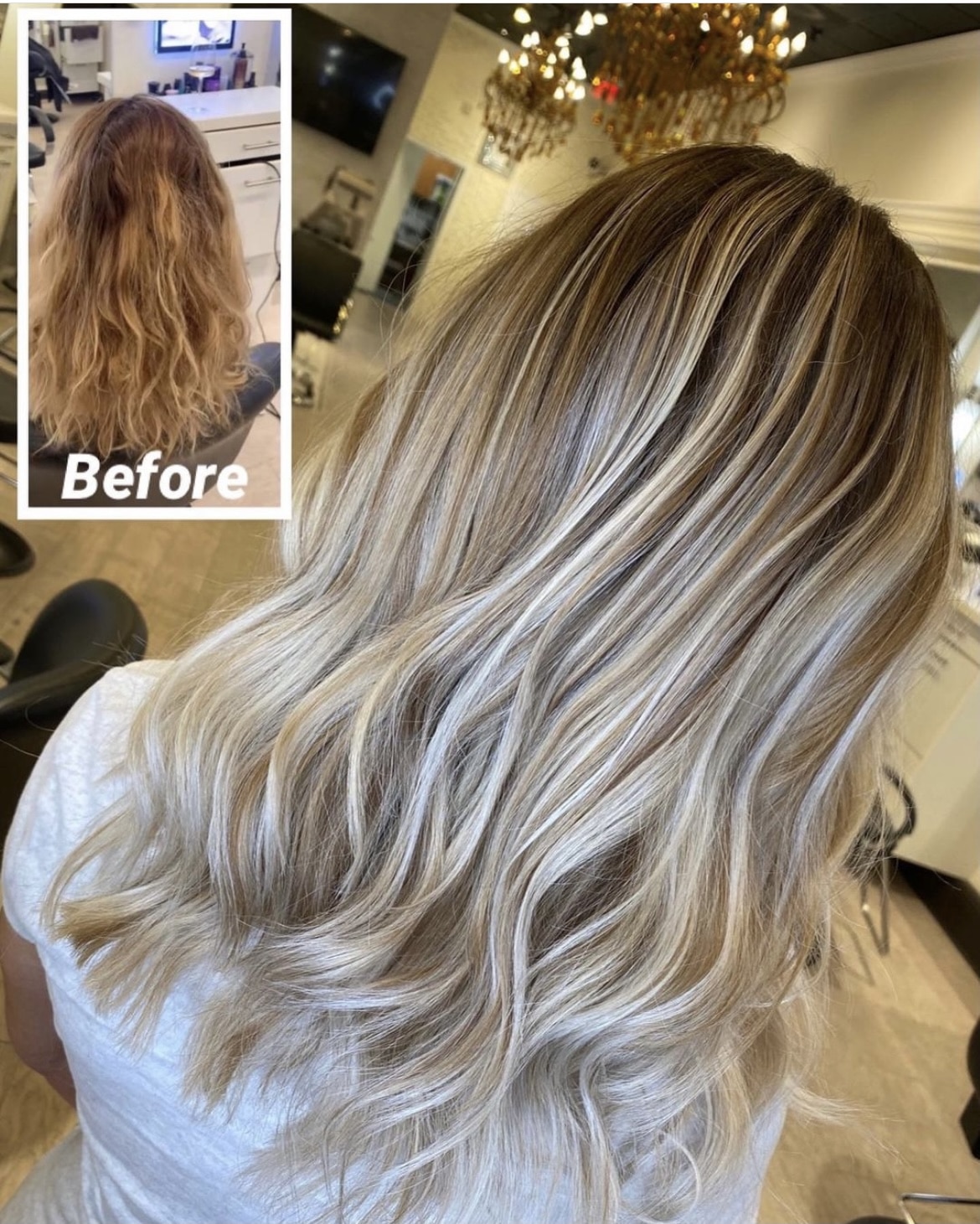 Best Hair Salon in Winter Park
Are you in search of the best hair salon in winter park? Bonne Vie is a hair salon in Orlando, where clients matter the most. Our hair salon ultimately focuses on lasting relationships with clients, unparalleled service, and superior style. Bonne Vie hair salon is a go-to hair salon that you can trust to get your desired look. Our hair salon is unlike others because we have a team of passionate experts who deliver an exceptional experience to clients. Through this, we have built long-lasting relationships with each client. Quickly avail of our services and be full of glamour and style.
Bonne Vie hair salon's mission is to provide sincere guidance and inspiration to every client that walks through their salon doors. Incredible salon experiences begin and end with experienced staff and trust. Thus, Bonne Vie works hard to give you a salon experience that makes them stand out. It's their mission and a promise to you.
Since inception, this hair salon has received massive attention because of their high-quality service and personalized care to each client. When you visit this best hair salon in Winter Park, expect no less than an exceptional experience. They are a one-stop destination for everything related to hair. Their services assure that your requirements are covered adequately. They offer hair coloring, haircuts, highlights, creative styling, Olaplex treatment, and straightening. Their hairstyle experts promise to give you a gorgeous look.
If you are bored of your old look and are considering trying something new, this best hair salon in winter park has got you covered. We use advanced technology such as hot scissors. We also use the best practices to deliver your desired result. Moreover, we use techniques like refining, carving, and slicing. These two factors combine to make Bonne Vie a trust hair salon in Winter Park.
Bonne Vie hair salon offers the best hair treatments that ideally fit your expectations. Our hair coloring and hair color correction solutions are modern and unique. We will give you a new hair color that will accentuate your facial features and make you look stunning. Now say goodbye to your old look.
In this best hair salon in winter park, you'll find professional hairstylists that care about your satisfaction. Our staff comes from diverse backgrounds, and they have different skills and experiences to provide you with the best. They are known as the ultimate hub for hair fashion.
Bonne vie salon has highly trained stylists from across the globe. We have come together to provide you with the best hair salon service filled with experience, comfort, and inspiration. Every stylist is certified and trained with many years of experience. We have a deep understanding of how to cater to the clients' needs and create hairstyles beyond their expectations.
At Bonne Vie hair salon, you'll find the best hair products in all of Orlando. We are determined to redefine the industry by using an unmatched and unique collection of hair care products on their clients. We use top-notch hair care products from distinct brands from across the world. You can enjoy a rich hair treatment with premium products from this best hair salon in Winter Park.
To get some excellent services, quickly book an appointment with the best hair salon in Winter Park. Come home satisfied with no disappointments or regrets.